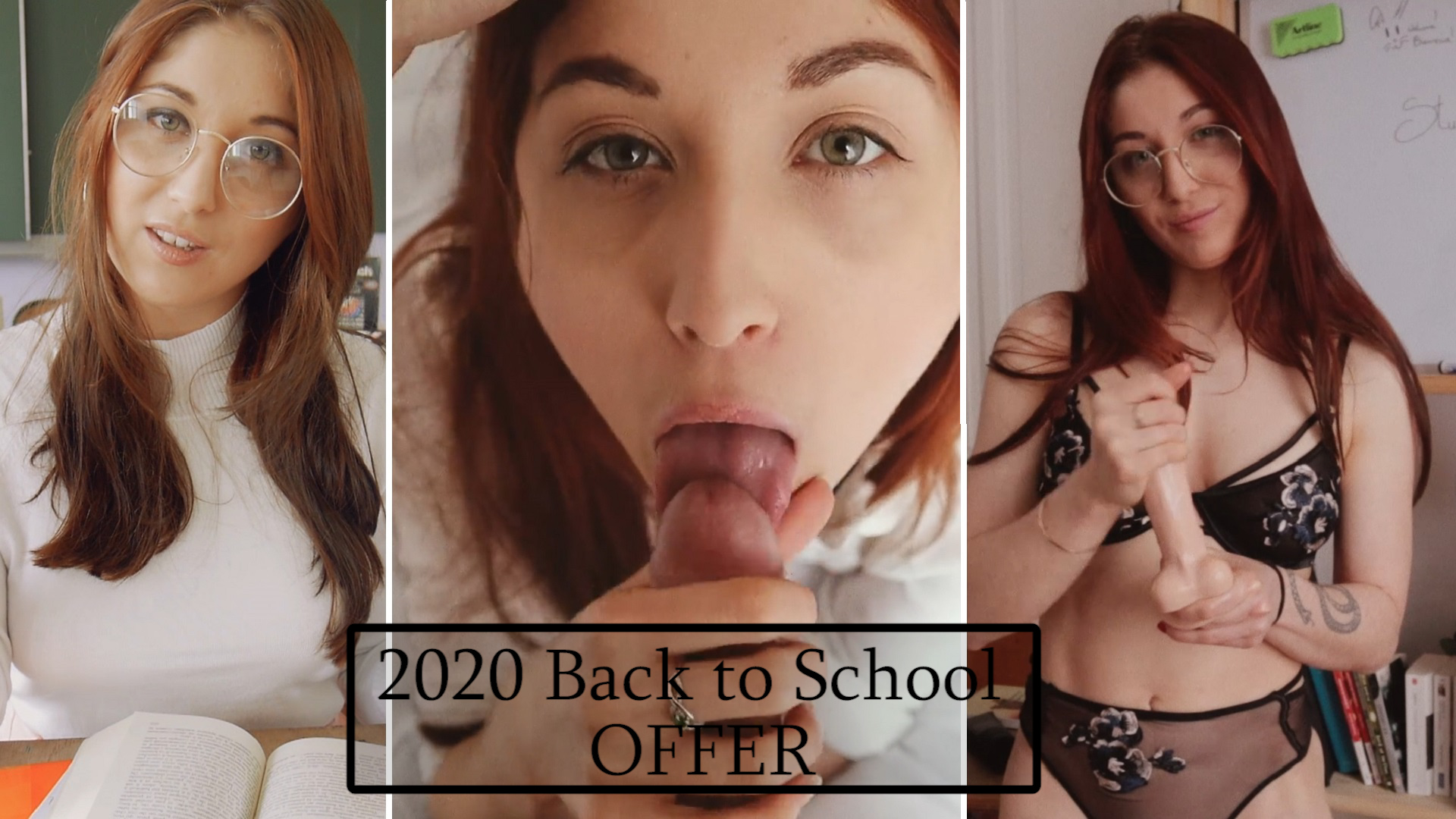 2020 Back To School Package
2020 has been quite a year so far, and the back to school period can be quite depressing – but it's also a great opportunity to start anew and get some motivation back!
I would like to treat all of my lovely followers with a great offer on these 3 school-themed videos to give you a taste for getting back to the September routine! I know my teacher/schoolgirl roleplay are your favorites, so I really hope you will enjoy (re)discovering these classics.
The first one is my famous #JOI2018 winning video! – probably one of my best-known premium content. If you want to learn how to stroke it with a cute foreign student, join the class and let me show you how they do it in France:
https://www.modelhub.com/video/ph5be2d1f0ad50d
–
The second one was inspired by my popular #BackToSchool video from last year on Pornhub.
If you're more into a very softdom but cute register, the French teacher Miss Collins might give you a hand after you got caught during detention:
https://www.modelhub.com/video/ph5e52b856944c8
–
And finally, because I have videos for all tastes in my store, here is a cool B/G video featuring Kern Ostrova.
Lots of ahegao, and a great orgasm for the both of us. Time to leave class and get back home for some additional fun! See how bad this cute student loves a good sex session:
https://www.modelhub.com/video/ph5e232823532ee
–
Have fun with these 3 videos, it's a special offer so they are 50 % off their original price,
Happy Back To School time, everyone. Xx