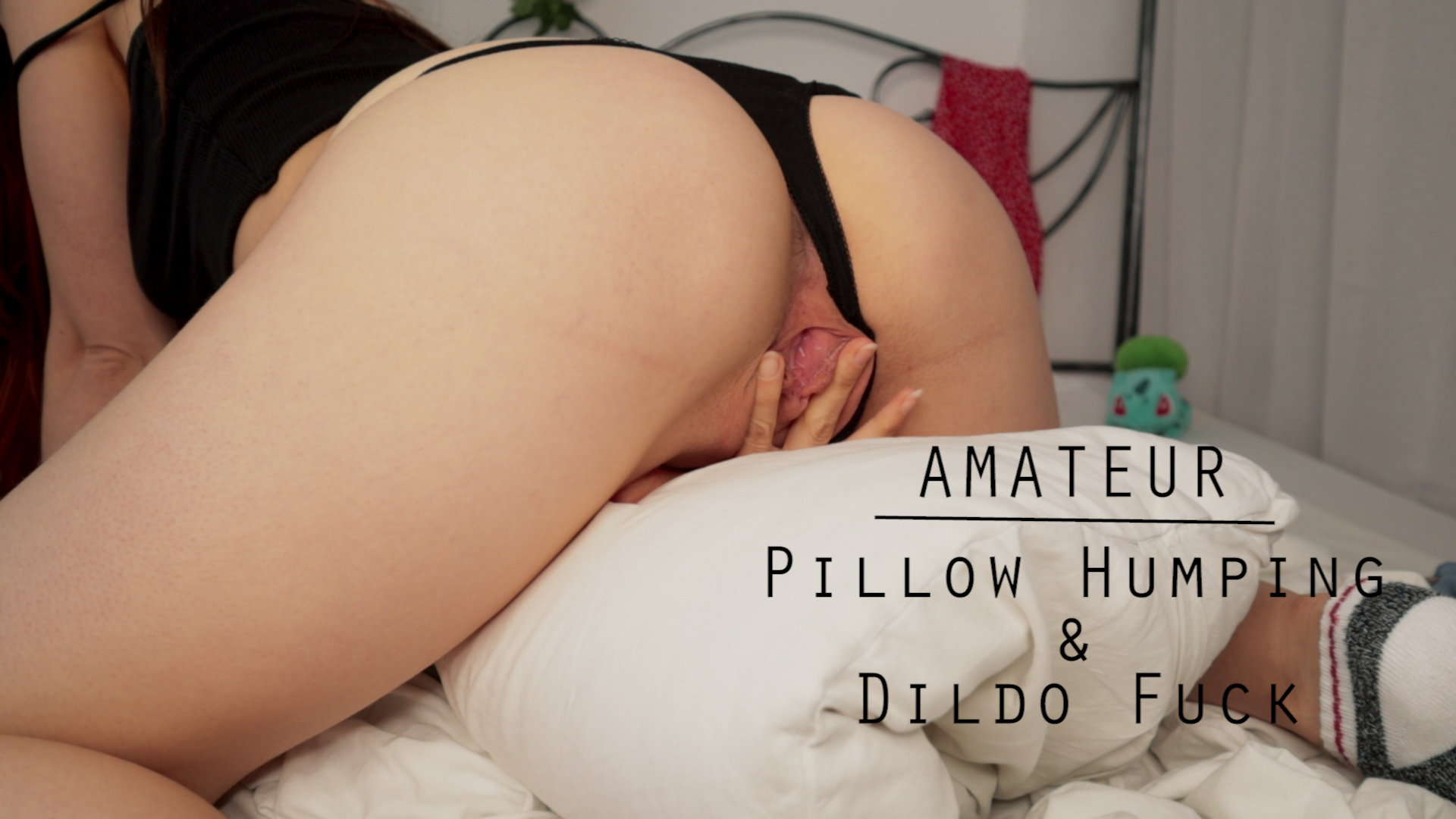 Amateur – Pillow Humping & Dildo Fuck.
I've done a few pillow humping videos before – but I think this one is by far the best one ! I wake up from a long nap in my cozy bed, feeling warm and a little bit horny; maybe because of a dream?
I feel the urge to rub my sex somewhere, anywhere, and the pillow squeezed between my thighs is exactly what I need.
I'm so turned on I start humping it, slowly uncovering my pink and wet sex, and get crazier and crazier each time my clit gets rubbed.
I pant and internally beg for some dick, and eventually pick up my big toy to fuck myself until I reach climax! What a great way to start the afternoon, right?
This video focuses more on faceless close-ups so you can appreciate a horny amateur vibe in this great fap material. Let me show you how I would ride your face and let you fuck me.