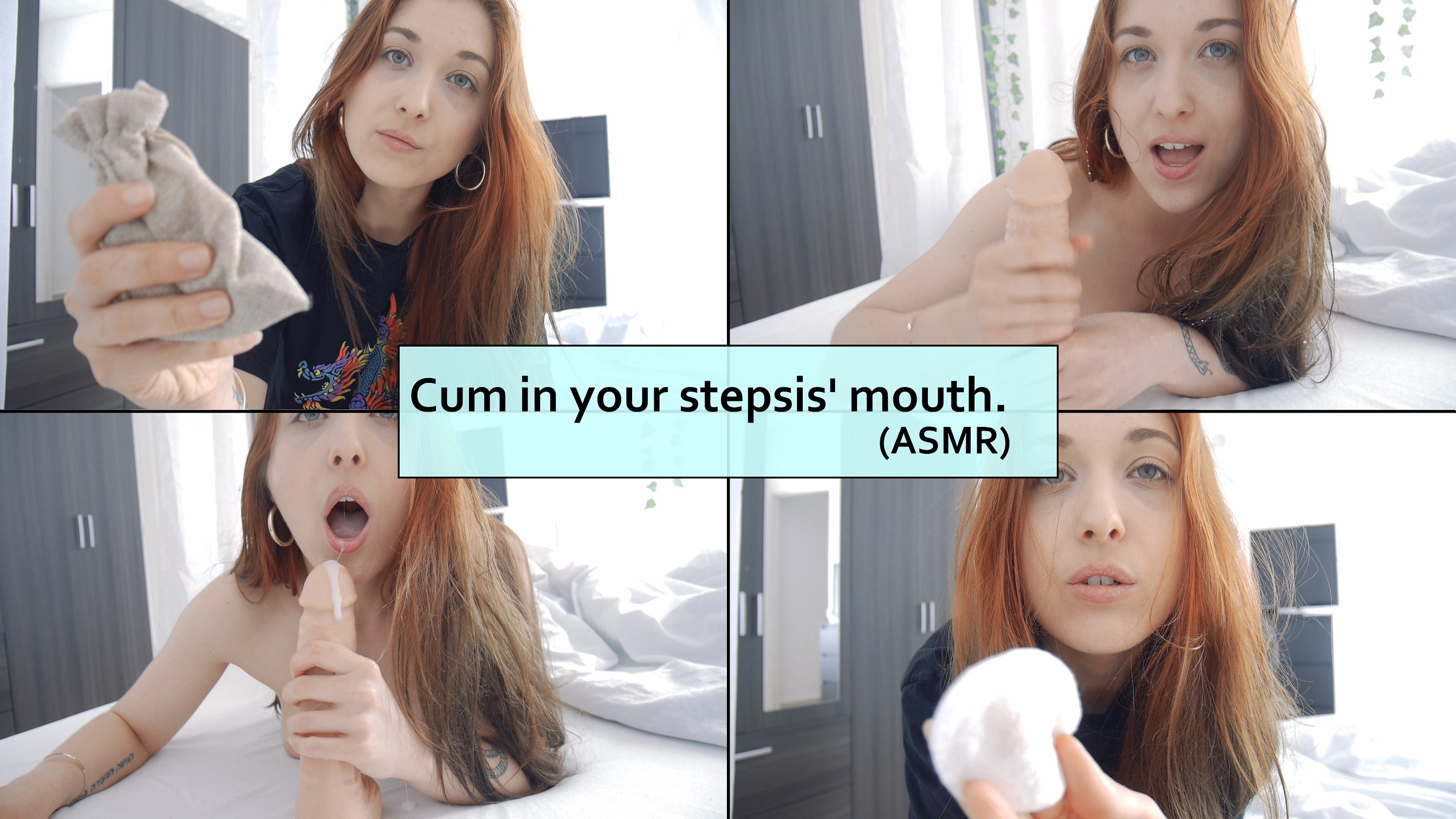 ASMR – Cum in your stepsis' mouth.
Your dad is away with her new wife all day today, and your step-sister is in charge of you. You've been sick for a few days now and your parents made sure she would look after you. She is a nice and dedicated girl; the two of you are getting along pretty well. She prepares tea and cleanses your face with soft gestures, taking care of you as much as she can. However, after a few minutes, she tells you about your own dirty little secret – she knows you've been hiding cameras in her bedroom to spy on her. She wants you to pay for this; or take advantage of it maybe. Since you're being such a perv, she asks you to jerk off for her, and then proceeds to give you the best sloppy blowjobs you've had in your life – and it feels so good that you cum three times in her mouth before she eventually leaves you alone to rest.
This video contains many ASMR triggers such as tapping, water sounds, crumbling sounds, gentle whispering, and a LOT of wet sounds during the blowjob scene. It is divided into 2 parts of non-sexual and sexual ASMR, about 10 minutes each, with a short JOI before the blowjob part. It is probably one of my best immersive roleplay, especially since it echoes my previous "Spying on your Stepsister" vid (you don't need to own this vid to get the context). Hope you will like it !
Get it on Pornhub ! Get it on Manyvids !