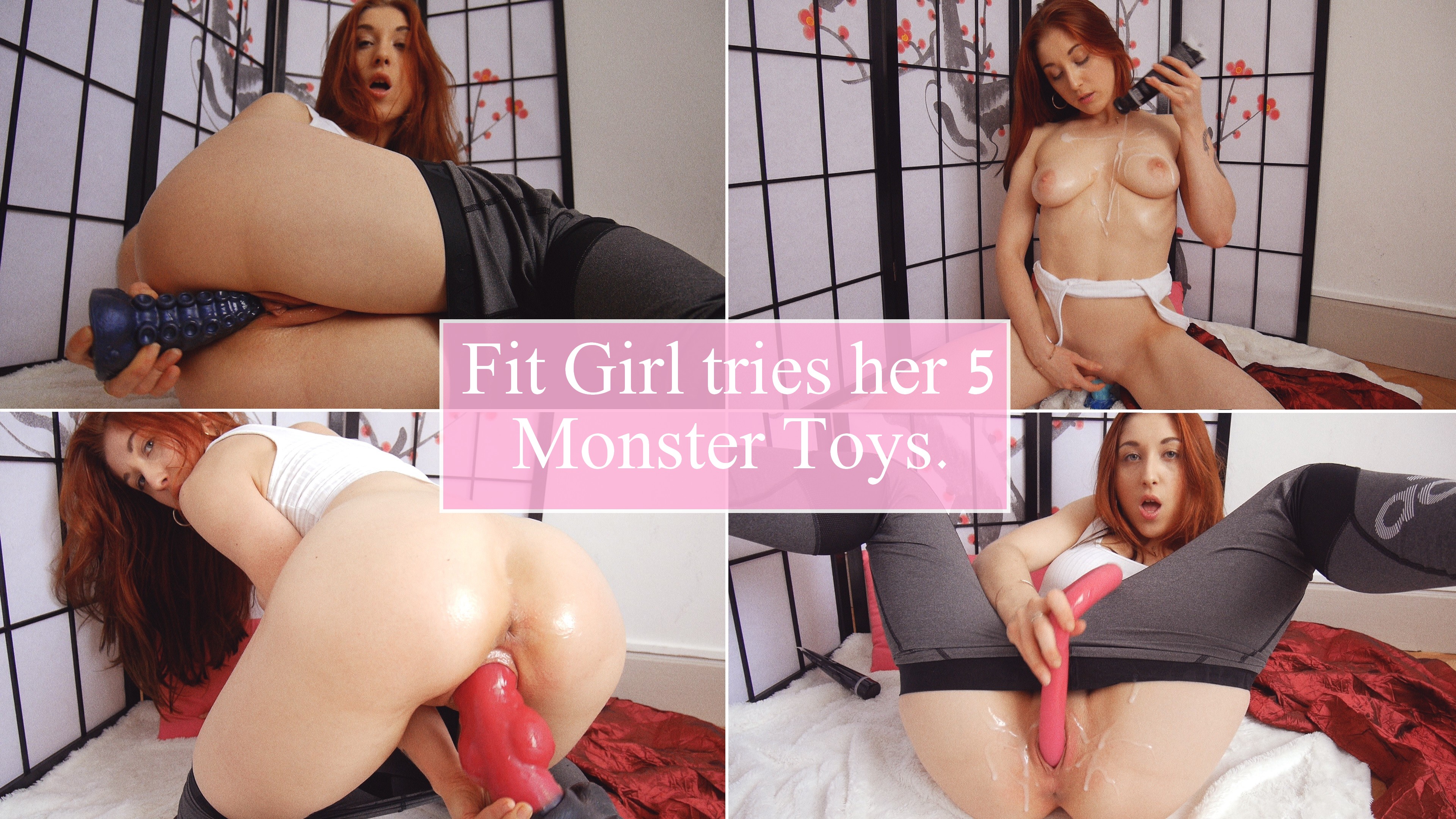 BAD DRAGON – Fit Girl tries her 5 Monster Toys.
You may have noticed that I do have thing for fantasy sextoys – and my collection grew bigger recently! Therefore I thought it was a perfect occasion to display my 5 Primal Hardwere and Bad Dragon toys in one single video – consider it an ameliorated compilation or best-of.
I use the 5 different toys in 5 angles and positions so that every sequence has its own uniqueness and feeling. I tried to make it as arousing as possible, and there are quite a lot of wet sounds because of the lube I've been using; I even squirted a tiny bit during the Demogorgon sequence. The final climax is very intense, if you think you can get to that part of the vid and check it for yourself (congrats if you get past the Growler sequence because it's the hottest I've made imo).
You can also see quite a pretty lot of pussy close-ups, boob bouncing, and lubed ass scenes. I loved shooting that vid and I hope you will enjoy watching it too!
Which toy is your favorite ? Grab the vid now and let me know