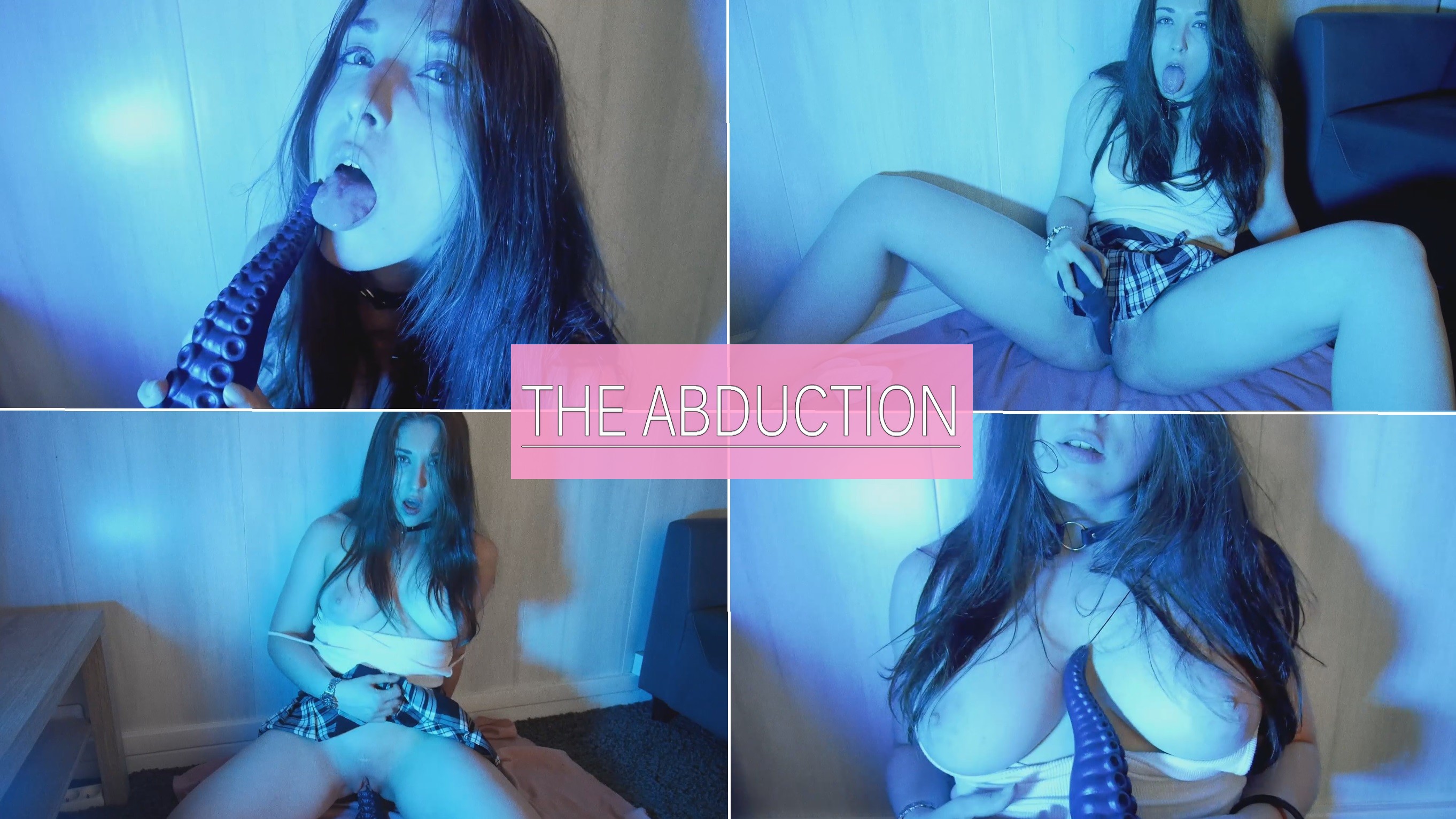 BAD DRAGON – The Abduction
A young schoolgirl was abducted on her way to the local college. She wakes up in a blue room with a headache, feeling lost and dumbfounded when a mad little alien scientist greets her, and mentions an important experiment which consists of observing sexual intercourse between a representative of the human race, and a specimen from planet LV-069. Stuck in the spaceship, the schoolgirl reluctantly agrees; but when the tentacle from outer space strikes, the pleasure is always galactical.
Hey bois, I'm proud to announce that my first sci-fiesque video is now available. It was extremely funny to make, even though I had to work until 1am to upload it on time. I used a LED light with a blue filter and grainy overlays to give the vid a retro vibe ; I've even added an atmospheric spaceship sound in the background ! The xenomorph part was thought to be cute and funny, it's still not as professional as I wish it was, but I do like that pervy little character, and in terms of atmosphere, I think this video is pretty much on the same level as "The Vixen". It contains blowjob, cum lube, close-ups, and dildo-play. Hope you will enjoy it !
Have fun and remember to stay cool !
Trish.
Get it on Pornhub ! Get it on Manyvids !