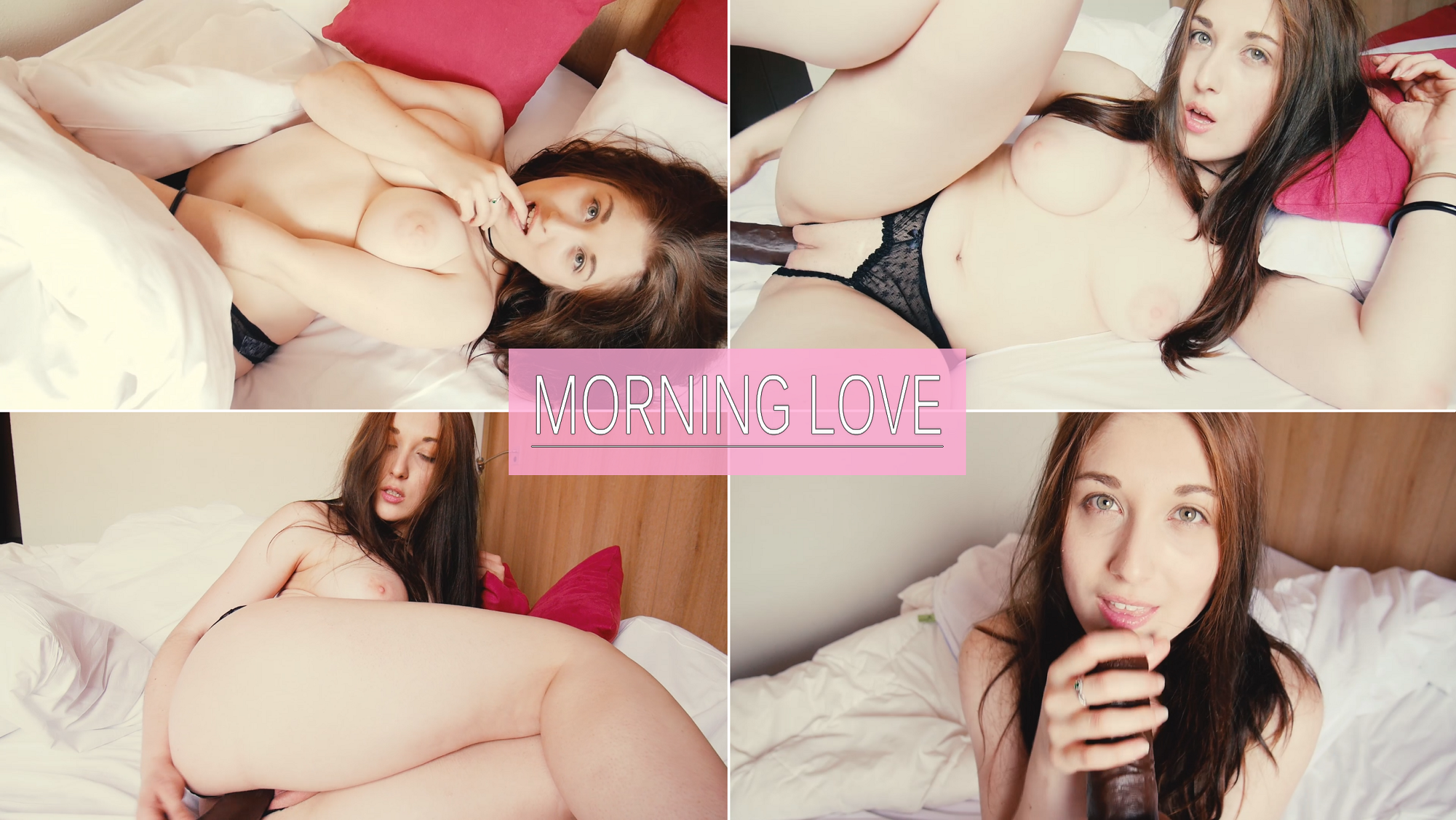 It was on a silent Sunday morning; the sky was blue and filled with grey cotton candy clouds. We were happy, we were in love. A delightful laziness made us stay in bed, and you watched me as I was lasciviously slithering in the white sheets before your eyes. I knew you wanted me; it was like time has stopped, and the perfection of the moment had something of a dream, or maybe a distant memory. We eventually made love as if for the last time; more than ever you enjoyed the sight of my pale skin, the smell of my hair, the taste of my lips. Sometimes you wonder: was this even reality ?
Hey there, this is my first ever BBC video- people keep asking me if I like BBCs, so I guess that's your answer. Some of you may notice that I'm getting way better at making music videoclips, and this one is probably my favorite. It's about 2min long, then there's a blowjob scene, and dildo play in several positions. The lighting was perfect even though "moody". There is no talking and no script – I guess the introduction stands as a basis for that. Hope you will like it kids. I love you !
Get it on Pornhub ! Get it on Manyvids !