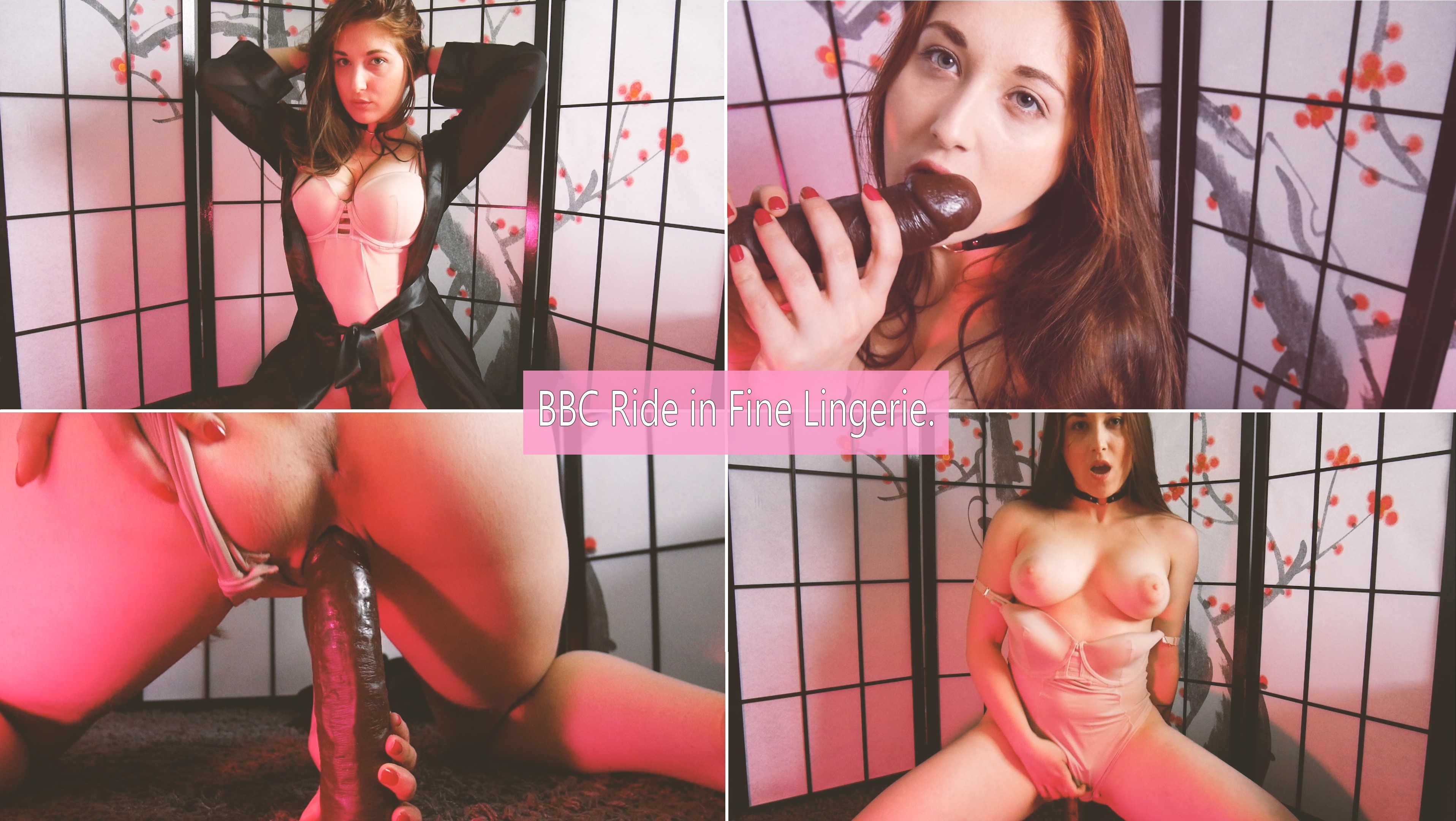 BBC Ride in Fine Lingerie.
When I was younger, I could not possibly understand why people would spend so much money on lingerie. The lace and nylon, filmy fabrics, bodies, bras, garter belts, it was all unknown and unclear to my unexperienced self. However, I've found myself admiring graceful bodies wrapped in luxurious fabrics lately; it became clear that I wanted to convey the same classy image about my sexuality, and the way people would perceive it. I suddenly understood that it was all about the way you trigger a sense of desire and prestige, and it deeply appealed to me.
I've purchased two sets, and a kimono, and decided to show off for you and you only. This video features me taking off my kimono, displaying my body, riding my black toy and letting my breast bounce over and over again until I climax. There's also a close-up very explicit scene, but overall the vibe of the whole vid is very erotic and softcore – the background and lighting helped me on that one. Hope you will like it ! 🙂
Get it on Pornhub ! Get it on Manyvids !