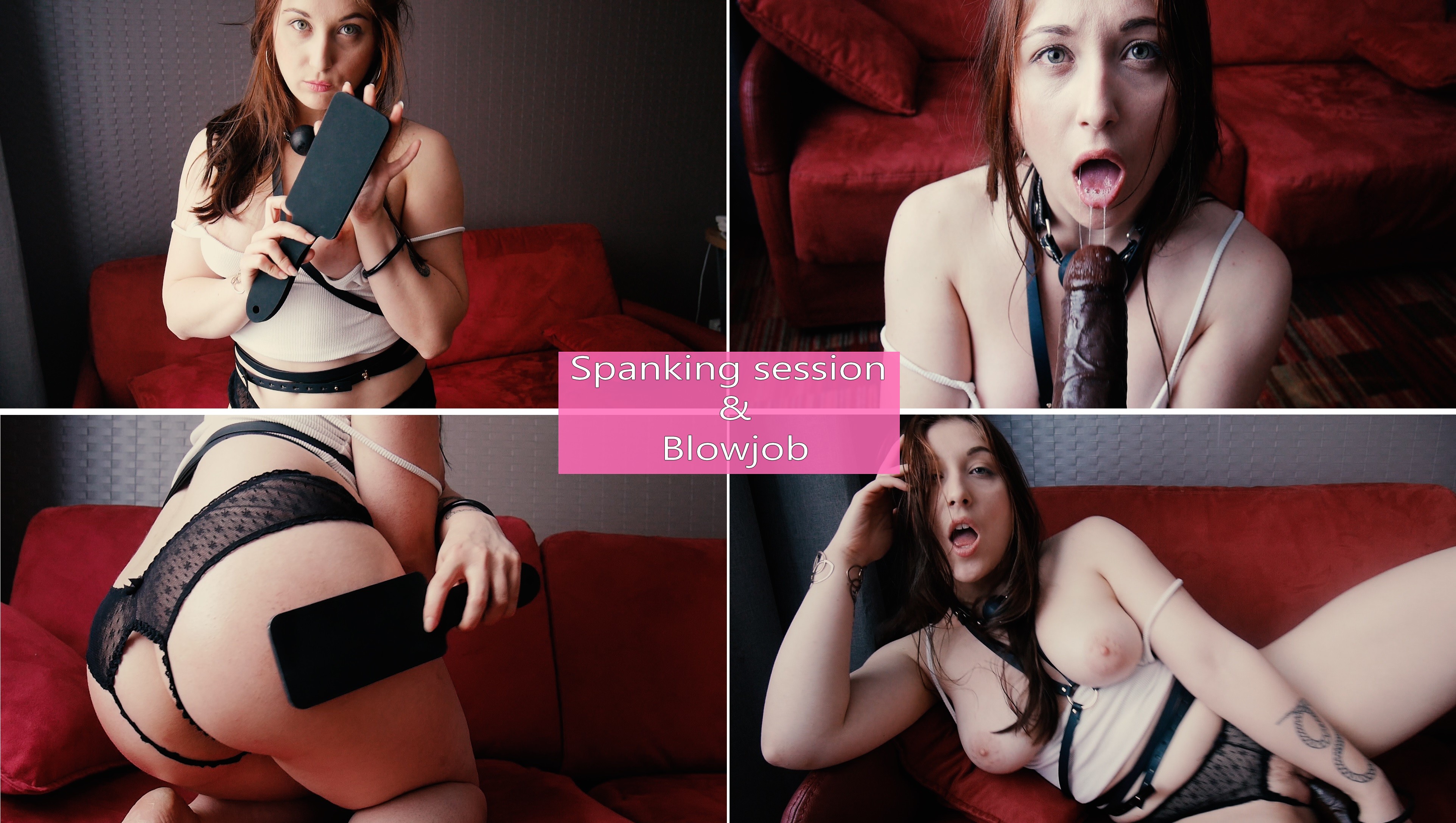 BDSM – Spanking session & blowjob.
Your misbehaving babygirl really did a poor job at obeying her daddy lately, and it's time you teach that brat a lesson ! After a short scolding that foreshadowed a painful unfolding of events, you send her away for her to put on a more appropriate outfit. And now here she stands, all ribbonned with leather, and wearing those cute little crotchless panties you love. You ask her to spank her pale booty with a silicon paddle, which she reluctantly executes, kneeling on the red sofa. The paddle smacks her cheeks for a few minutes, accordingly to the rhythm of her whining; and once you're convinced she's definitely regretting her earlier whims, you demand having your cock pushed down her throat instead. She gives you a sloppy blowjob, gagging in drool and flesh, until she eventually gets to beg that you fuck her…
I hope you will like this new BDSM video ! I've added subtitle in the very first part for context, but thought it would be better to let you imagine your own conversation in the next parts. I think the video rendered pretty well, and I really love the blowjob scene (it might be one of my favorite – I think I'm developing some kink for drooly blowjobs); my only regret is that the oil and red buttcheeks do not concretely stand out due to the bright lighting in the room. Believe me when I say my booty was apple red once I was done with the spanking. Anyway, if you're into soft BDSM, you may definitely enjoy this !
Thank you for your support ! Come and relax with me, and get this vid for $14.95 instead of $19.94
Get it on Pornhub ! Get it on Manyvids !