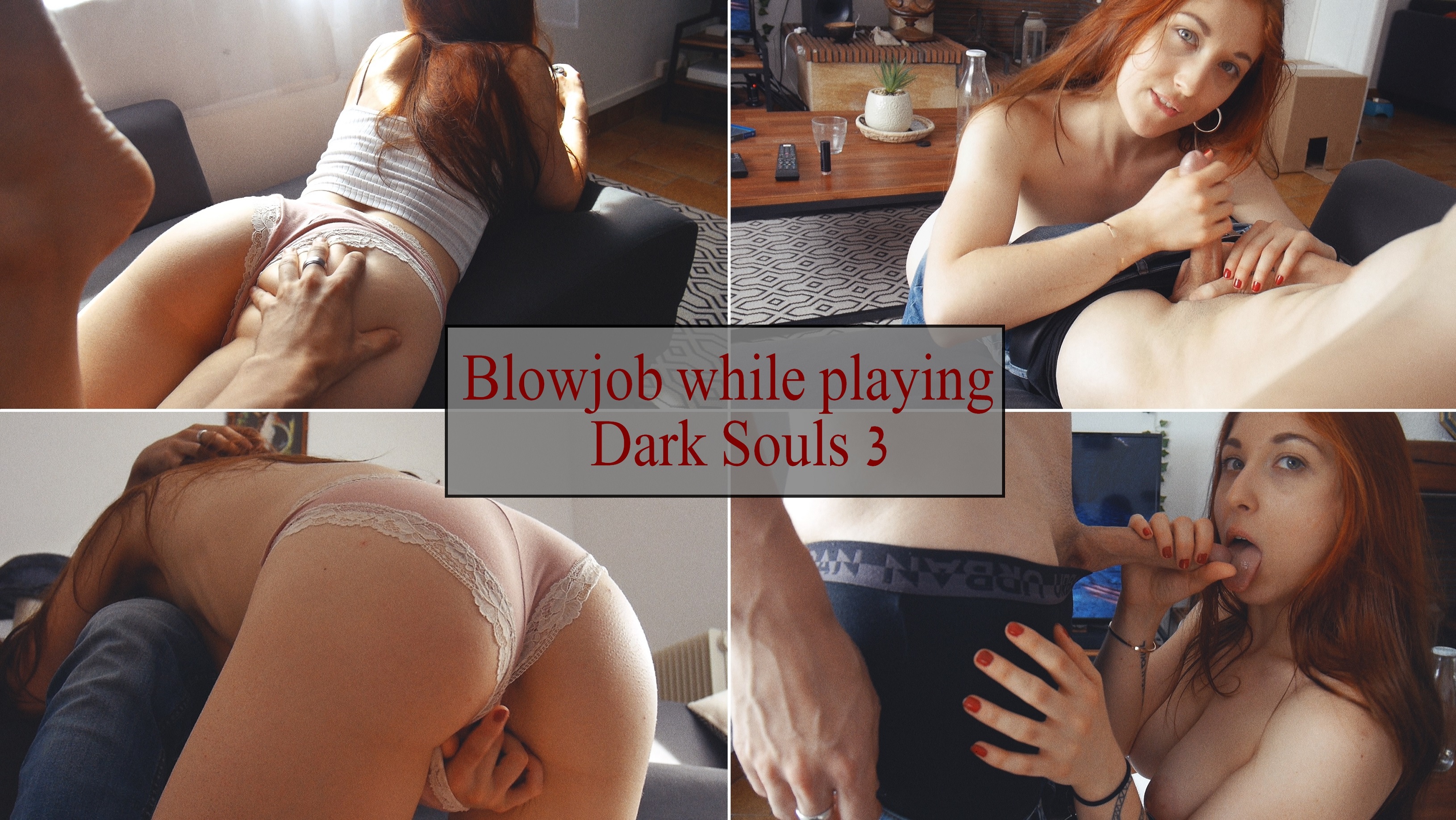 BLOWJOB – Blowjob while playing Dark Souls 3.
It was such a hot and sunny day. A heatwave struck France this week and i felt like lazing around until night time when Kern came over. He's also into videogames, so we ate, drank a bit, and I flexed my claymore skills for a while. Obviously it was too hot to dress properly, and I think he couldn't resist my lil bubble butt – he teased me for barely 2 minutes before I gave him a good blowjob.
I tried to make this video as GFE as possible, and we had a lot of fun making it even though we were so hot (you can see how sweaty I am by the end of the vid). Just try to imagine a summer day with your geek gf getting naughty and ending with an awesome cumshot; this is how this vid looks like. Contains handjob, blowjob, a bit of self-fingering with booty close-up, and a cumshot.
N.B: the camera often lost its focus by the end of the video – nothing too bad but i think it is important that I mention it.
Get it on Pornhub ! Get it on Manyvids ! Get it on IndieBill !