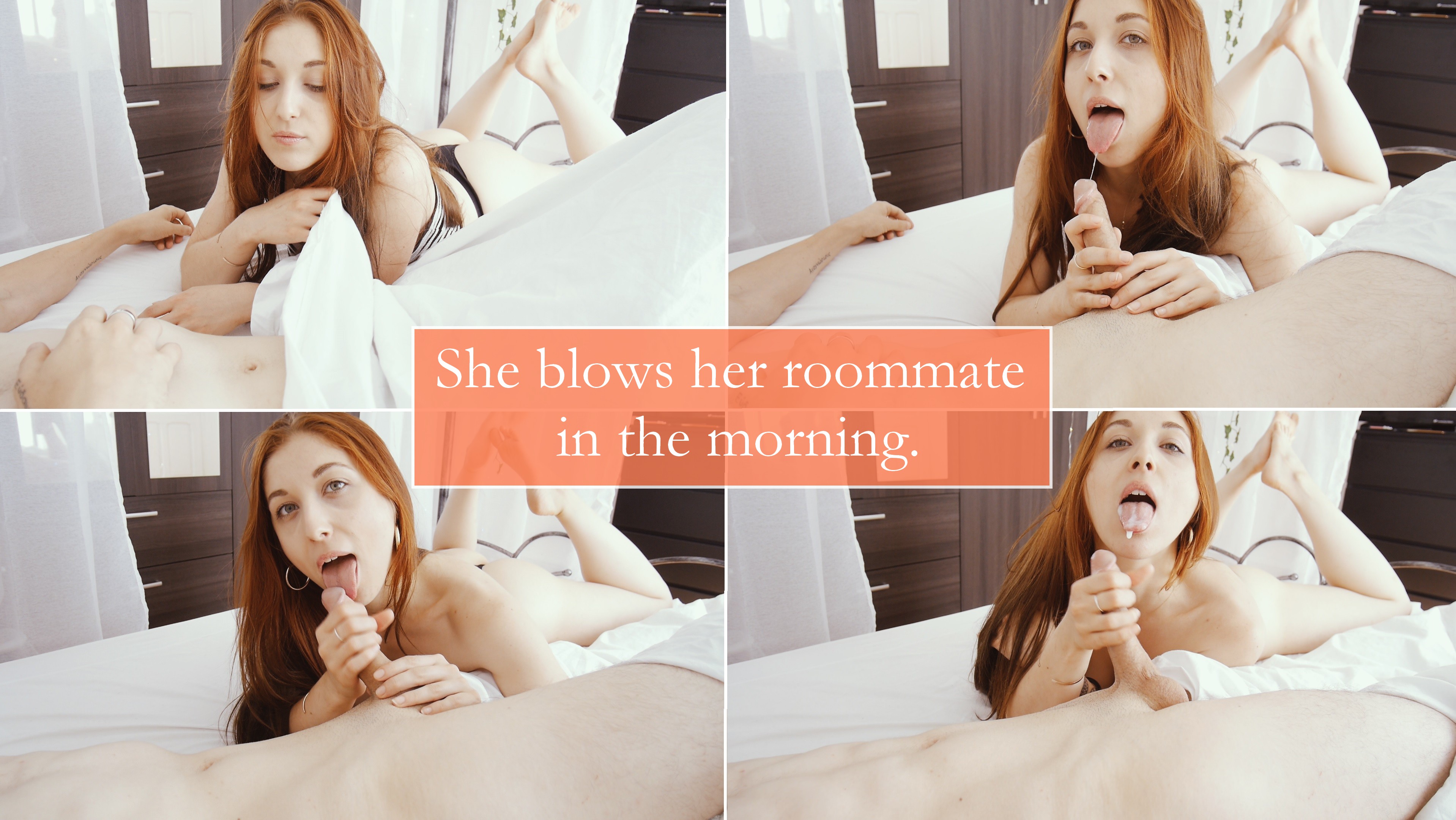 BLOWJOB – She blows her roommate in the morning.
Monday is such a bummer ! There is no time in the week that says « stay in bed » like a Monday in the early morning. Your bed seems so much warmer and comfier, the sheets feel sweet, your pillow is like a little cloud.
And yet you need to get up and go to work – bahhh, 5 minutes more won't hurt! (Un)fortunately, your roommate noticed you were late; she comes into your bedroom and tries to get you up with no success.
It's funny how drowsy you are right at the moment, it's like she could do anything to you… Or are you pretending? She decides not to care and lifts the sheet, touches your sex, gives you a very gentle blowjob. You slowly become harder and harder, until you come in her mouth and she swallows it all. Guess you're ready to get up, now!
Get it on Pornhub ! Get it on Manyvids ! Get it on IndieBill !