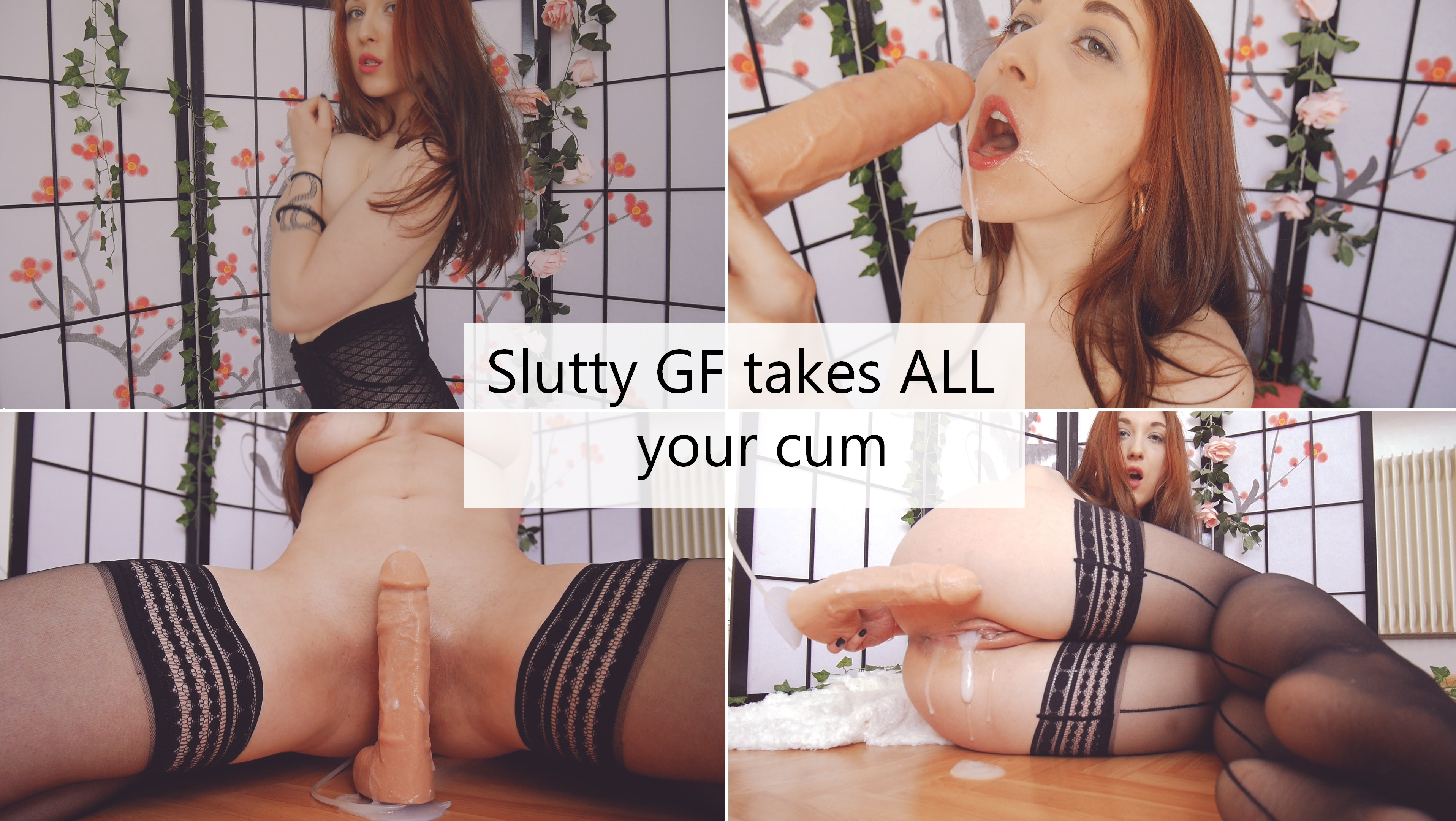 CREAMPIE – Slutty GF takes all your cum.
You're finally back home, and guess who's waiting for you, with red lipstick and glamour stockings on ? Your lusty, slutty girlfriend, of course ! You're barely settling down and she's already stripping for you, displaying her lovely butt and breast. She then proceeds to give you a very messy blowjob, as you unexpectedly keep on cumming on her lips – she demands more cum, hunger makes her kinkier ! She rides your cock, and can't stop climaxing; she laughs about being covered in cum, says she loves your cock, and ends up letting you having one last orgasm with her.
This video contains multiple cumshots and creampies, a bit of dirty talk, close-ups, and GFE; the SPUNK cumlube was not as gooey as I wish it was (it was my first time trying this new toy) but I still hope you will like the vid. The blowjob and last parts are pretty intense. Love. ♥♥
Get it on Pornhub ! Get it on Manyvids !