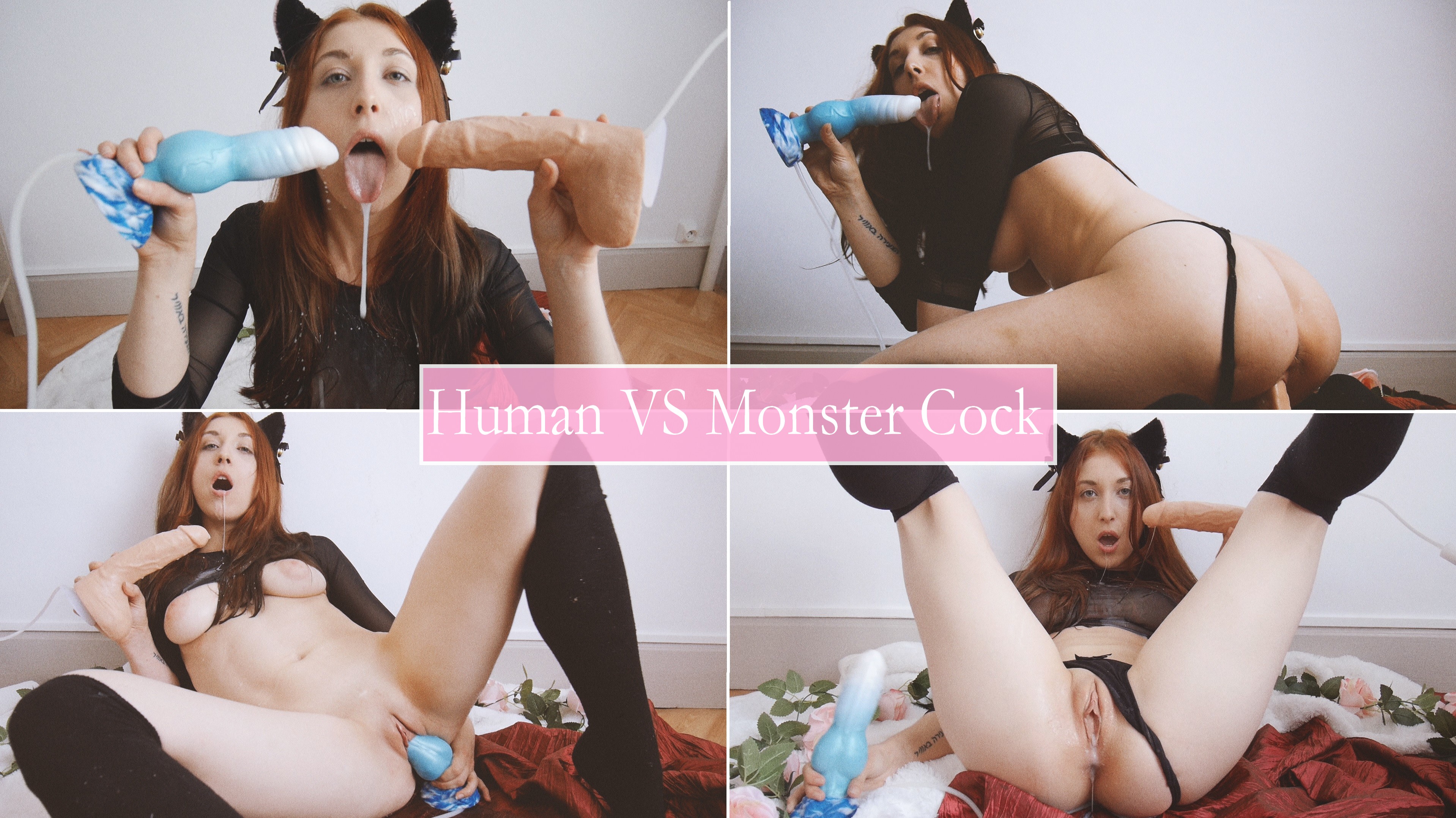 CUMPLAY – Human vs Monster Cock.
What could possibly be best for a cute and hungry catgirl?
The big dick of a human master, or the hentai-like dick of a blue skinned monster?
The usual answer, when given the choice between two possibilities is "why not both?" So I went for both and had fun with two toys to present one of my messiest cumplays.
They keep dripping in my mouth and between my legs without stopping, throbbing and exploding as I greedily feast and moan out of pleasure.
Three glasses of cumlube were needed to do this video (for some reason it was more liquid than usual, as seen in the preview).
Who do you think I will prefer ? And who do you want to identify to ? Have fun with this naught hentai inspired vid. ♥
Want to join my hentai fantasy ? Grab it now.