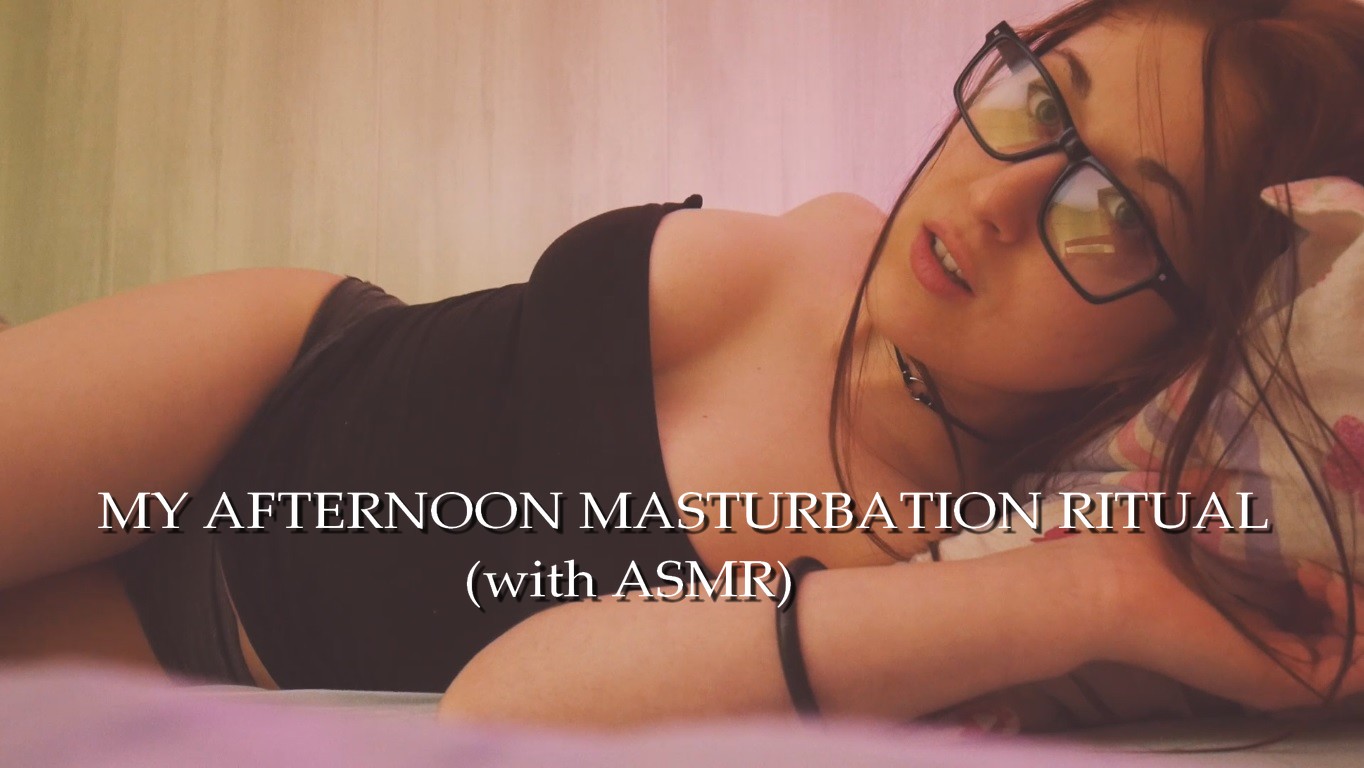 CUSTOM – My afternoon masturbation routine (with ASMR).
It was a long time since my previous public custom vid, but I really LOVED making this one. The idea was to get me in a chill and natural relaxing atmosphere – no make-up, regular clothing, low sound, and everything was to be as spontaneous and genuine as possible. The vid starts with me touching myself in my sheets (because bed-kun is so comfy) and showing off different parts of my body. Then I casually masturbate, doing what I really love to do, not really caring about what I'm recording – but I do look at the camera a lot because this is low-key a huge turn-on to me.
I use my pink toy until I climax (this part's a tad blurry, it happens a lot when I use artificial lights, I still to learn how to tame my Lumix), and then go for a short ASMR session. Since I was expected to make something very quiet and atmospheric, I made sure to stifle my moans, whisper sweet things at the camera, make "wet noises", and give kisses to the camera by the end of the video; this part is actually pretty cool with good headphones, but then again I'm no ASMR connoisseur. If you're into natural and relaxing amateur porn, you may like this ! 
Have fun, kids, I love you.
Trish.