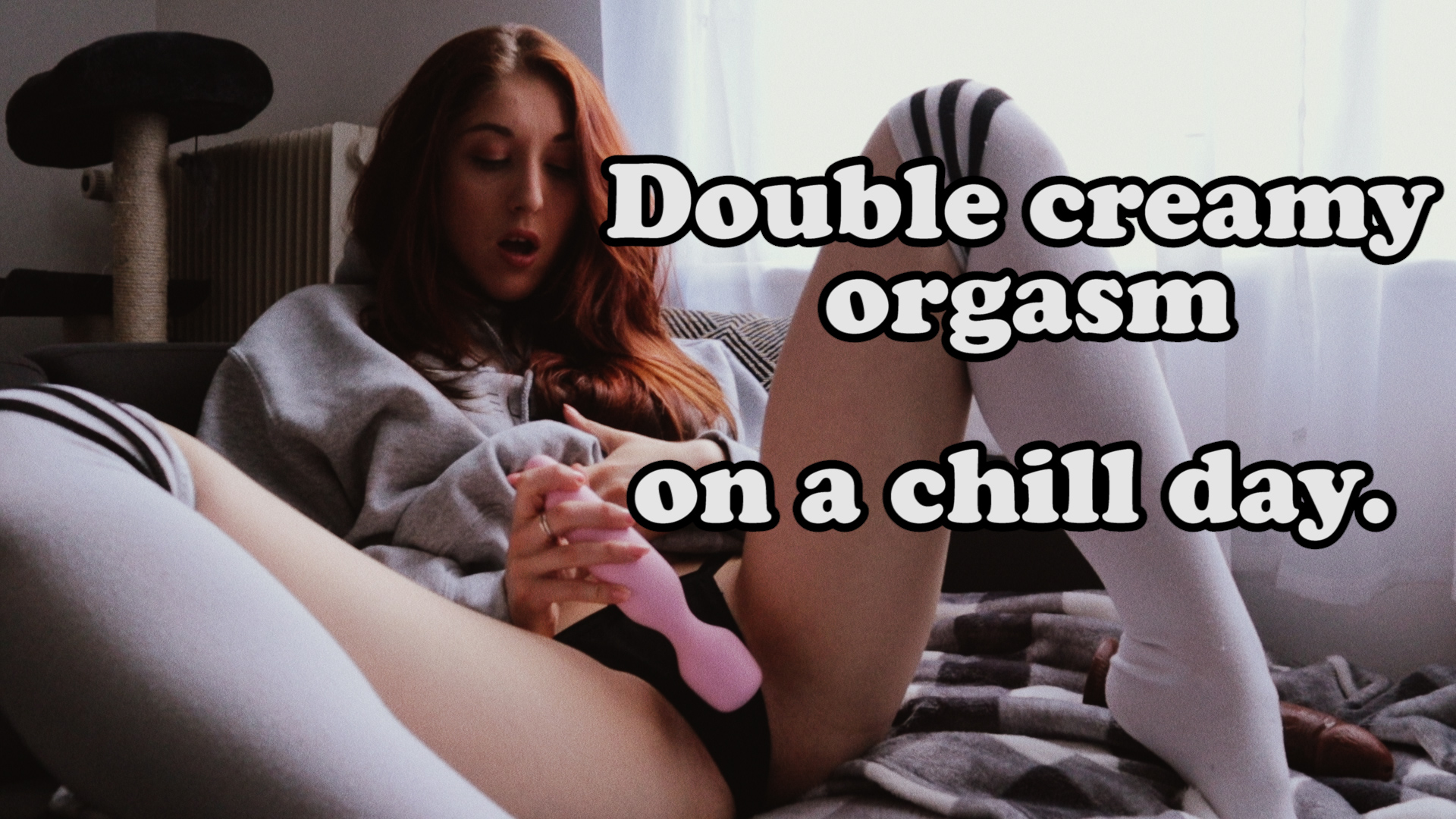 Double creamy orgasm on a chill day.
My favorite thing is to lay in the couch and do nothing. I like doing nothing – I NEED nothing-time. When it's sunny but still too cold to go out, I enjoy feeling the sunrays caressing my skin behind the window like I'm a lazy little lizard. Then I get to decide how to fill the nothingness: I meditate, read, listen to music, play videogames, or… masturbate!
This video was made with the idea of sharing what my everyday life looks like. I tried to give it a very amateur/GFE/lounge feeling but also worked to give you arousing close-ups and sexy body displays. This video is basically a mix between mainstream solo-female fap material and a more intimate moment secretly shared by two people behind their screens. It begins with a chill music intro, and then I proceed to please myself with my BBC and magic wand – two strong orgasms follow. You can get to see my fit body in multiple angles, wet pussy and booty close-ups, and a soft riding session in the end. Enjoy!
Thank you so much for your support! Grab the vid now before it's too late: