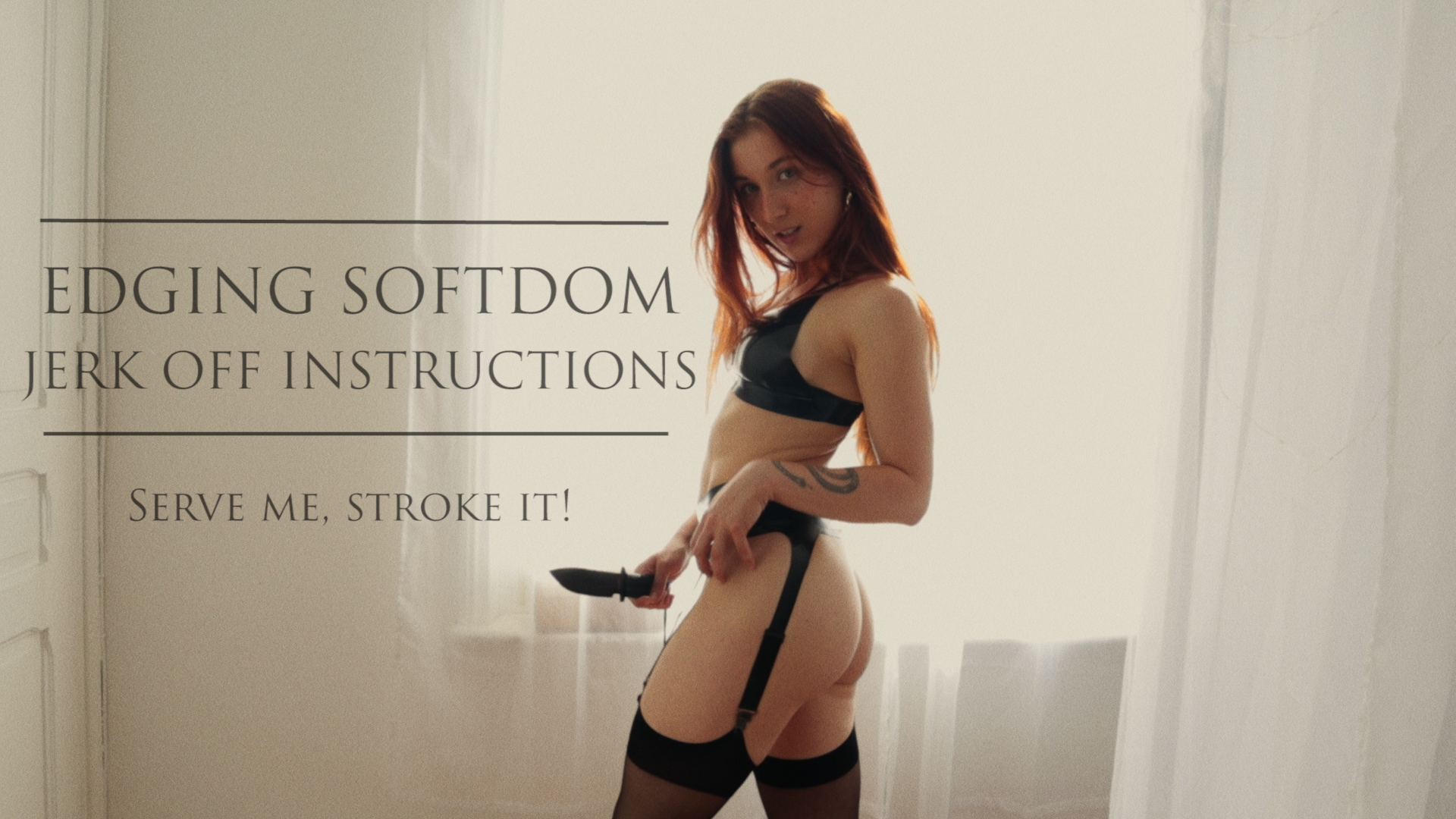 EDGING SOFTDOM JOI: Serve me, stroke it!
Light of your life, fire of your loins… In the pale halo of sunshine, I am here, standing. The black latex and steel contrast with the whiteness of my skin, and the crimson of my hair. I am the venomous snake, the devil, or the angel – and you are my prey.
You are silently watching me waving my hair, displaying the marble of my skin, the shiny lingerie, the dark blade; you are admiring my cruel beauty, listening to my soft voice as I instruct you slowly.
If you are obedient enough, I might give you what you want; but if you misbehave, my knife will find its way into the depth your warm flesh. I'm making you edge, telling you that you are my good boy, that you need to obey me, and that I am in full control of you and your life. Once I'm done playing with you, I will finally reward you with deliverance.
This simple and basic JOI contains soft domination but no humiliation. No nudity. Specifically made for people who are into latex, knife play/display, edging, and like to be threatened by a beautiful and cruel succubus. More femdom experimentation from me, because I still need to learn so much about this genre!
Get this video now. It's an order. Serve me and show me that you deserve my attention before it's too late.