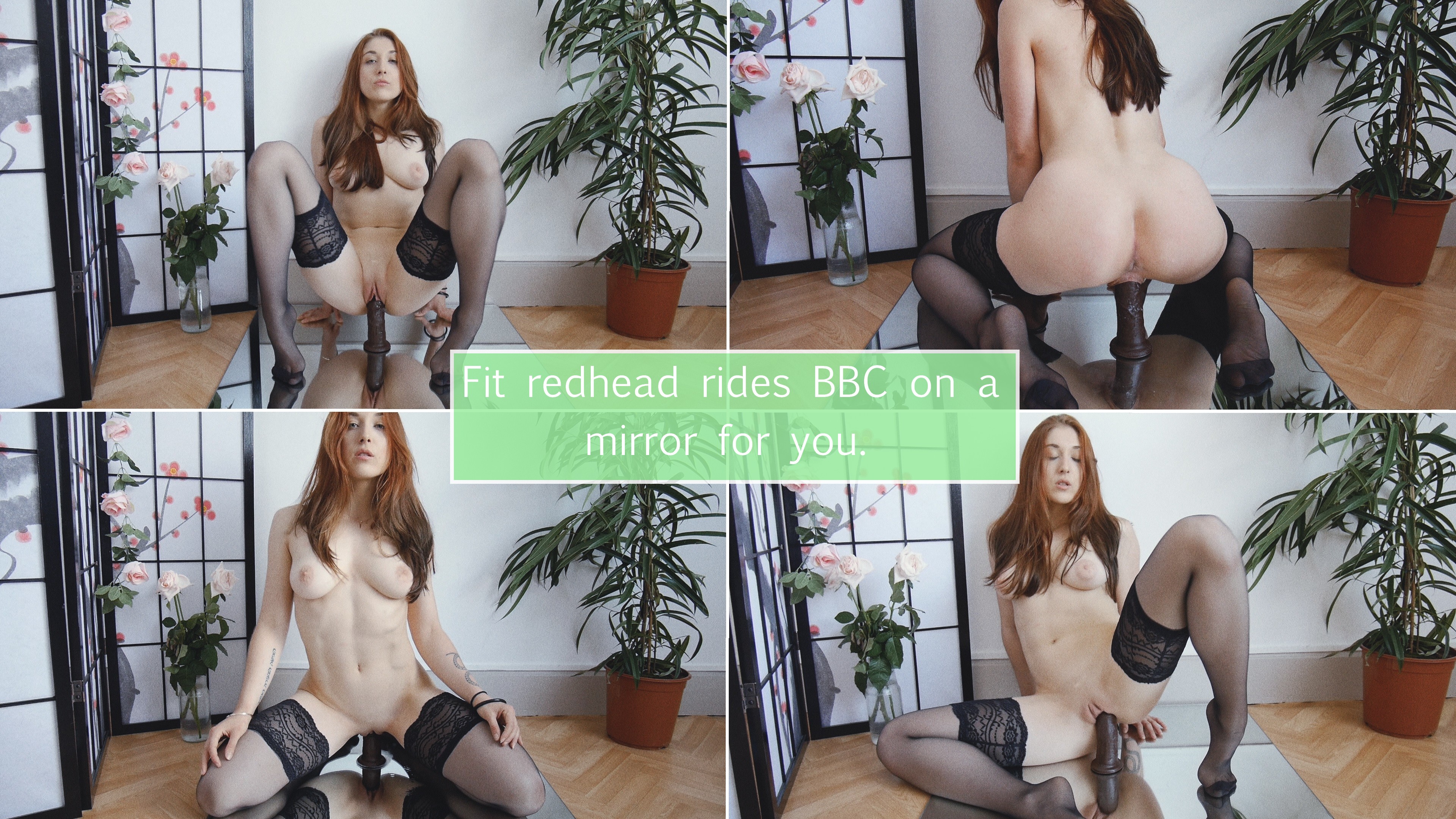 Fit redhead rides BBC on a mirror for you.
I really enjoy doing mirror rides – i love how the 'full-view' thing applies to almost every position so that you can really focus on watching the scene from two different angles.
I wanted this video to be as intense, arousing and pretty as possible, so I tried to pay attention to the background and purchased stockings and plants for that special occasion.
I'm very happy with the result; I think the video explores many kinks in a somewhat aesthetic manner.
You can see me ride one of my favorite toys in 4 different positions and climax twice.
Needless to say I was pretty relaxed and horny when I shot this video – it feels awesome that I'm confident enough to try new and more explicit positions.
If you are into fit girls riding BBCs in pretty sceneries, you probably needs this video !
Get it on Pornhub ! Get it on Manyvids !