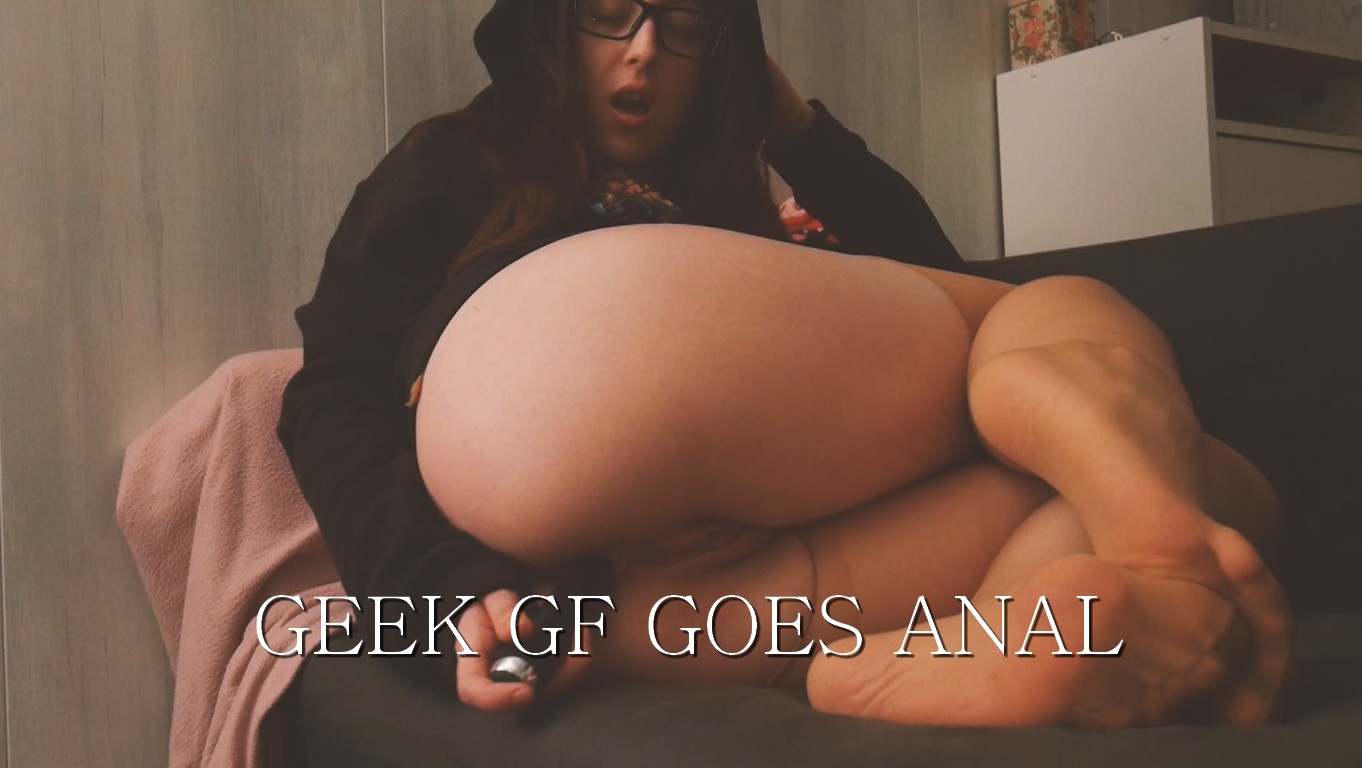 FOOT FETISH ANAL – Geek gf goes anal.
Chill evening with your cute geek GF, you're both playing BotW, everything's cool and you're just feeling good. Then, she confesses she had a conversation with a friend of her that lead to the conclusion: men love anal sex. Curious and caring, your GF thought she would like to please you with a first buttsex experience. She rips her pantyhose open, plays with a plug, a larger toy, and eventually begs for you cock. It looks like it hurts a bit, but it feels so awesome ! I've teased you a bit on Twitter with that one – here's my first anal vid ! 🙂 I've tried different angles and close-ups that would display my booty and feet at the same time. As you guessed, this is a roleplay video, but it's not directly foot-fetish oriented even though I DO show my feet a lot. I've tried to keep the overall atmosphere as natural as possible – I'm not even wearing make-up. Anyway, I'll definitely try more of this stuff very soon !
Have fun watching this, cool kids.
~Trish.