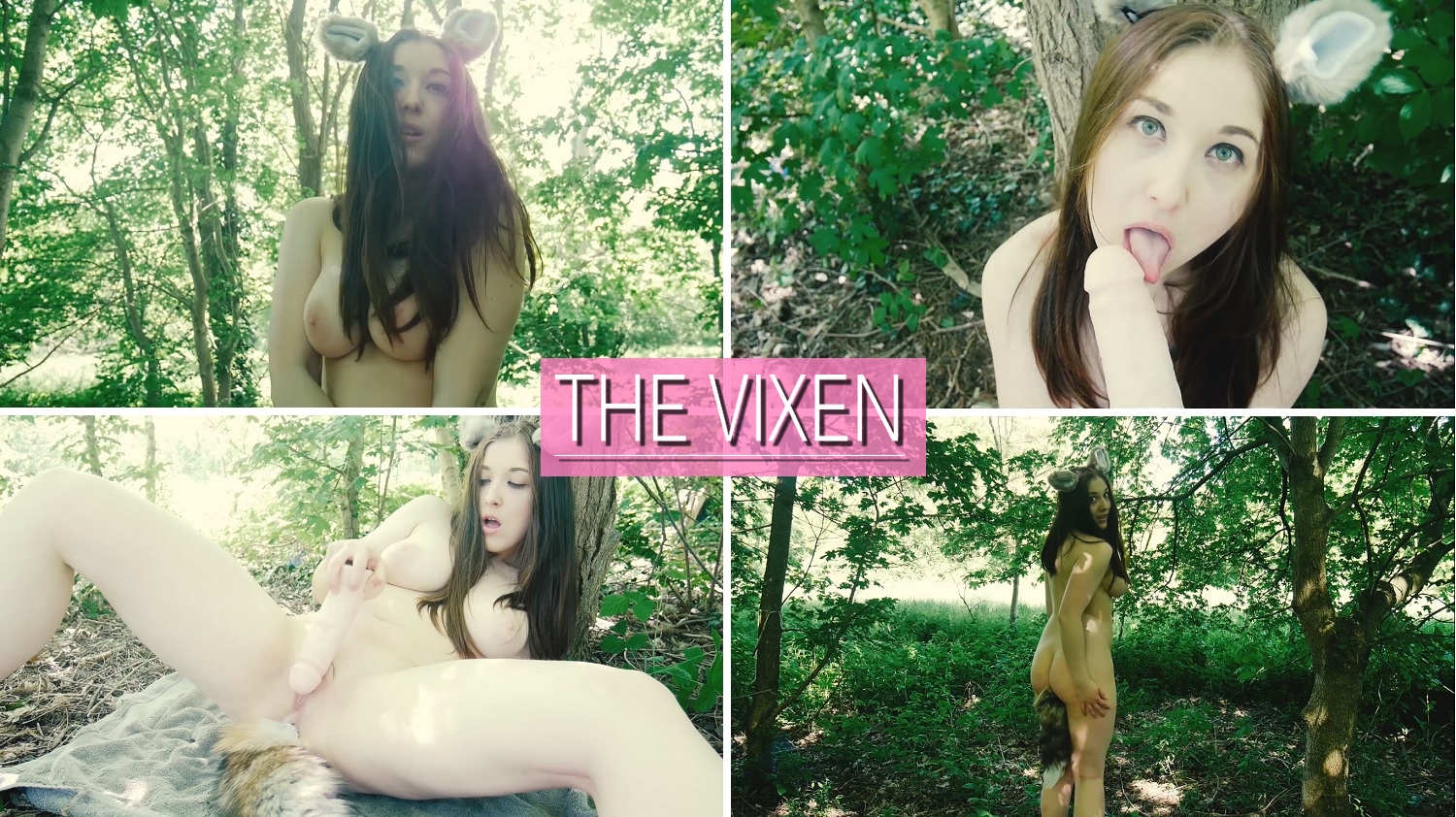 It was a warm and sunny spring day – the sky was blue, the flower smelt something delightful you had forgotten in wintertime; looking by your window, you thought about taking a walk in the woods to cleanse your thoughts and take some time for yourself, which you did. Sunrays were piercing through the leaves; butterflies were happily clapping their wings all around. You were walking, carefree, enjoying the wind on your cheeks while forgetting about the bad things of life. You ventured away from the paths, connected with the local wildlife for a while – bugs and roes, pheasants and hares. And then, you saw that vixen, that pretty timid and playful vixen who danced in the shadows and faded in the bushes. You admired her milky body, and her furr that looked like no other. Eventually, you tamed her – you thought she probably had tamed you instead. You did not care, the thought of being inside of her mouth and thighs was the only thing running in your mind.
Hello cool kids, I hope you liked my preview ! I'm extremely proud and hyped for I think this is by far my best video. The aesthetics are awesome, the light is perfect, and I've put a lot of effort in my introduction – I think I may have achieved my vid-goal with this one ! It is more artsy than what I usually do, there's a 3min introduction with plants close-ups, and sequences of me showing off until I get "tamed"; a blowjob scene follows, and then I masturbate with my dildo until I climax for you. I took risks with this video since I stood naked and alone for about 1h30 in the wild but fortunately no one was around (except a beautiful male pheasant). Please leave a review, I can't wait to see what you guys thought about my vid ! Have fun.
SONG (heard in the introduction only): Reckoner – lofi hip hop chill beats for study~game~sleep (released under CC Attribution).