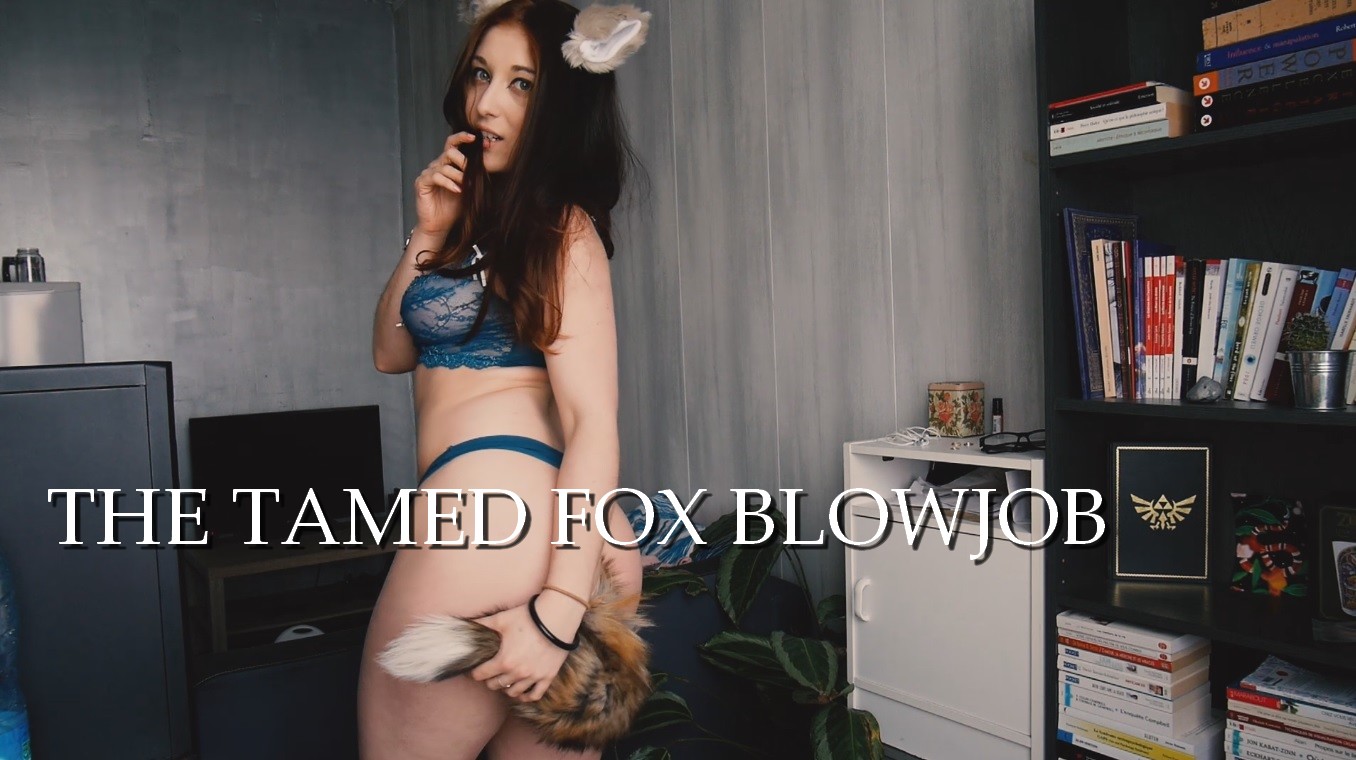 FOXTAIL CUMSHOT – The tamed fox blowjob.
Hi, my name is Fox, and I'm sassy and sexy; I have pretty ears and a nice tail that I like displaying in my blue lingerie until my master comes and makes sure I know I should behave for him, because I'm his pet. Teasing, foxtail buttplug, masturbation, POV experience, blowjob, a short sex scene, and two cumshots – that's my program ! I can be a very caring house pet, when handled nicely.
This is my first porn vid that I've made with someone else, and oh boi is it great ! In my opinion it's the sexiest I've ever realized; it was not an easy decision, but I'm glad I've taken it. Hope you will like it too; I've tried keeping the amateur style without falling in the "porn cliché" category – my vids are still not as classy as I wish they were, but I'm definitely proud of what I've done here. No talking, and no plot in this vid, but great lights and angles ! As you probably guessed, it focuses mainly on the blowjob category. Hope you will like it – leave me some reviews guys !! 🙂
Have fun, kiddos,
~ Trish.