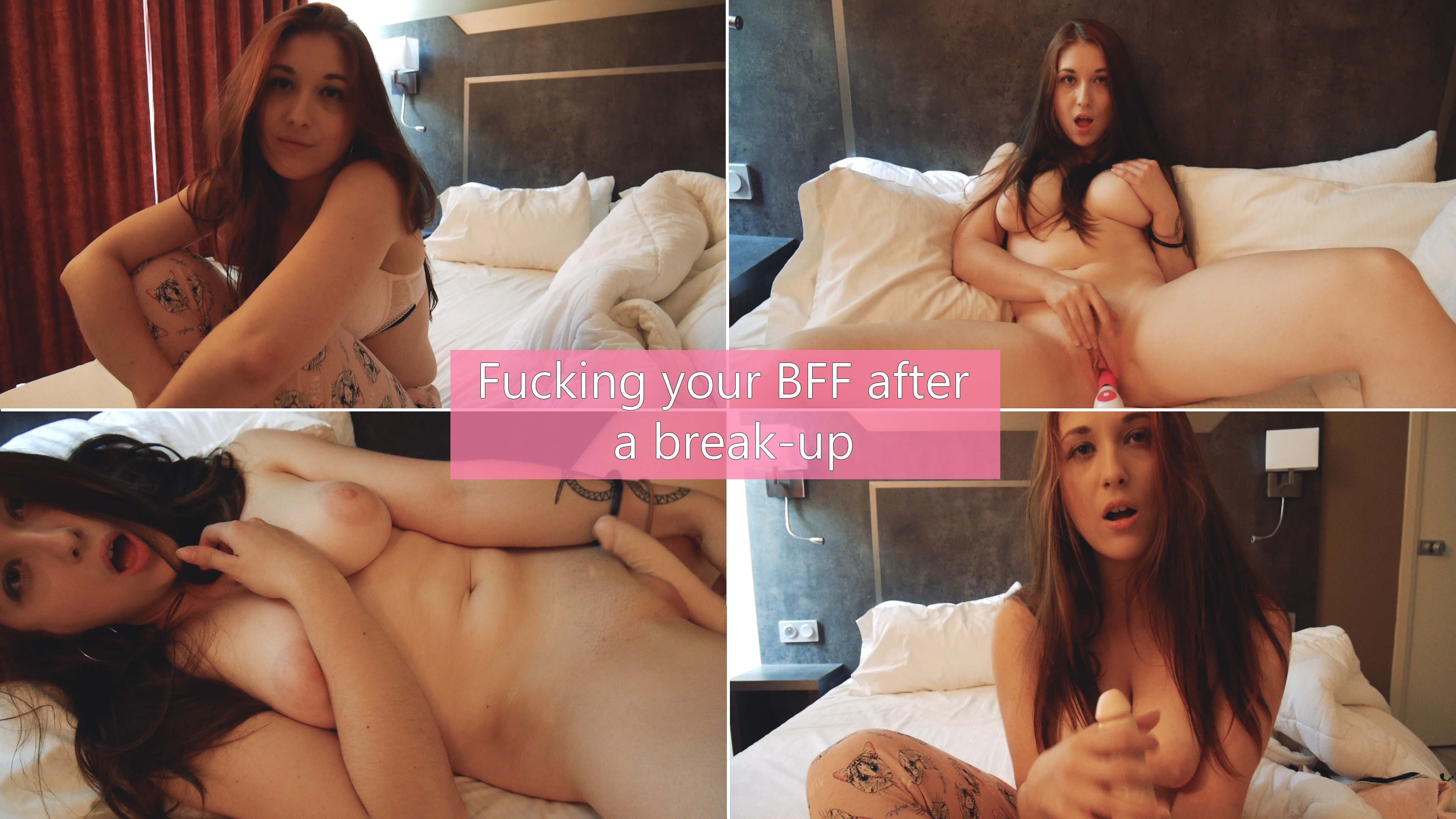 Fucking your BFF after a break-up.
Ever fancied fucking your hot BFF ? Of course you did ! This interractive roleplay video may help you quenching that fantasy of yours – i'm surprisingly happy about the way it rendered, especially because of the acting in the first part of the vid. I really tried my best to build a sexual tension that would last until the very last part of the vid; the idea being that it should convey a feeling of eagerness and release at the same time, given that you're doing something forbidden with a girl you've been attracted to for so long.
After realizing that your current girlfriend cheated on you, you obviously dumped her and then texted your BFF, who asked you to come over – even though she looks like she's had a few, she atrociously cares for you and wants you to feel better. After a short and ambiguous conversation, she tricks you into having sex with her so you can forget about you ex.
The video contains virtual sex, a short JOI, blowjob, masturbation, edging, and solo-female sex. Hope you will like it ! 🙂
Get it on Pornhub ! Get it on Manyvids !