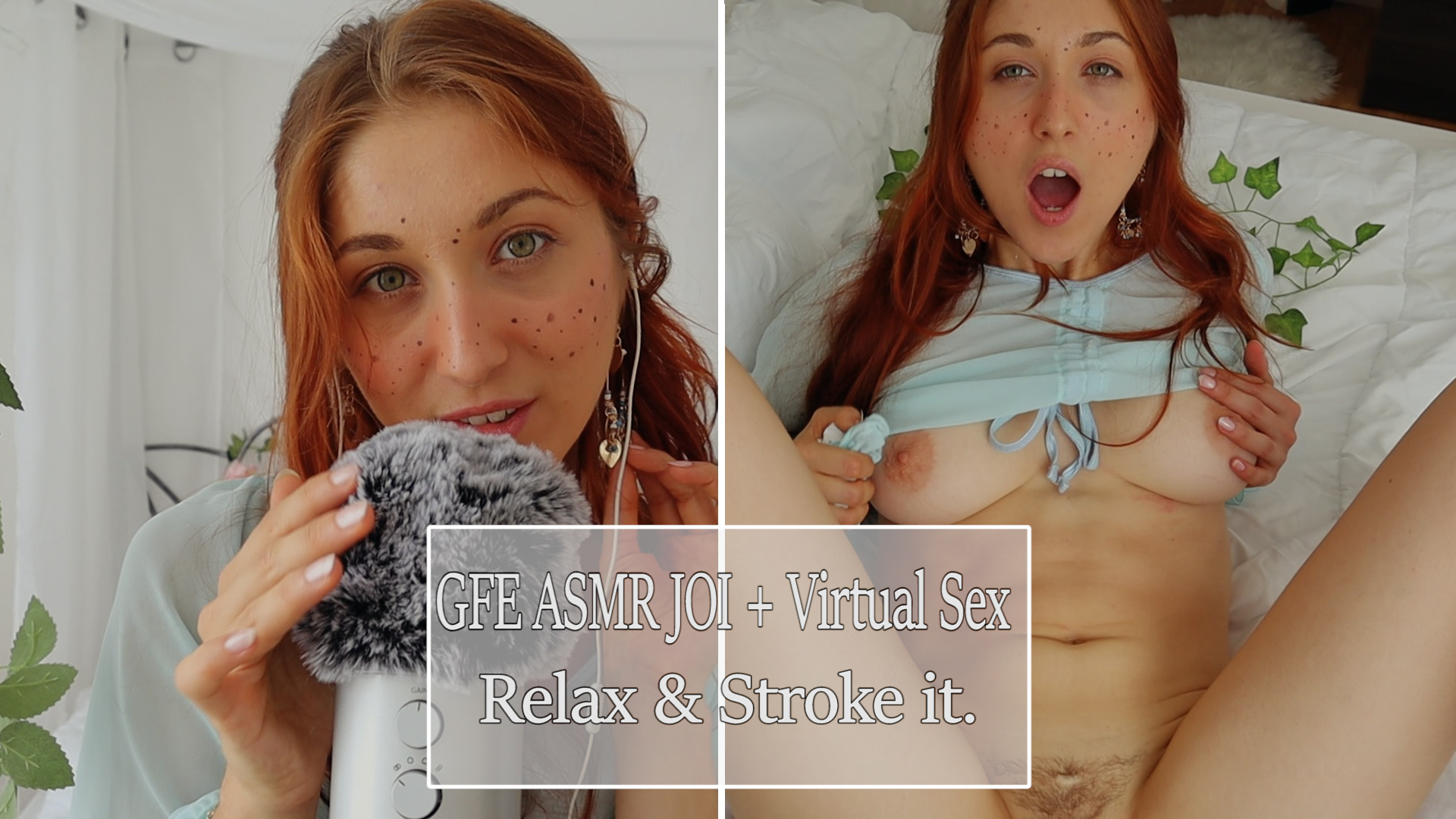 GFE ASMR JOI + Virtual Sex – Relax & Stroke it.
Since I've had positive feedback on my latest Tascam ASMR and on my virtual sex video, I assumed you would love to see the both of these elements merged together into one video.
The first part is 15min long and centered on a sweet GFE ASMR JOI with a Blue Yeti. The fluffy mic touching being one of your favorite triggers, I chose to use it with additional mouth sounds and earrings tingling as I instruct you gently, whispering slowly and telling you to relax.
The second part is a virtual sex scene; I want you to imagine we're making love as you keep stroking your sex. I undress, show you my whole body, and then ask you to take me until we come together at the end of a countdown.
I recorded more ASMR to include it to the virtual sex part so that the whole video feels like a relaxing experience on both visual and auditive levels. Created for the tingle lovers looking for a special GFE experience with me! Xx