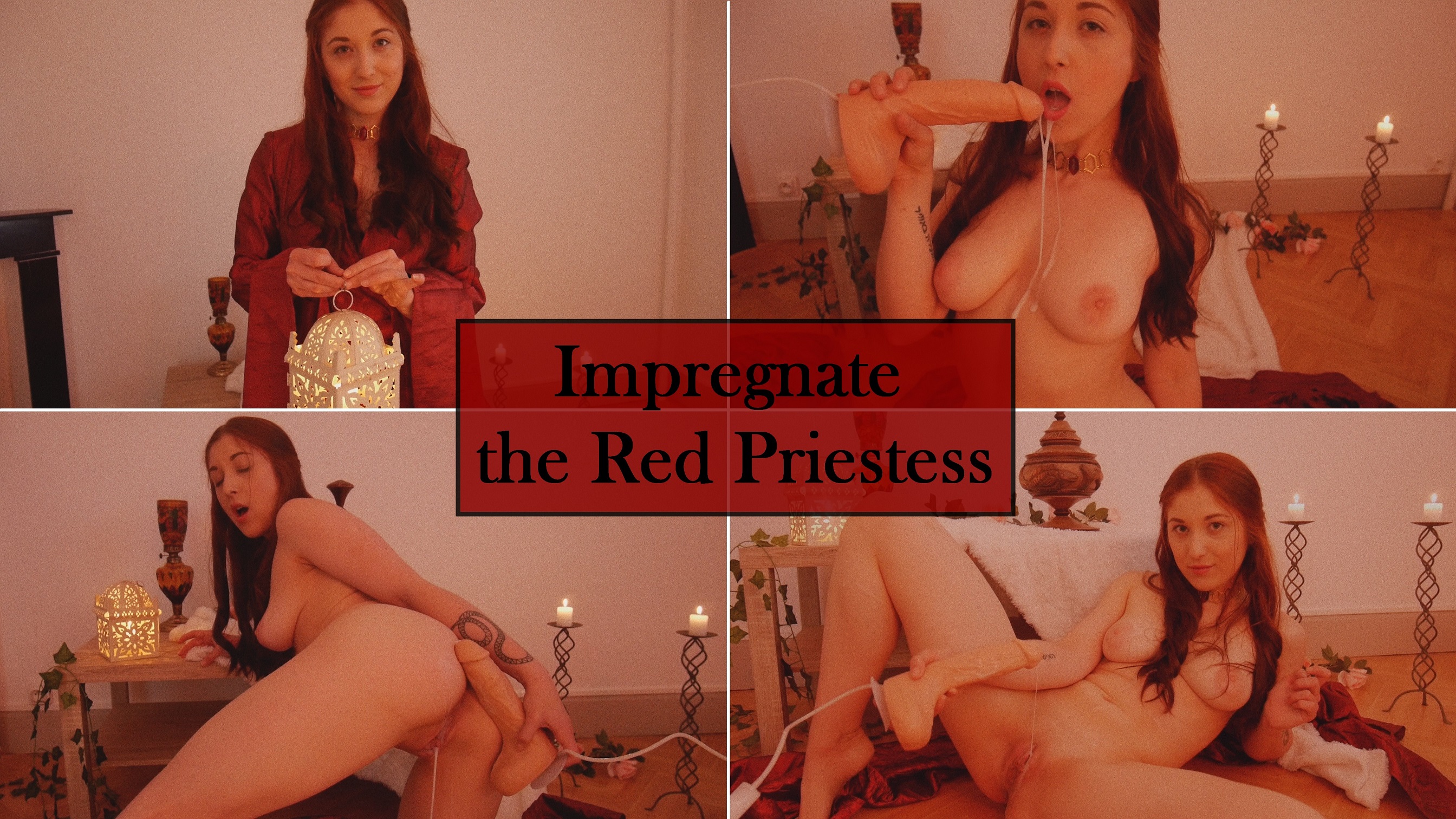 GoT ROLEPLAY – Impregnate Melisandre.
The Lord of Light has spoken – and Melisandre of Asshai saw his words in the flames. You are the one and only legitimate King, the one who will sit on the Iron Throne and bring peace in the realm. The Seven Kingdoms await their Sovereign, but many enemies stand in the path of victory. Fortunately the Red Priestess, as the Lord wishes, will help you cast your light upon your people by getting rid of your enemies. After explaining R'hllor's motives, Melisandre seduces you into giving all of yourself to her. She gives you a sloppy blowjob, lets you fuck her, and covered in semen, she begs for more with that mischievous look in her eyes. The prophecy is about to unfold…
Valar morghulis ! My Melisandre cosplay vid is finally here. My friend would always tell me I look like Melisandre so I thought about giving it a try before the show ends. I'm pretty proud about how it turned out – you know I'm fond of cumplays, and the Bad Dragon cumlube is like no other. Moreover the outfit really is awesome and I tried to make the background GoT friendly. If you're into red women and impregnations, don't wait and grab this vid now !
Get it on Pornhub ! Get it on Manyvids !