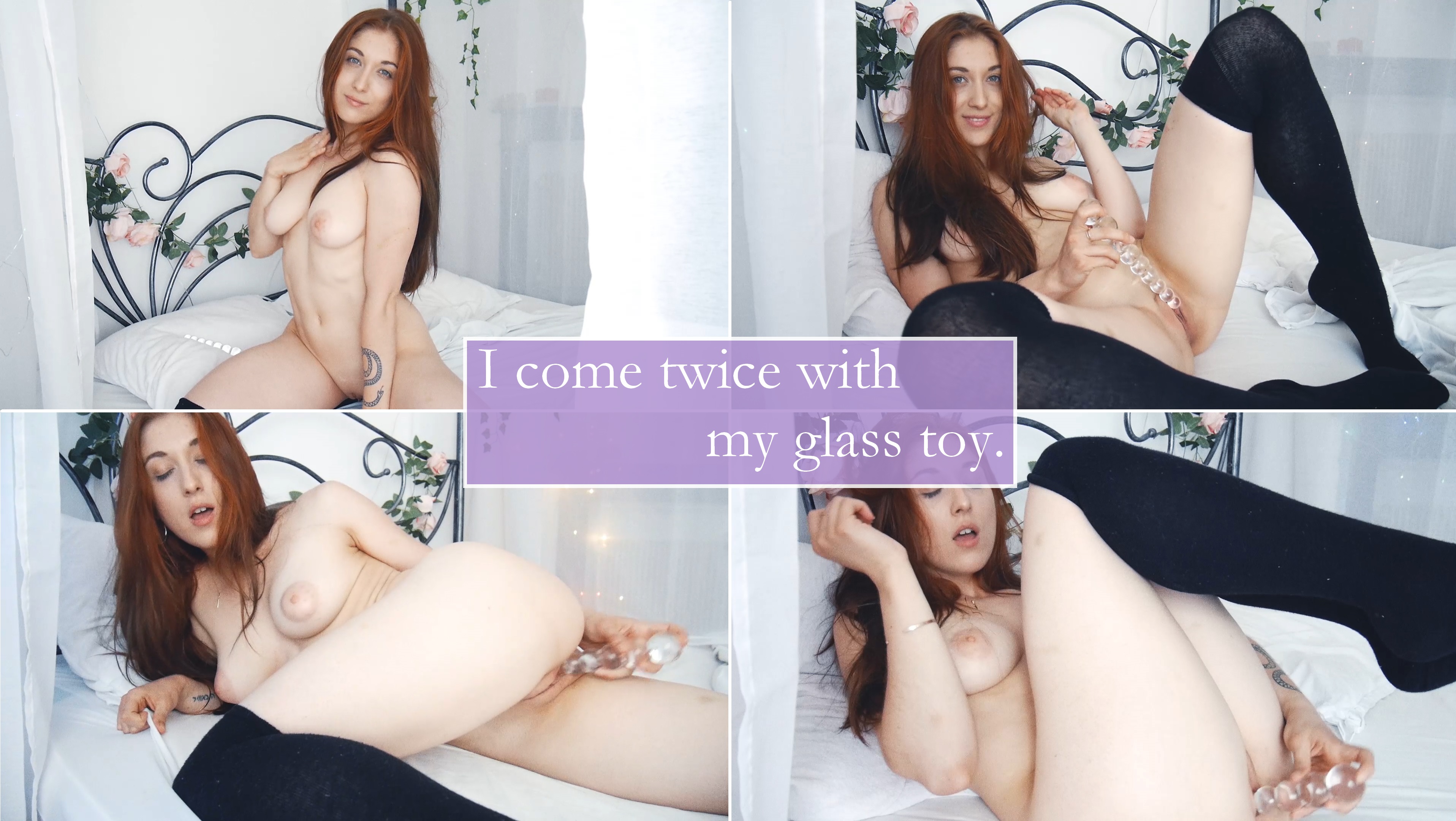 I come twice with my glass toy.
---
---
There are days like last Tuesday, when I just feel like doing genuine, simple videos like this one. I didn't plan anything; I wanted it to be as natural and spontaneous as possible.
I just grabbed knee-high socks because I felt sexy in them, a glass toy because I think it looks pretty and it was a long time since I last used it, and went to bed with nothing but my camera and tripod.It was a hot day, and I felt pretty relaxed.
I just wanted to feel good, and have some sexual self-care time – I just love masturbating in this kind of therapeutic, selfish manner.As a result I intensely climaxed. Twice. So watch me tease you, moan, and play with myself like you're sitting next to me. Hope you will like this video. ♥
Get it on Pornhub ! Get it on Manyvids ! Get it on IndieBill !