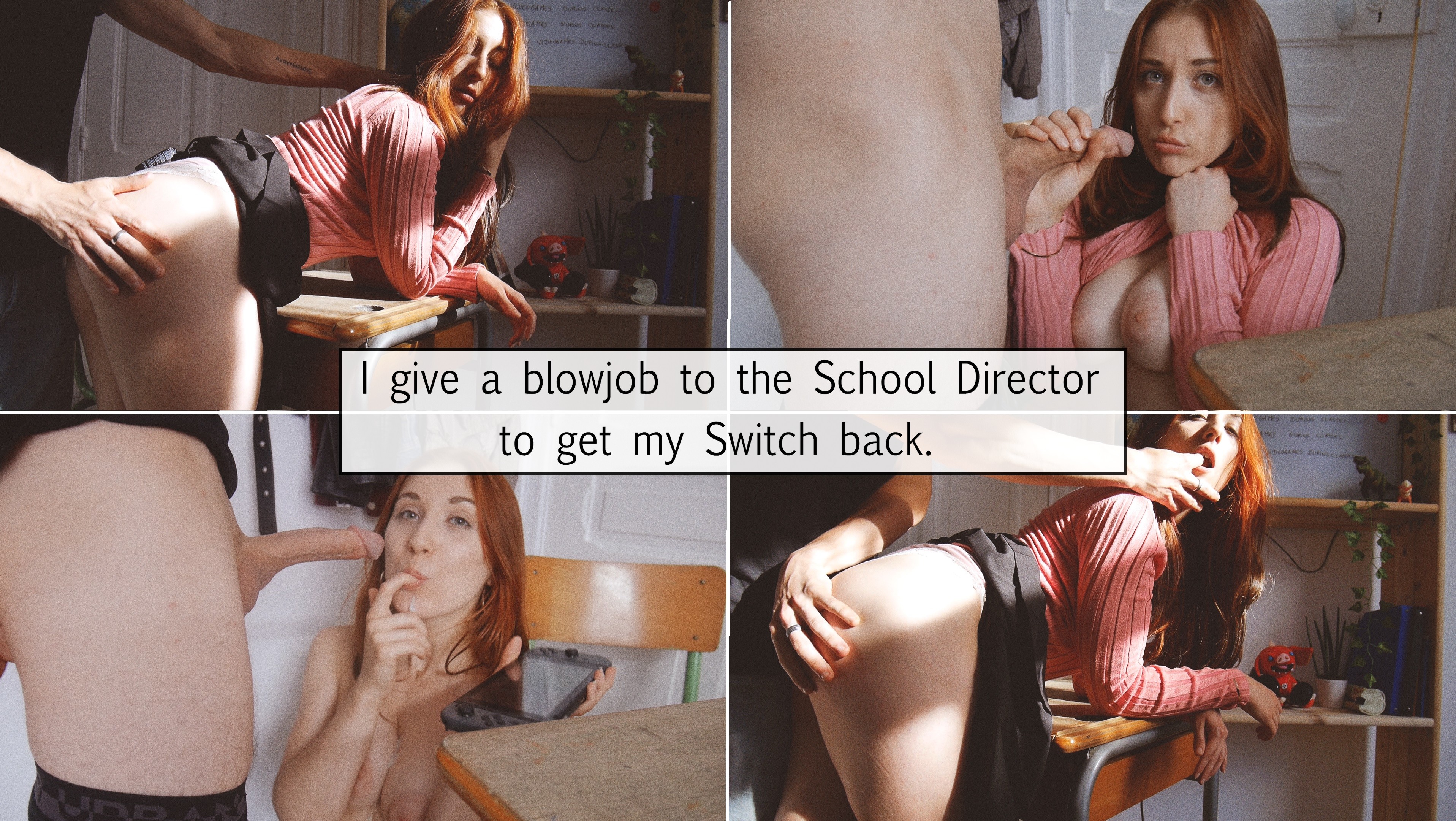 I give the teacher a blowjob to get my Nintendo Switch back.
The mean School Director put me in detention and had me write my punishment on the board for playing videogames during classes!
But it's not my fault if maths lessons are so boring – and Hyrule awaited its savior! But for now, I'm stuck in this sun-lit dusty classroom with this hot and austere man.
I know he likes to tame girls like me who often misbehave; it is worth it to let him do as he pleases if I want my confiscated Switch back.
So I obediently lean over his table and let him spank me. I can feel the sting, my buttcheeks turning red – I suppose he wants me to remember that I should be a good school-trained student next time.
He is getting hornier, and so am I; his hands on my body feel amazing, I know what he wants next, and so I oblige.
I give him a hot blowjob, silent and submissive, using my hands, tongue and lips to make him feel like never before, until he bursts into an explosion of pleasure into my little mouth.
This is when I'm allowed to have my beloved Nintendo back!! Yay!
Get it on Pornhub ! Get it on Manyvids !