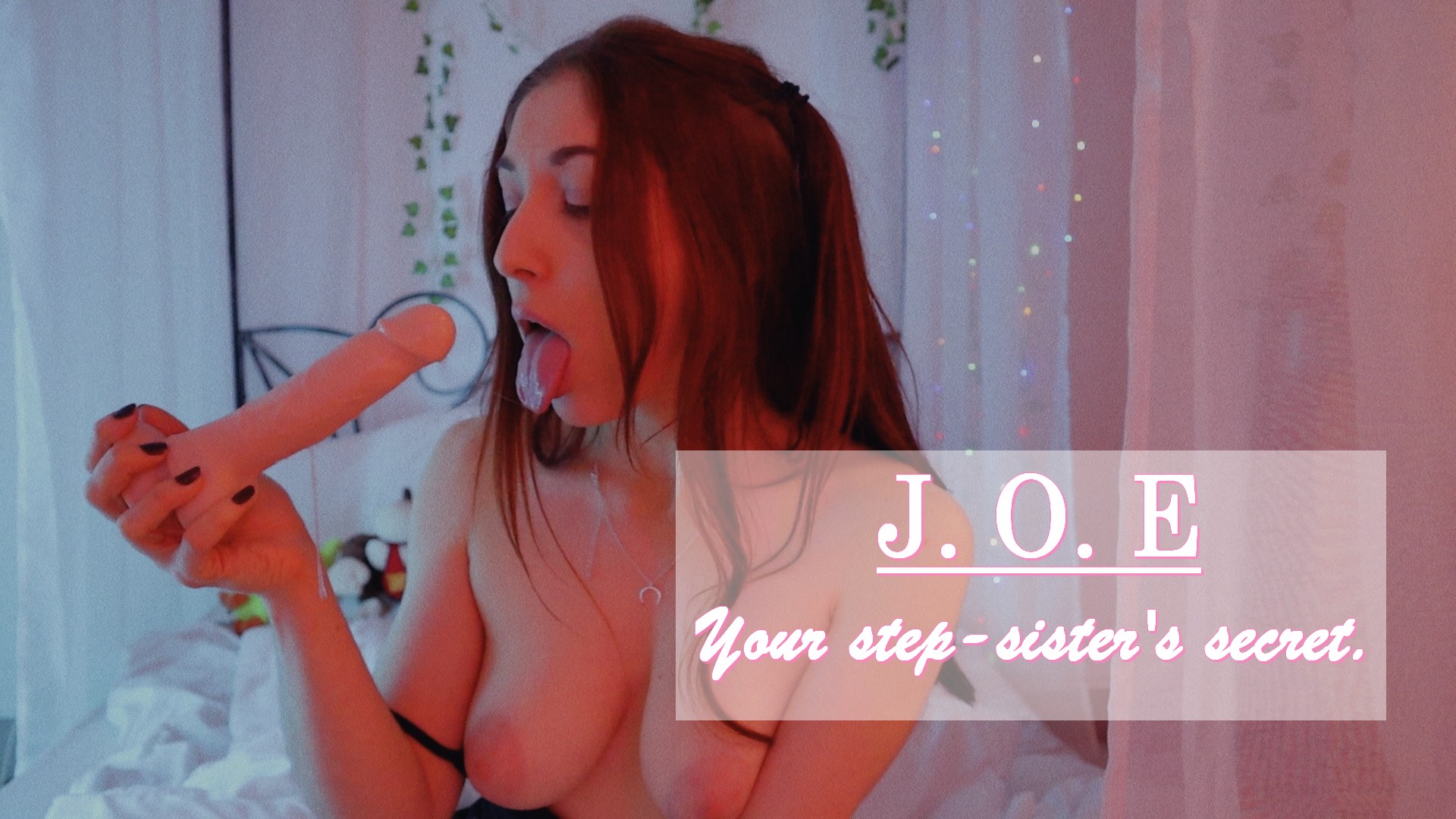 JOE – Your step-sister's secret.
Your step-sister is such an innocent and prudish teen! Or so you think.
Deep down, you know damn well girls her age have already experienced sexuality in some way or another – after all, she's already in college now. There's something lustful about her attitude; maybe the way she's been dressing lately, or the way she curls her hair, her language whenever you're around… It's true she's timid and an introvert, but you can't help notice her newly acquired sensuality – whether she's displaying it on purpose or not.
Your mom and her dad are now in bed, and it's late at night. She asked you to visit her because she has a secret to share with her big bro – and obviously, she admits being attracted to you. She has a thing for older and manly guys like you and wants to know if she turns you on as well. You will watch her play with her toy while she watches you masturbating, both thrilled by the discovery and the taboo.
Hope you like this step-sis themed JOE! I felt like some of you guys missed the more spontaneous and amateurish videos so I tried to give a very realistic vibe to the roleplay. Now keep quiet, the parents could hear us!!
Want to come to my bedroom and hear about my secret? Okay but be quick before someone gets to notice!