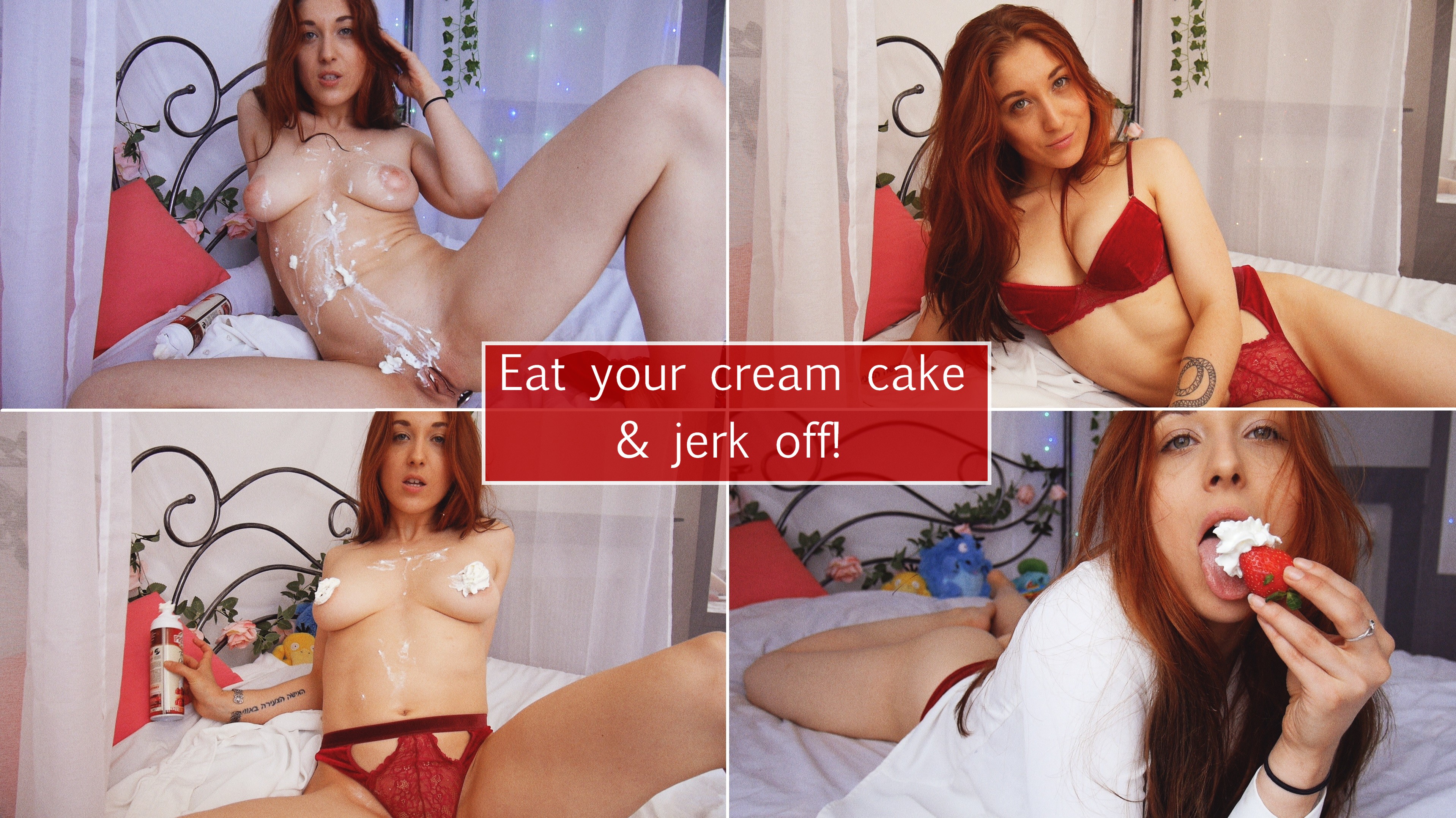 JOI – Eat your cream cake & jerk off!
It started off as a romantic morning with your girlfriend – you brought some strawberries and whipped cream home for her birthday because you know how much she loves those.
She was wearing your favorite red lingerie, the velvet one she feels so pretty in.
You teased each other a lot, on that day, and never considered leaving bed.
Then she admitted there was something she wanted real bad as a birthday gift – she wanted to know how much you wanted her, and she suggested to be your little piece of cake so you could feast your eyes on her.
And that was it, there you were, your sex in your hand, staring at this whipped-cream covered breast, and listening to your gf's voice telling you how to touch yourself for her, until you climaxed between her legs…
This JOI video features a short music introduction in the beginning and a very GFE non-scripted JOI – it was very spontaneous and I just gathered stuff I had home to make this vid up so don't expect very detailed instructions because I had not written anything beforehand;
I just wanted to speak as it went without thinking too much about it so that it feels like I'm your actual gf trying to give you JOI for what could be the first time… If you're into whipped cream, food porn and messy stuff, you might like this video. Hope you will like it !