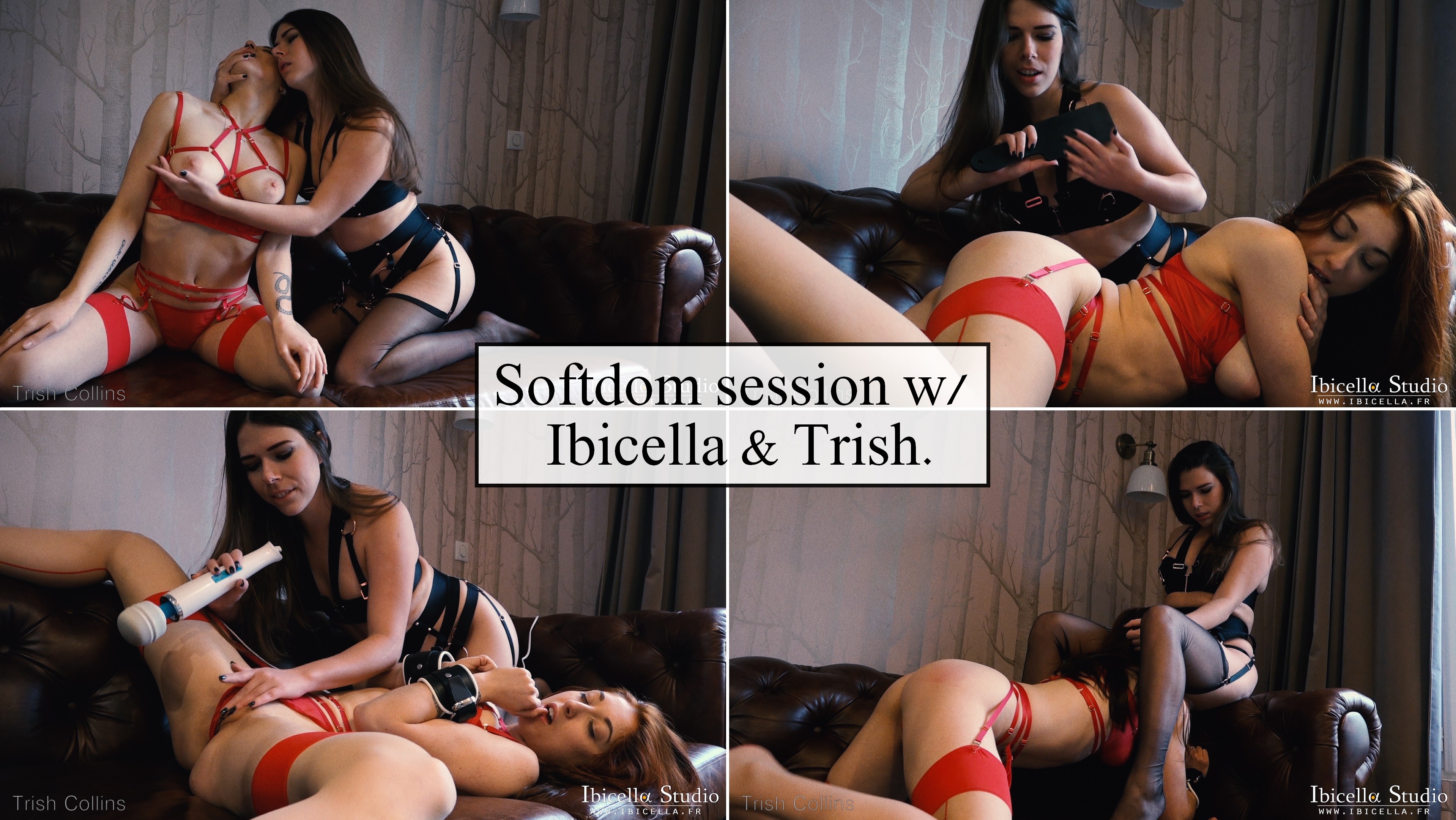 Lesbian dom session with Ibicella & Trish.
My second lesbian scene is finally available ; and this time French dominatrix Ibicella made sure to turn me into a good and obedient little kitty.
Our trip in Paris was a romantic combination of walks, good restaurants, and BDSM – truly an amazing time!
I've actually experienced lesbian domination for the first time in my life, and it was such a thrilling moment. We shot this video spontaneously and naturally to keep a soft amateur vibe about it.
Ibicella proves to be an evil yet caring Mistress, and I'm her lascivious kitty cat. We share lots of kisses and kind words until I get spanked, and then follows a Hitachi play with poppers, choking, a bit of dirty talk from Ibicella, more kisses, handcuffs, my wand-initiated climax, and some pussy eating to eventually make my lovely Mistress come (this part is non-explicit as shown in the preview).
I hope you will enjoy sharing my first ever lesbian softdom experience – this content is like a big sneak-peek into a very intimate moment between two lesbian lovers, and is intended to be appreciated as such! The video is in French with English subtitles.
Want to play with us? Then grab this video now before it's too late.