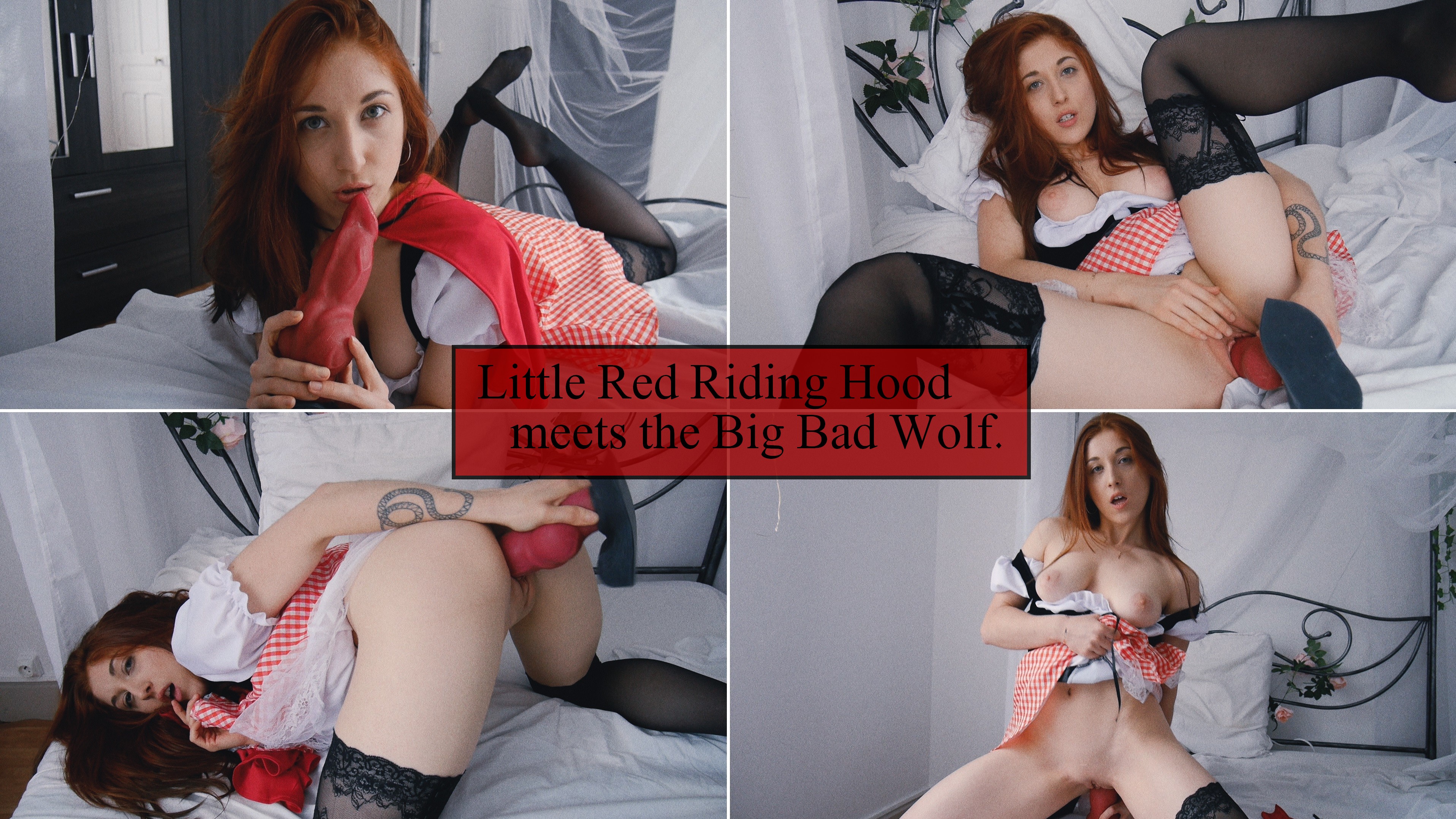 Little Red Riding Hood returns!
Who's afraid of the Big Bad Wolf? I'm not!
Quite the contrary, actually: I love him. I've had great feedback on my latest Bad Dragon video and I'm so glad you guys love these as much as I do; they're pretty complicated to shoot so it's always a big achievement and a great reward to know that you appreciate the work I put into this type of content.
Demogorgons, werewolves, Lovecraftian creatures, they're all colorful, out-of-ordinary, special.
So since you enjoyed my latest cumplay, I wanted to celebrate it by reminding you of my Little Red Riding Hood video! This toy is by far the biggest I've ever had and I'm so proud of the rendering. No cumlube involved but hot content nonetheless. Grab it now!
Knock knock knock! Big Bad Wolf is here! Grab the vid now before it's too late: