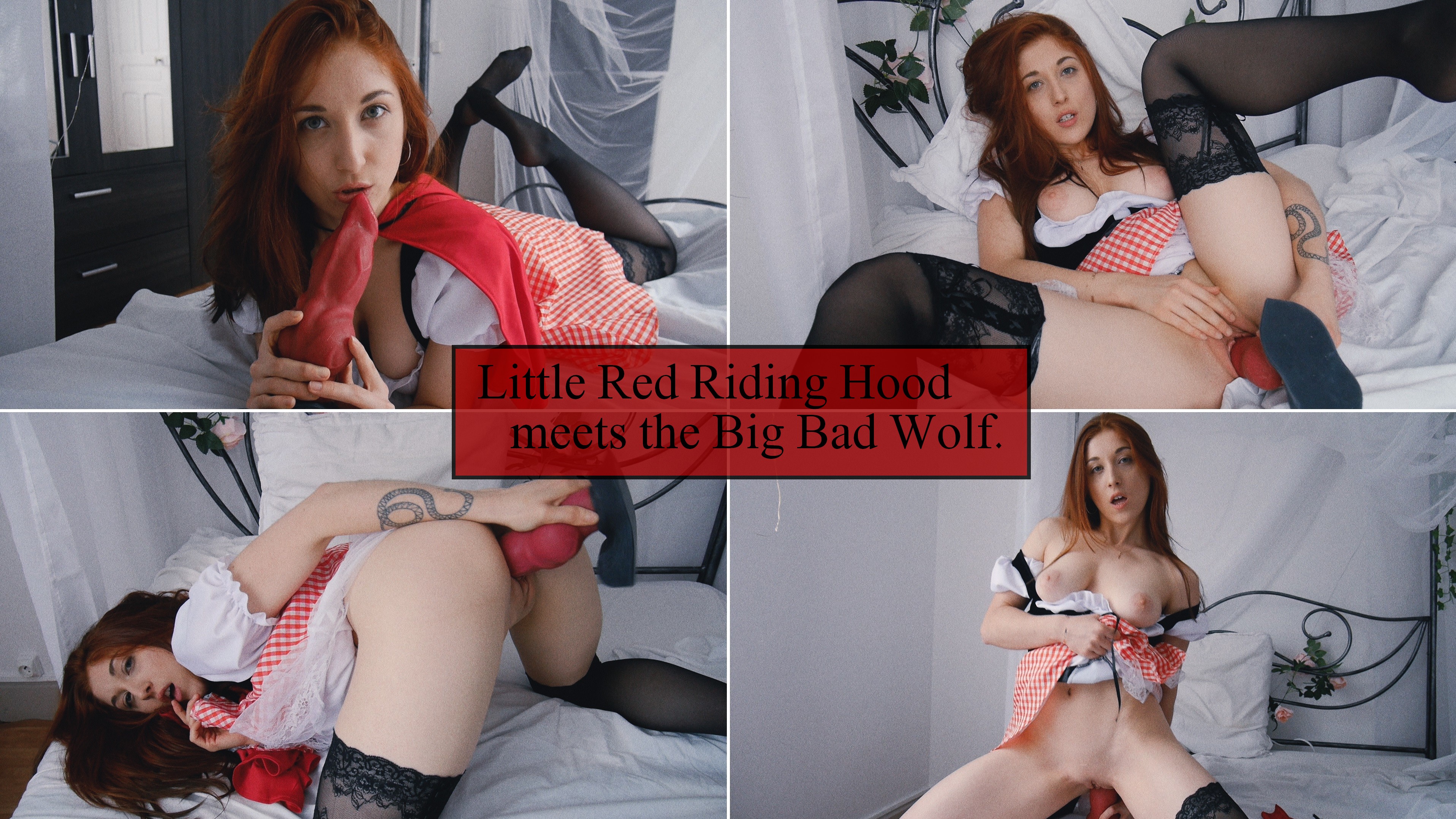 Little Red Riding Hood meets the Big Bad Wolf.
Who's afraid of the Big Bad Wolf ? Certainly not Little Red Riding Hood who once again walked across the woods to visit her grandma.
As goes in the tale, the Big Bad Wolf awaits in bed, as Little Red Riding Hood comes in after leaving a basket full of all things sweet on the table. But the "what big eyes you have" scene quickly takes a kinkier turn when she finds out Granny actually has the biggest wolf dick ever.
Poor and terrified Little Red Riding Hood has the mean wolf promise he will not hurt her as long as she does anything he wants, and then proceeds to take good care of him – reluctantly at first, and then with more liveliness. As a consequence the Big Bad Wolf gladly makes her his sexual prey, taking advantage of her fragile body until she bursts out in a huge climax for him.
I hope you guys will like my Little Red Riding Hood cosplay and Primal Hardwere werewolf toy – I think it's great that I've made this video my first release for Spooktober. The video contains many angles and positions (blowjob, doggy, riding, side close-up, and missionary), so you can be sure to see what you want to see. I really loved shooting this one, and even though the toy was REALLY big, I eventually get used to it and it felt simply amazing as you can see from my orgasm. I'm definitely still not afraid of the Big Bad Wolf!
Let's celebrate the first week of Spooktober! Not afraid of the Big Bad Wolf neither ? Then grab this vid now