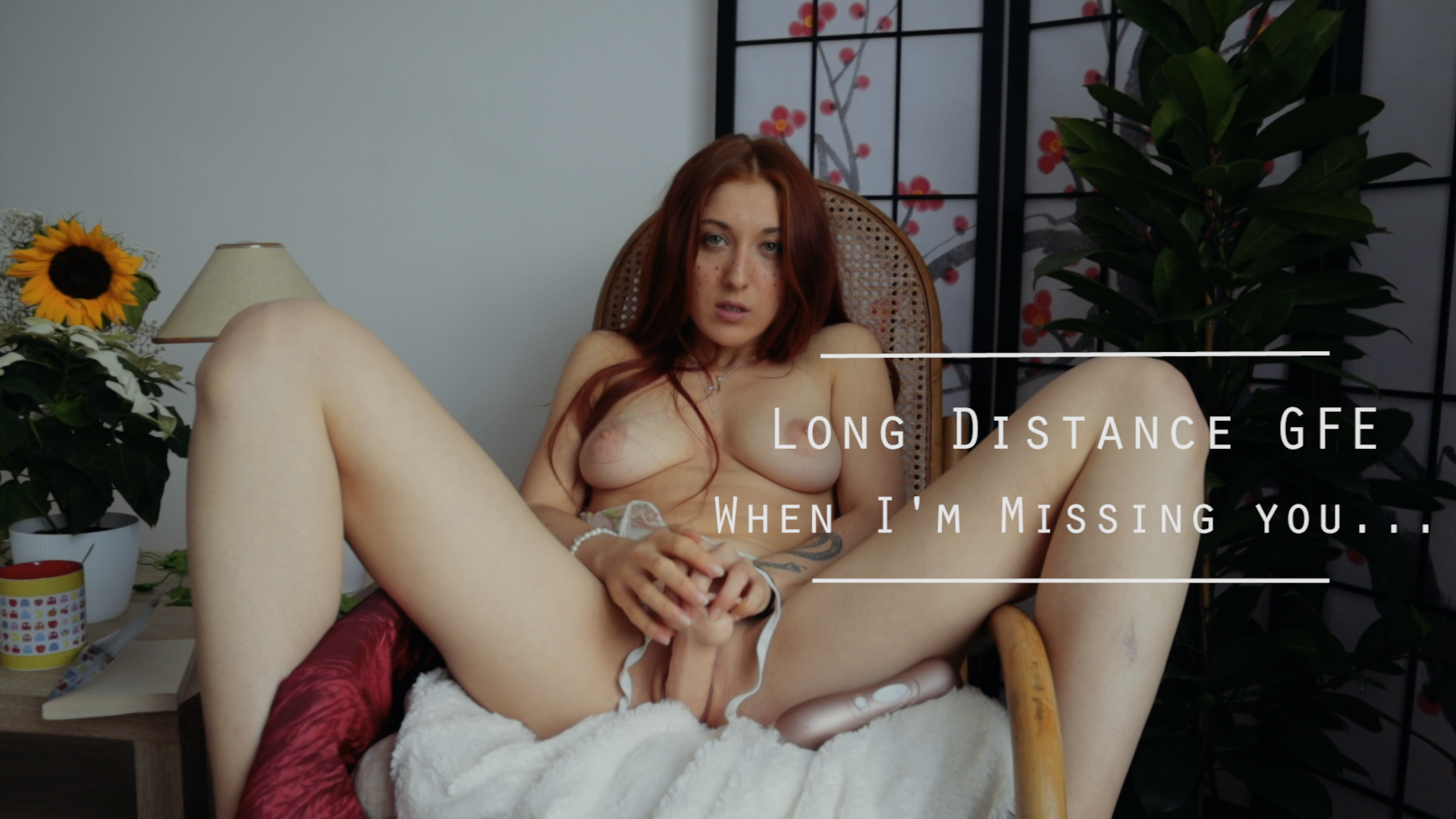 Long-distance GFE – When I'm thinking of you…
I'm missing you a lot, these days… Especially with fall, rain, and Sept/Oct depression coming back altogether.
I suppose now is the time to enjoy some hot fruity tea, gloomy books, and my cozy little nest, but it would be so much more enjoyable if you were here with me! So, as your long-distance girlfriend, I decided to send you a little video to show you a bit about my day and how it's going here in France; and maybe, who knows, maybe we could have some virtual fun?
You know I like the thrill of getting off in front of a camera, aware that you will watch me very soon and join me in a delayed but intense pleasure.
If you focus hard enough and use your imagination… you could think I'm right in front of you.
So, sit back, and watch my video – made with love, showing different angles, positions, and close-ups, with my favorite toys, in a self-centered climax race because I love being genuinely turned on for you, and sometimes I like to favor my pleasure over the performance.
Hope you will enjoy it, baby!
Thank you so much for your support! Let me help with the October blues – grab this vid now!