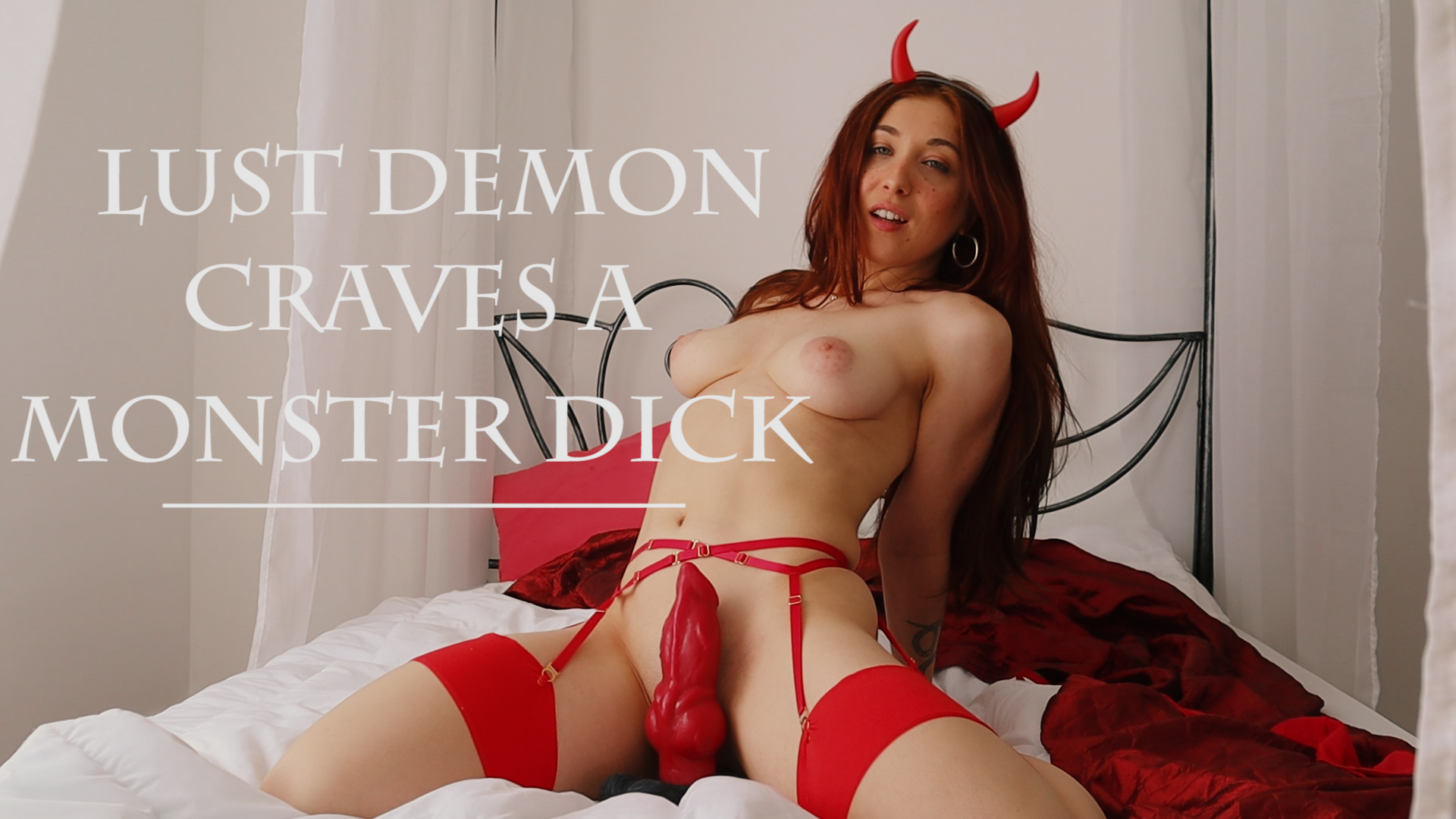 Lust demon craves a monster dick.
Hey angels – long time ! Today I'm back with content that's spicier than ever. All hell broke loose, and the devils are out.
I will be your cute little lust demon; a red succubus yearning for something big to satisfy her sexual desires.
Before your eyes, I play with my thick devil fellow, a werewolf-like creature with a deadly sex who's ready for a crazy showtime. Displaying various positions, I use and ride my toy until I can't handle it anymore and end up shaking from a huge orgasm. Horny, impatient, and craving to be filled, I finger myself, give a blowjob to my werewolf friend, and do a few ahegaos throughout the video.
This is a must-have for boys who are into solo-play with fantasy toys and hentaish girls ! xo
Hey there, boys, it's me, your demon! Grab my video now.