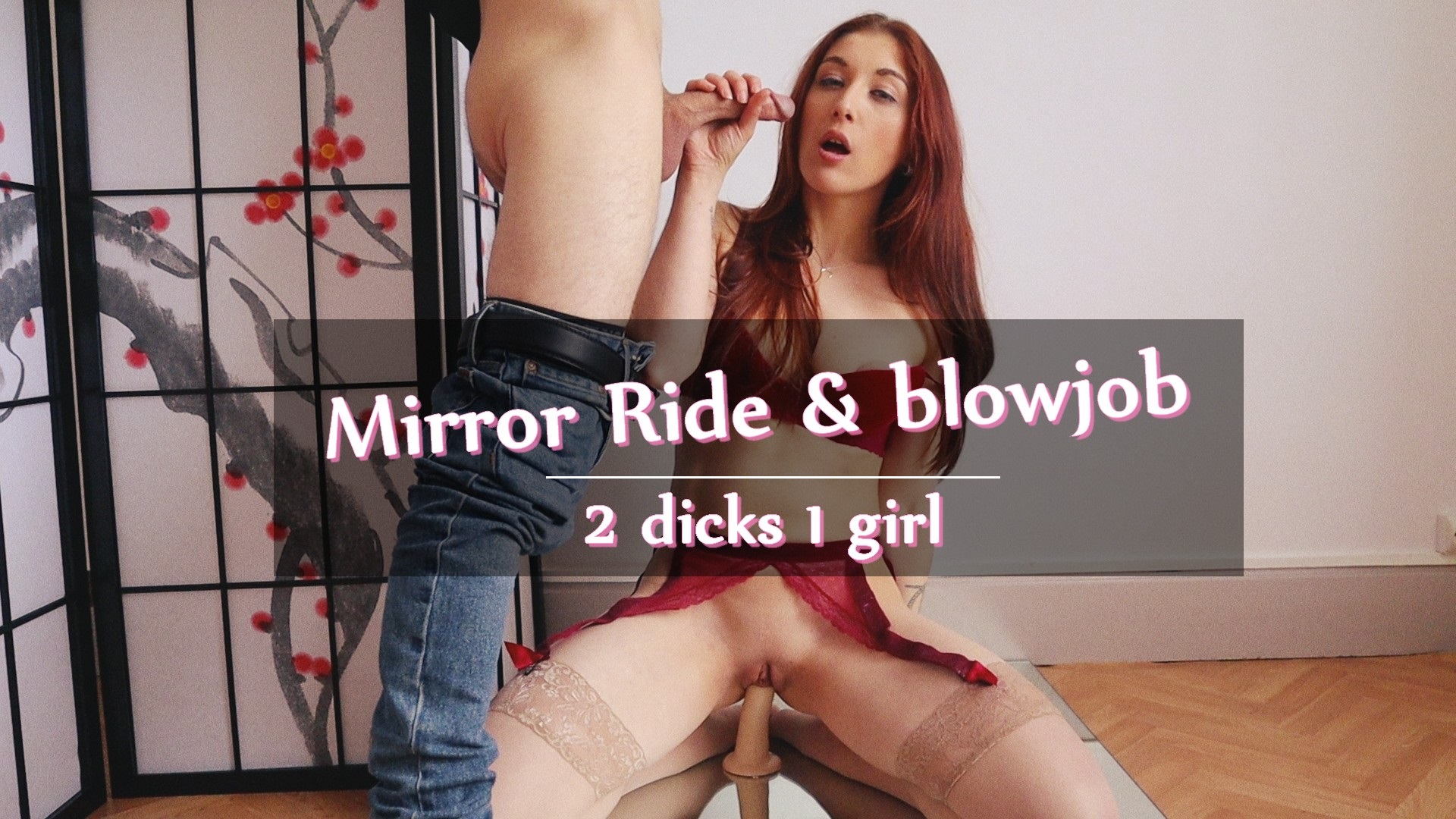 Mirror ride & blowjob – 2 dicks 1 girl.
I know how much you guys enjoyed my mirror ride videos – I really love doing them myself, and I feel like they're my hottest solo-female vids alongside the bad dragon cumplay ones. I get turned on just watching the toy slide inside me from different angles; but this time I wanted to add a new element to my video.
So I thought I would ask Kern to join the fun and double the pleasure! You can see it's not so easy handling two dicks; I was kinda torn between focusing on my own pleasure, and please Kern at the same time. I'm not good at multitasking but I think this video is great nonetheless!
I'm on my own in the first two parts so that you can appreciate my body and the mirror play at first – then then Kern steps in and I give him a blowjob until we cum together as I passionately ride my toy. Hope you like to see the best of both worlds – I personally loved it! it was an awesome experience!
Thank you so much for your support, sweetheart! Grab this vid now before it's too late!