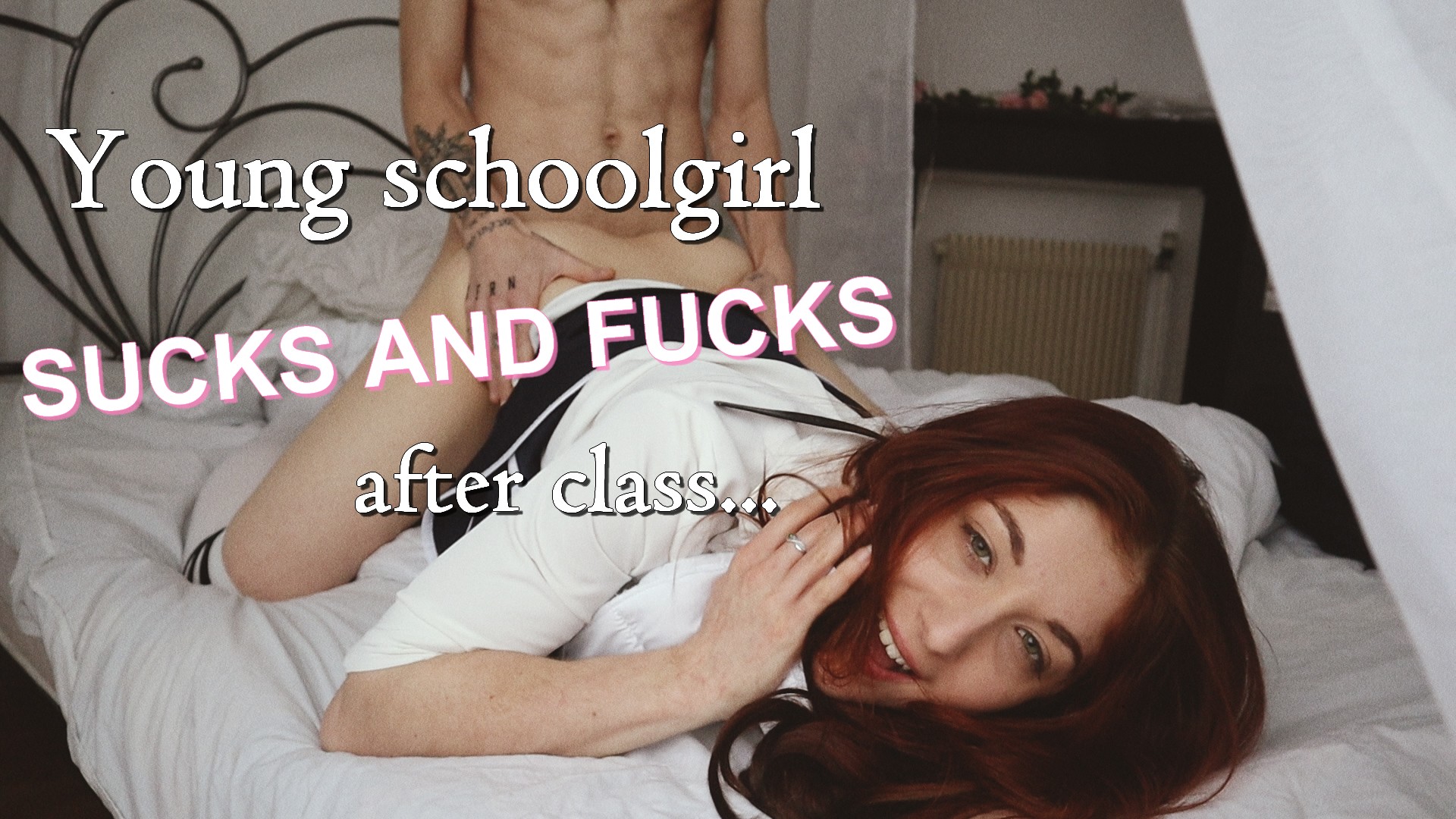 Naughty and young schoolgirl sucks and fucks after class.
School is boring – it is known. And why bother doing homework after class when you could have fun instead? Especially when your classmate is here to help!
Watch how Kern teases me – he plays with my nipples, I display my cute buttplug (did I seriously wear this thing to SCHOOL??), and then we go to bed to make things more concrete.
He eagerly rubs my yearning pussy, and then I give him a slow blowjob. The youth is not how it used to be, is it? Or maybe it's just that students rather have sex instead of being serious in school, after all.
After the blowjob, Kern fucks me doggy style – you can see both POV and then my face, until I burst into an intense climax, making me moan like you've never heard me moan before. And then it's my classmate's turn! – how could I leave him like that? As a reward, I open my shirt and let him cum on my belly; apparently it was very efficient given the amount of sperm he left on my abs.
I hope you will enjoy this video! We tried to follow your advice by shooting under a better light and showing more of my face. We will try the missionary position next time! We had a lot of fun shooting this one and both exploded into intense climax. Needless to say it was IMPOSSIBLE to work after being done with this vid. Screw doing the homework…
Oops! Looks like we're late to the next class. Grab this vid now and let's go back to school together!