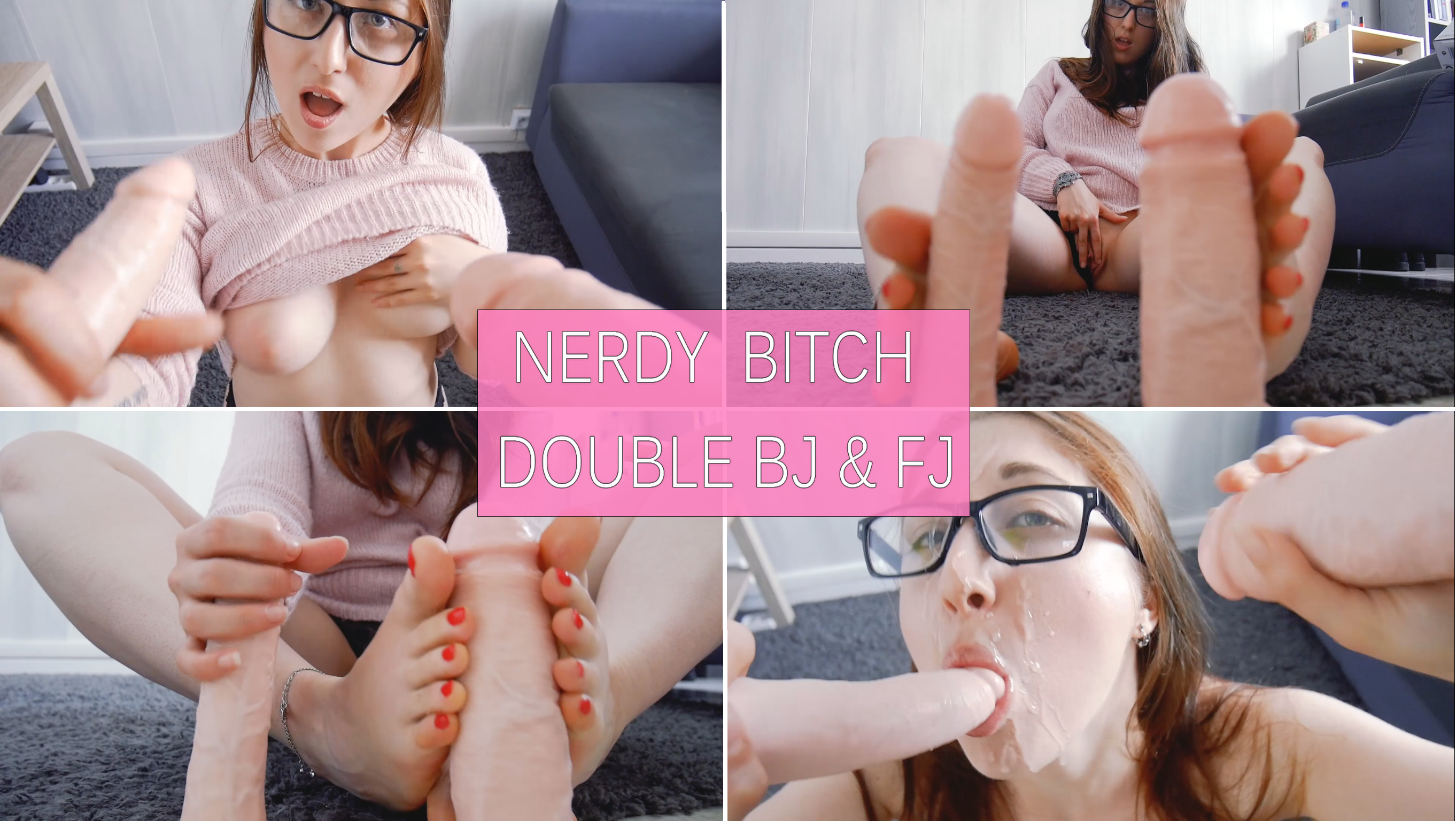 Nerdy bitch gives double BJ and FJ.
"Threesome", this is probably one of the most widespread fantasy; the thrill of sharing love with two different people has subsequently crossed our minds several times. Everybody knows it – 3 is a magic number, sharing is caring. Of course, you told one of your friends about this all, and he definitely agreed. From this moment, the two of you fancied over an imaginary girl that would serve two cocks at the same time; but who would play this part ? As you were searching for that one piece of dream, you eventually met a shy and introvert teen, the boring bookworm type, who would never dare say "fuck me" aloud and look at a penis without blushing. Or so you thought. As you spoke, she ended up showing some kind of strange interest, and you all arranged a sexual rendez-vous to fulfill your fantasy. Even though she looks insecure, you will quickly witness how much of a thirsty and lustful whore she can be.
As promised, here is my double blowjob and footjob video ! I think the title describes the content pretty well – a shy girl takes care of two cocks until one of them eventually cums on her glasses. If you have a slight foot fetish and love cumshots, this video is for you. You can identify to any of the two protagonists depending on the ending that suits your desires most. I've worked pretty well on lights and colors, and the cumshot part is one of the hottest I've ever done. I love playing with the insecure / thotty dichotomy because I relate pretty much to this role irl – I hope you will like it too ! Have fun.
Trish.