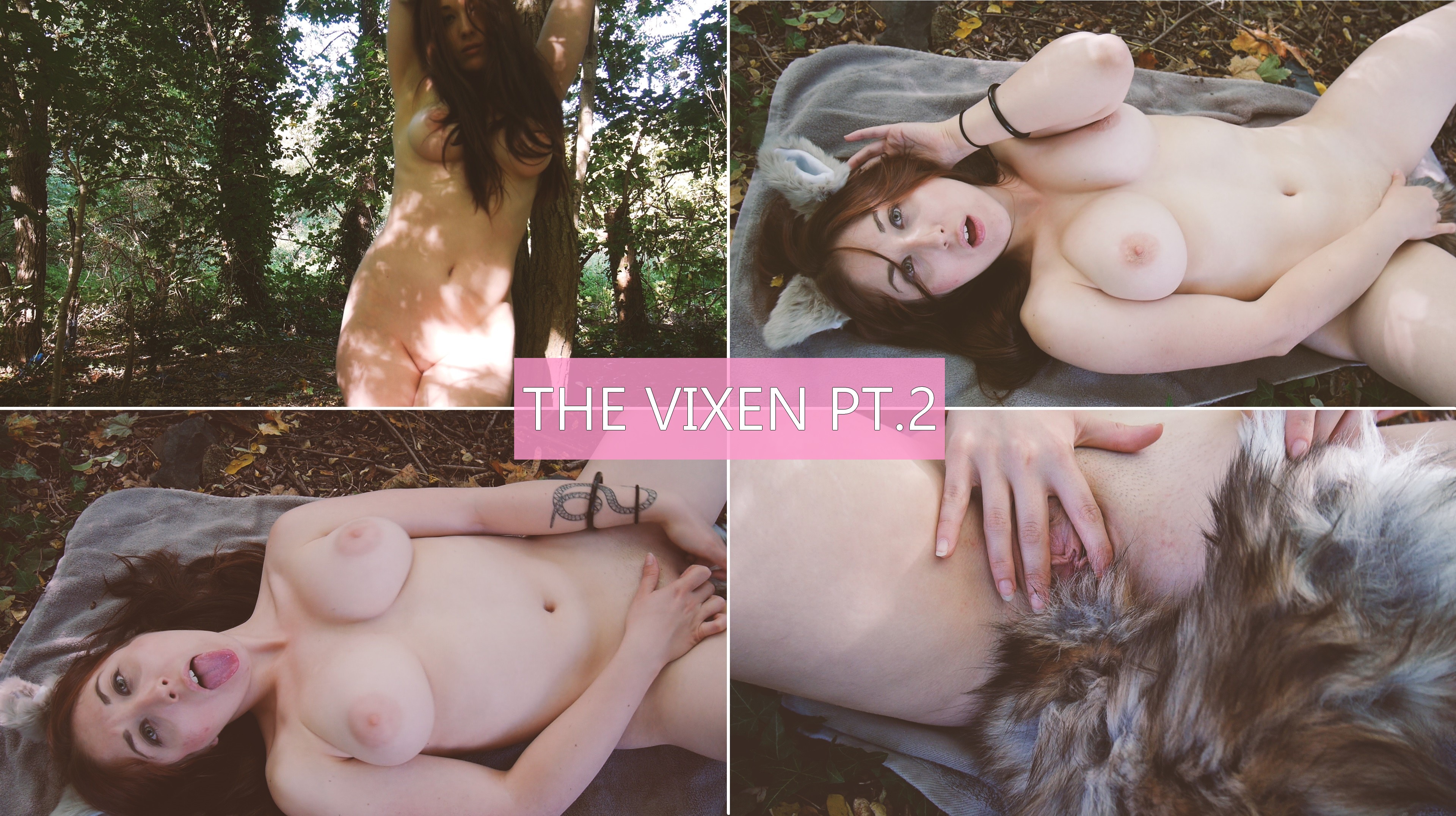 OUTDOOR FOX RP – The Vixen pt.2
On a sunny and warm October day, you packed your bag and went for a walk in the forest. Nature looked so beautiful on that Tuesday ! It was all white sunshine, and shades of green and orange in the trees. The forest was as calm as ever, until you met the Vixen again. She laid on the dank ground, looking in your eyes, and got off for you.
The title says it all, this video is pretty similar to my first Vixen video, except I went for pure solo-female action instead of using my toy for POV scenes. I wanted to convey a personal, intimate, and erotic feeling; it's like you're just standing in front of me, and watching me enjoying myself just for the sake of it – believe it or not, but I think it makes the whole thing more intense in comparison to my first video. I've had a sweet and long-lasting orgasm, and tried to enjoy smells and sights of the forest all the while. I reckon there is something pretty relaxing in parallel to the intensity of my masturbating. It includes a videoclip in the beginning, and a close-up scene in the middle of my masturbation session. (Song used in the video and preview: Whitelight – Lofi ; only heard at the beginning of the video !)
Get it on Pornhub ! Get it on Manyvids !