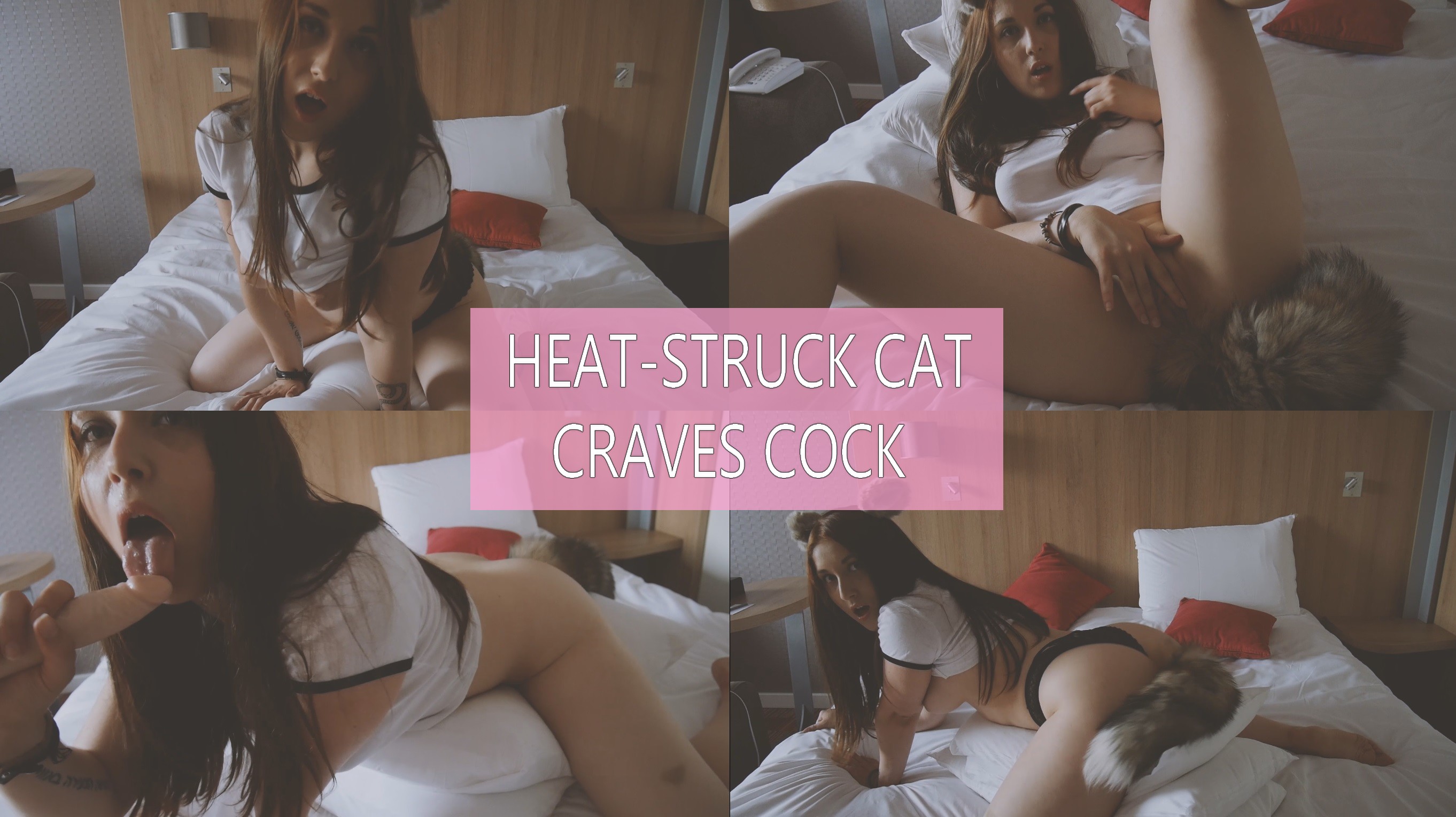 PILLOW HUMPING – Heat-struck cat.
Hello guys, here is my first pillow humping video ! It is my first time trying something like this so I hope you will like it. It was made during the heat-wave, so please pardon the sweat, dark circles (I barely ever rest when it's that hot) and poor make-up. The video is a bit simple, but there is a certain appeal to it – I am more comfortable with softcore video, and doing this one really turned me on.
You may figure a hot summer afternoon, and a lustful catgirl suddenly humping stuff right in front of you so you can notice how horny she is. She's moving her pale hips and showing her pussy with a mischievous longing, craving for your cock and attention. You're quietly watching, probably masturbating as she gets more and more excited, and with sweat dripping from her pink cheeks. You can see in her eyes that the only thing she's craving at this moment is your big cock; she's looking fertile, tongue out, ready to welcome you between her thick thighs, but you want to let her hump the pillows first. Only after spreading her legs in submission, you give in and let her suck your cock before fucking her until orgasm.
Remember to stay hydrated kiddos ! I'll help you deal with the heat with a special promotion: get this vid for $14.95 instead of $19.94
Get it on Pornhub ! Get it on Manyvids !