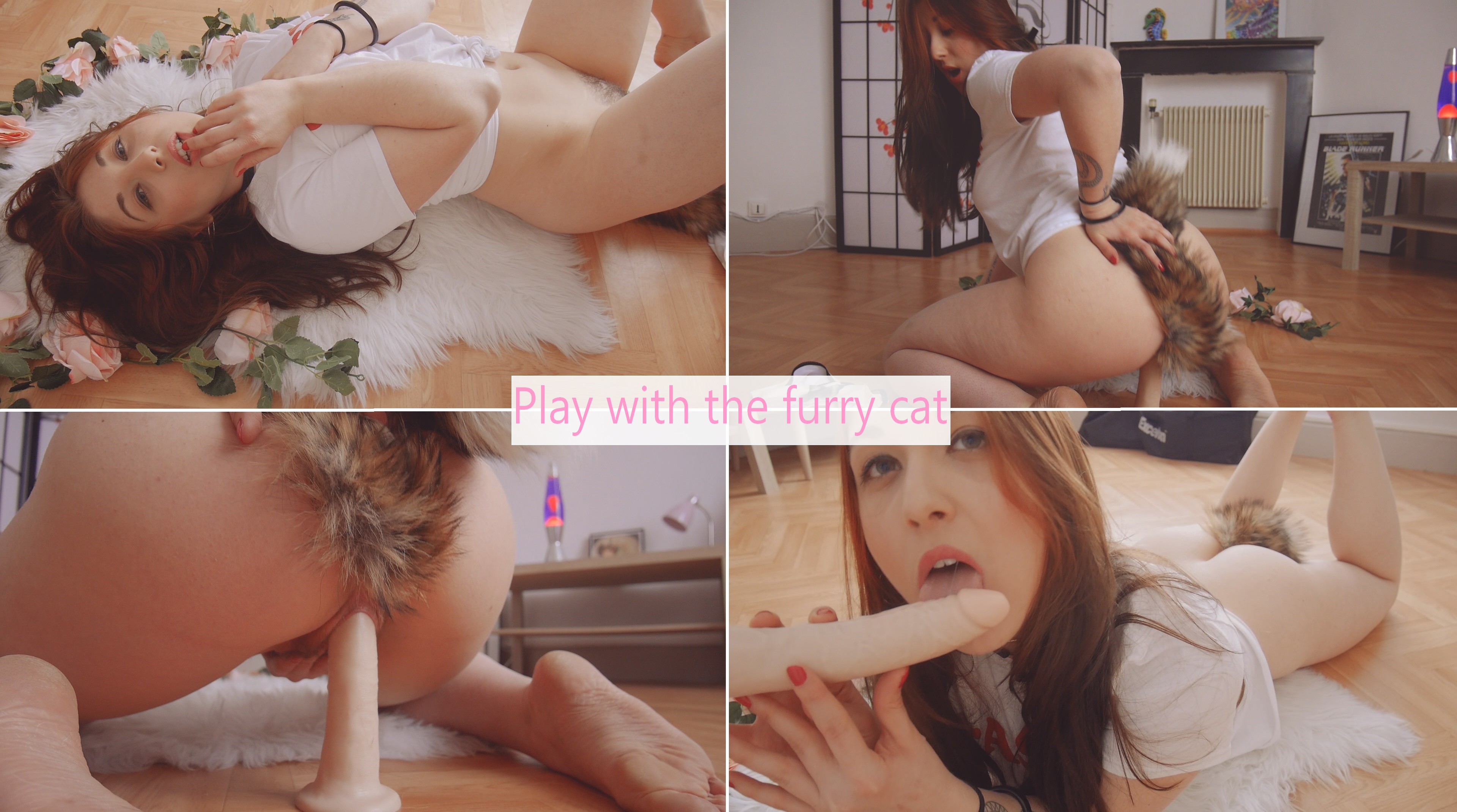 Your little baby cat wants to have some fun, and she sure knows how to let you know. She shows off laying languidly on her furry carpet and pink roses, displaying her pretty little bush, and then starts pleasing herself with her glass toy, urging you to jerk off for her. You ask her to come one first time – an order to which she gladly and quickly compels. She then proceeds to give you a sloppy blowjob until you just can't take it any longer and make her bounce on your craving cock. A second climax concludes your kinky game – satisfied and exhausted, she thanks you for what you gave her.
This is my first video in weeks, and also the first vid I've ever shot in my new home ! I can't tell how happy and proud I am; I hope you will like it because I sure took a lot of pleasure in getting back to work. This one includes a music videoclip in the beginning, and various categories such as JoE, a bit of daddy talk, close-ups, hairy pussy, dildo play, sloppy blowjob, and dildo fuck/ride. Please remember to leave a review if you enjoyed my content. Have fun. ♥♥
Get it on Pornhub ! Get it on Manyvids !