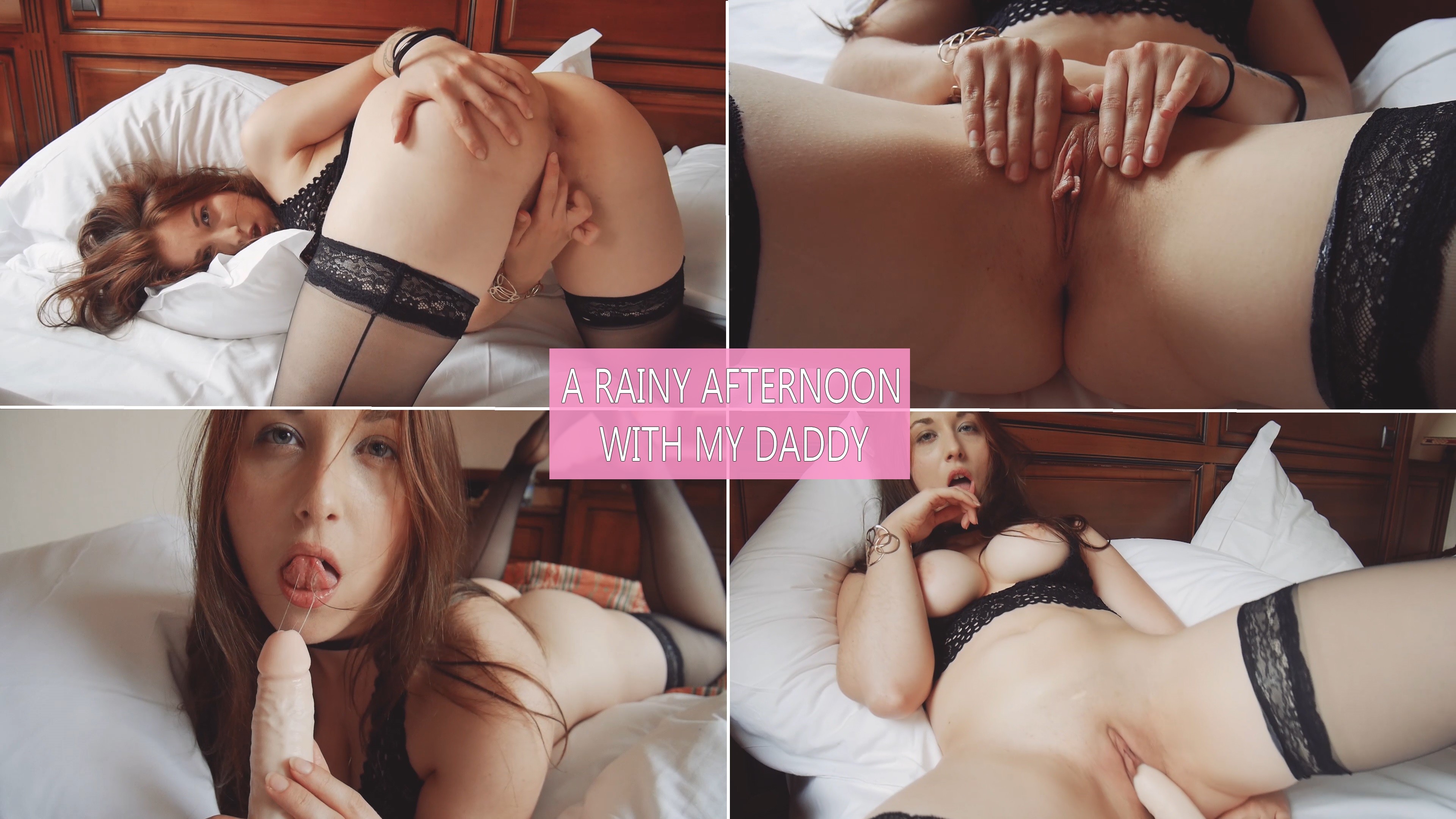 Rainy Afternoon with my Daddy.
It was a grey and rainy cold afternoon, and you and your babygirl were just chilling in the hotel room, enjoying those fleeting moments together. Both joyful and nonchalant, dressed in fine lingerie, she danced and fluttered for you, acting all sugar and spice like a lazy cat. Good girls know how to please their daddy – therefore she offered the two of you have fun together…
This video focuses on POV action with close-up pussy plays, doggy-style masturbation, dildo riding, blowjob, and a big orgasm by the end of the video. It also contains is a ~2min cute and erotic music introduction (I highly suggest seeing this because it's one of the coolest I've ever made). The angles and lighting are all pretty good, and I'm extremely proud of the result. The scenery also helped a lot. It is pretty similar to my "BBC GFE – Morning Love" video, except I've added some dialogue and a "daddy X babygirl" dimension to the script. Hope you will like it !
Let's have some fun together, daddy !
Get it on Pornhub ! Get it on Manyvids !