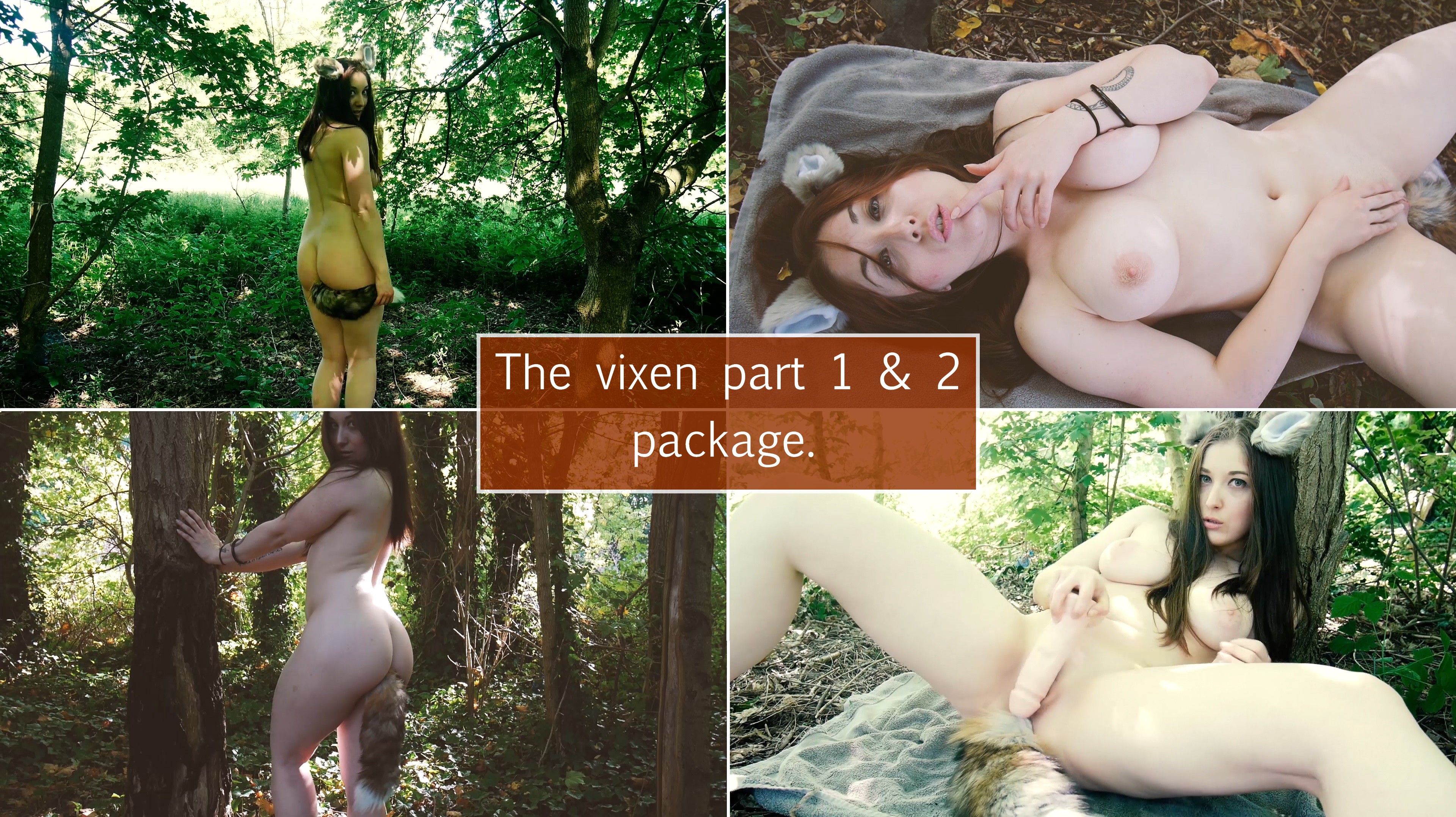 (Re)Discover The Vixen pt. 1 & 2.
Today is the first day of fall !
I will definitely miss the hot and sunny days but I also have a thing for cozy afternoons spent drinking tea under a blanket and with a book.
Now that I live in a bigger city, it's hard to find outdoors spots for my videos; and surprisingly enough I looked back at Vixen videos with some kind of nostalgia not even an hour ago.
I think these two really convey the warm, cute and cozy feeling you can get while transitioning from summer to fall. I remember I had so much fun doing them, especially when shooting the nature close-ups and walking with pheasants.
Maybe you could imagine yourself in the forest, away from the path, and there you will find a little vixen! Follow her and see what happens in these two solo-masturbation video. ♥
Get "OUTDOOR FOX RP – THE VIXEN PT.2" !