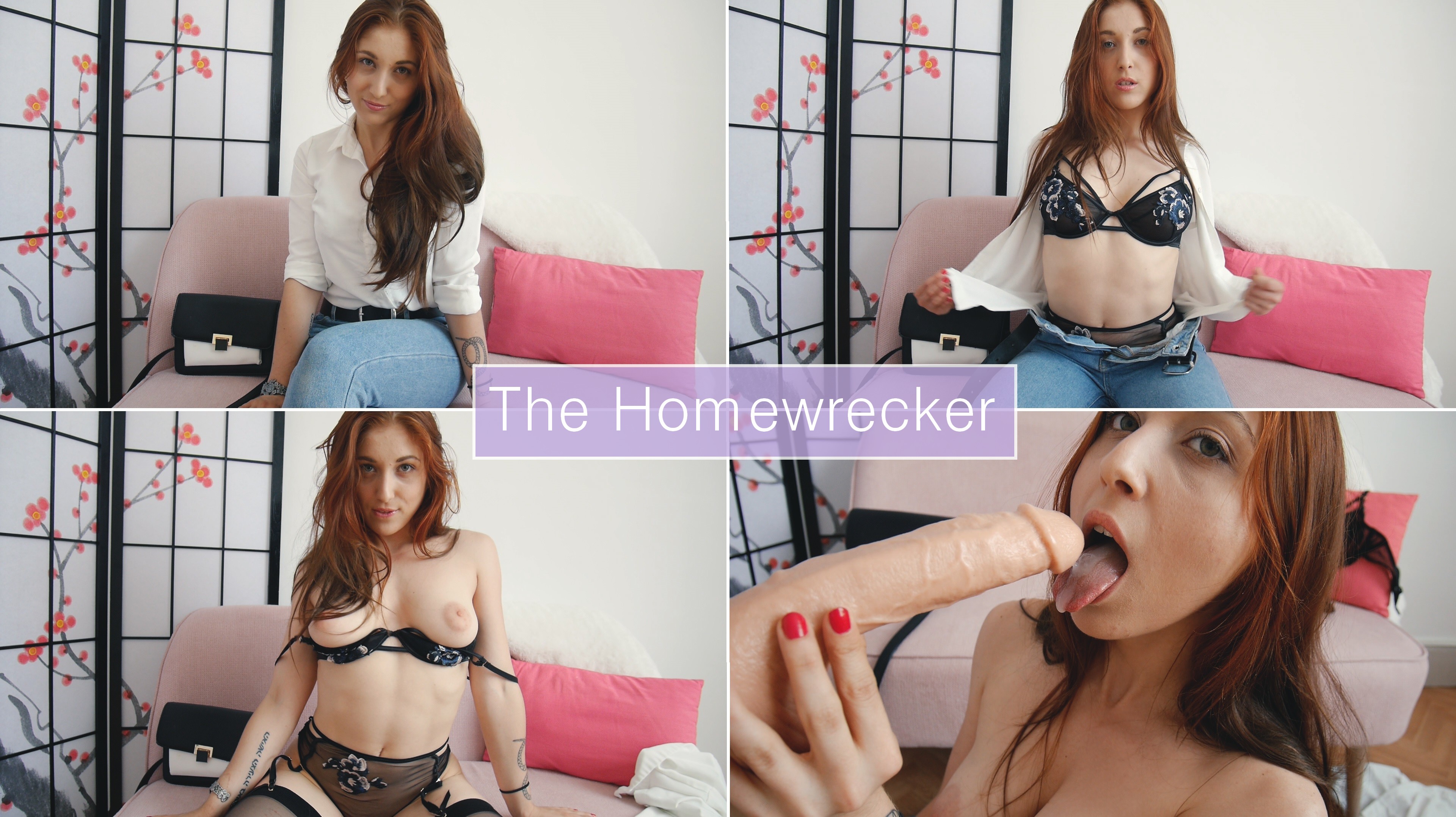 ROLEPLAY JOI – The Homewrecker.
Your wife is still busy at work and her friend and colleague came to take back the handbag she forgot at your place 2 days ago; there is something about this girl that makes uncomfortable, probably because of how attractive you think she is – so attractive she could be dangerous in a way or another. And indeed, after a few minutes she confesses how bad she loves seducing married men. She wants you to jerk off for her, it's just the thrill of knowing someone taken likes her better, it pleases the ego, justifies the sass, nourishes the pride. Stop thinking about your wife, and relax ! You don't need to cheat on her to enjoy yourself with someone else… at least, not yet ! 😉
Here is a cool JOI I've based around a (very soft) homewrecker roleplay; no femdom, and just the right amount of guilt, I undress for you and talk about your wife, compare myself to her, etc… until I ask you to cum in my mouth. Hope you will like it !
Your wife will never know !
Get it on Pornhub ! Get it on Manyvids ! Get it on IndieBill !