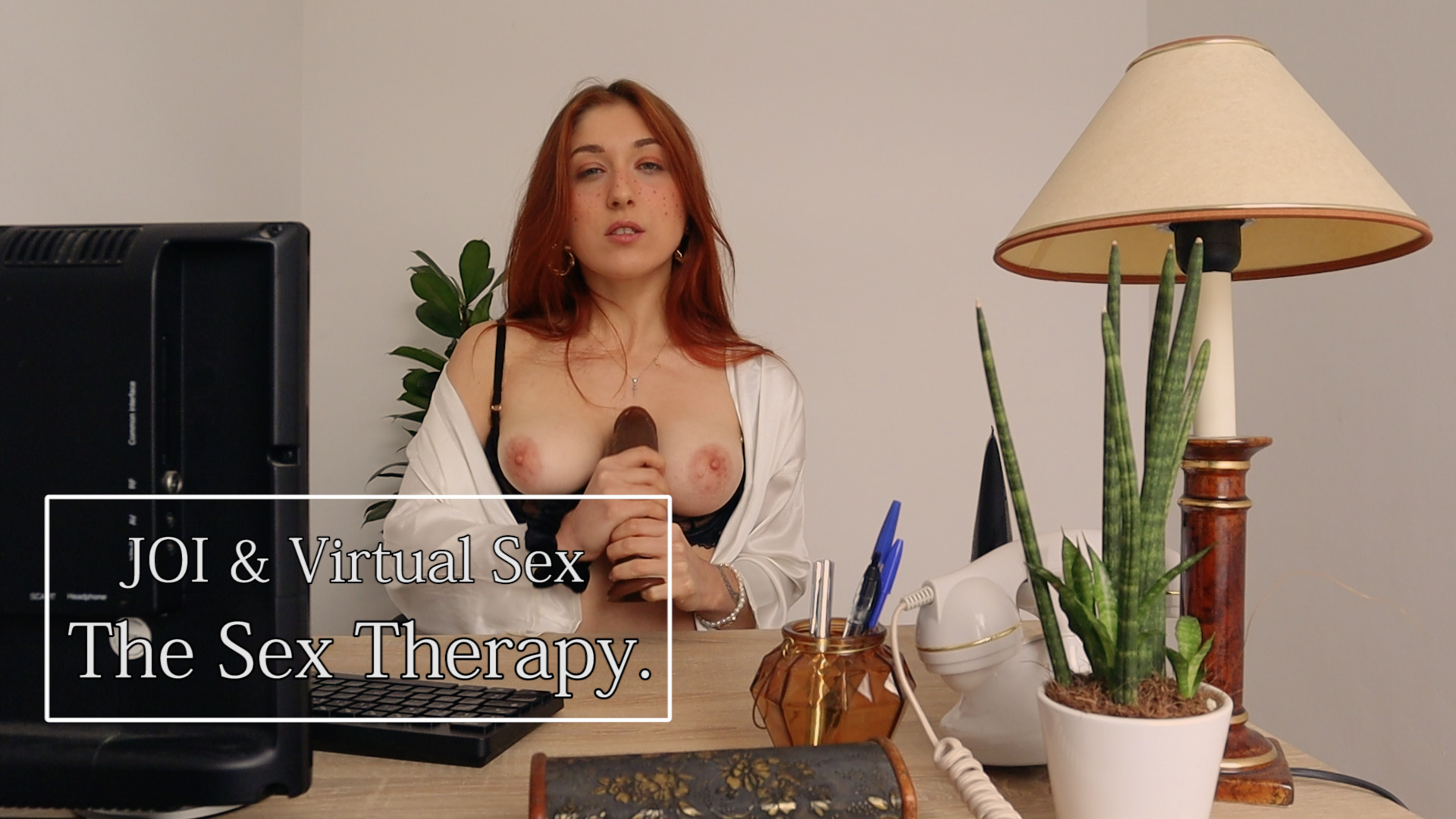 ROLEPLAY JOI + VIRTUAL SEX – The Sex Therapy.
Your favorite therapist is back! Long time no see.
I know this is one of my most popular roleplay so it was about time I brought her back for your pleasure.
Miss Collins has moved into a new office and constantly heals new patients – her therapy is becoming more and more famous!
Maybe you have already heard of it, or maybe not, but anyway you know her therapy is what you need right now.
Once the much awaited appointment begins, she welcomes you with a professional gentleness and benevolence that immediately makes you feel at ease.
She explains what the therapy consists of and proceeds to relax you, guiding you through breathing exercises and short meditation.
Once you're completely comfortable she instructs you with a toy, watching your desire and pleasure rise and fall under her gentle orders.
She undresses and finally admits that she wants to push the therapy further and has you fuck her on her desk. But remember! you need to wait until the end of her countdown before you can come inside her…
This video contains a relaxing ASMR part, JOI, and virtual sex. No explicit nudity involved is shown during the virtual sex part for better immersion.
Make your appointment now ! Dr. Collins will sure know how to take care of you and make you feel better.
The offer will end in 17 hours 54 minutes 33 seconds