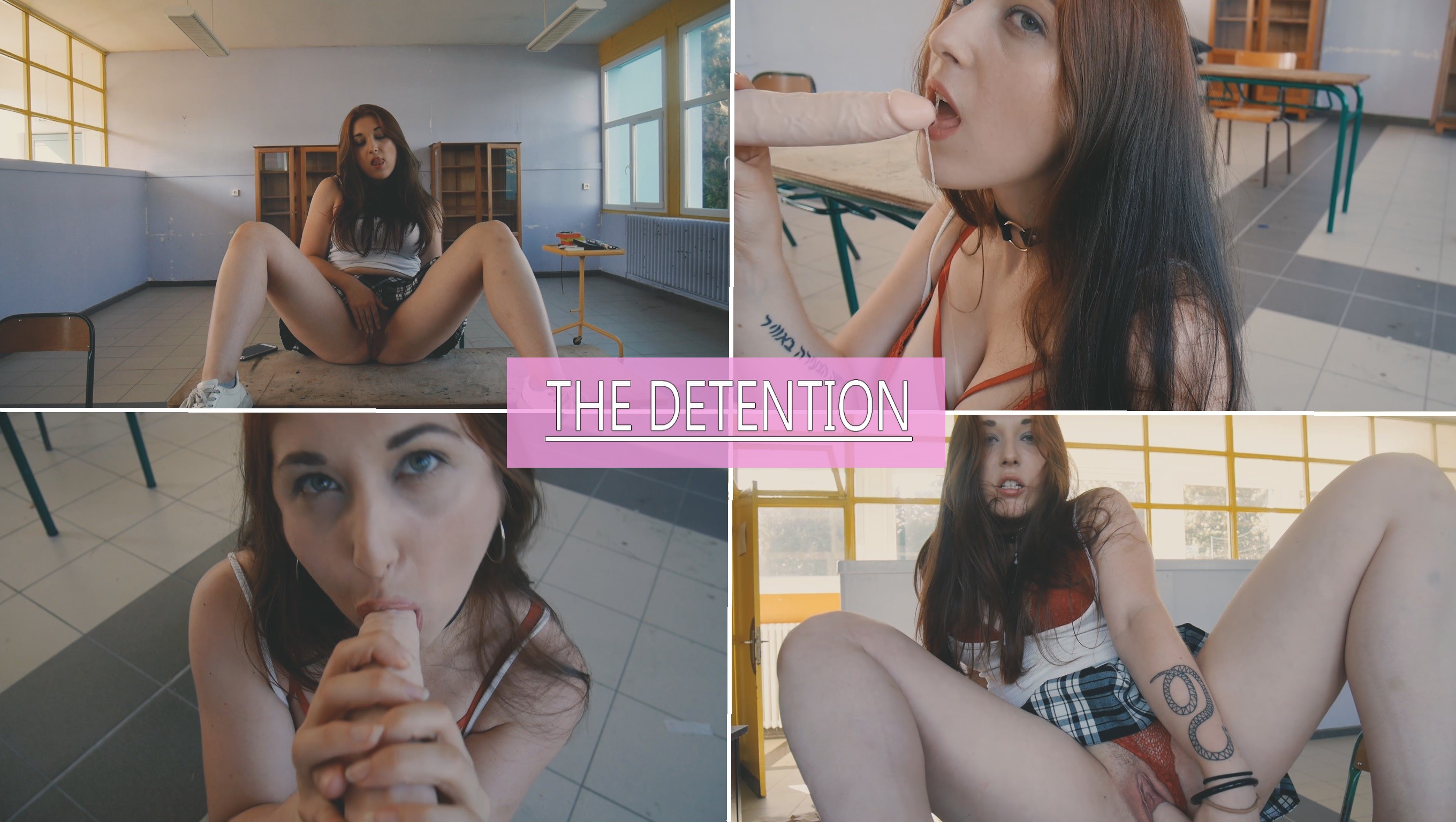 SCHOOLGIRL RP – The Detention.
Guess what ? I've managed to go back in my abandoned school – and of course, i just couldn't miss the opportunity to make another schoolgirl x teacher video ! Please, enjoy it ! 🙂 /// Your misbehaving student is getting bored during her probably well-deserved detention and tries to distract you from all the work you need to do while you're watching on her. The little brat knows damn well you have a thing for her, and suddenly teases you with her pussy, on the table right in front of you, just so she can get the attention she was seeking in the first place. How could you even resist ? She then gives you a sloppy blowjob, until you get to fuck her and give her the biggest orgasm ever…
The video focuses mainly on the blowjob scene, there are also a few pussy close-ups – I hope it is messy enough for you; I love being a nasty babygirl ! I tried my best to make a good-looking video but had to hurry because of the spooky noises I heard in the corridors. The only thing I dislike about the vid is the light changings because of the big windows all around and clouds. Otherwise, I think you will love it, especially if you're into Lolita plays. Have fun !
Come and have fun with your bratty babygirl, and get this vid for $14.96 instead of $19.94
Get it on Pornhub ! Get it on Manyvids !