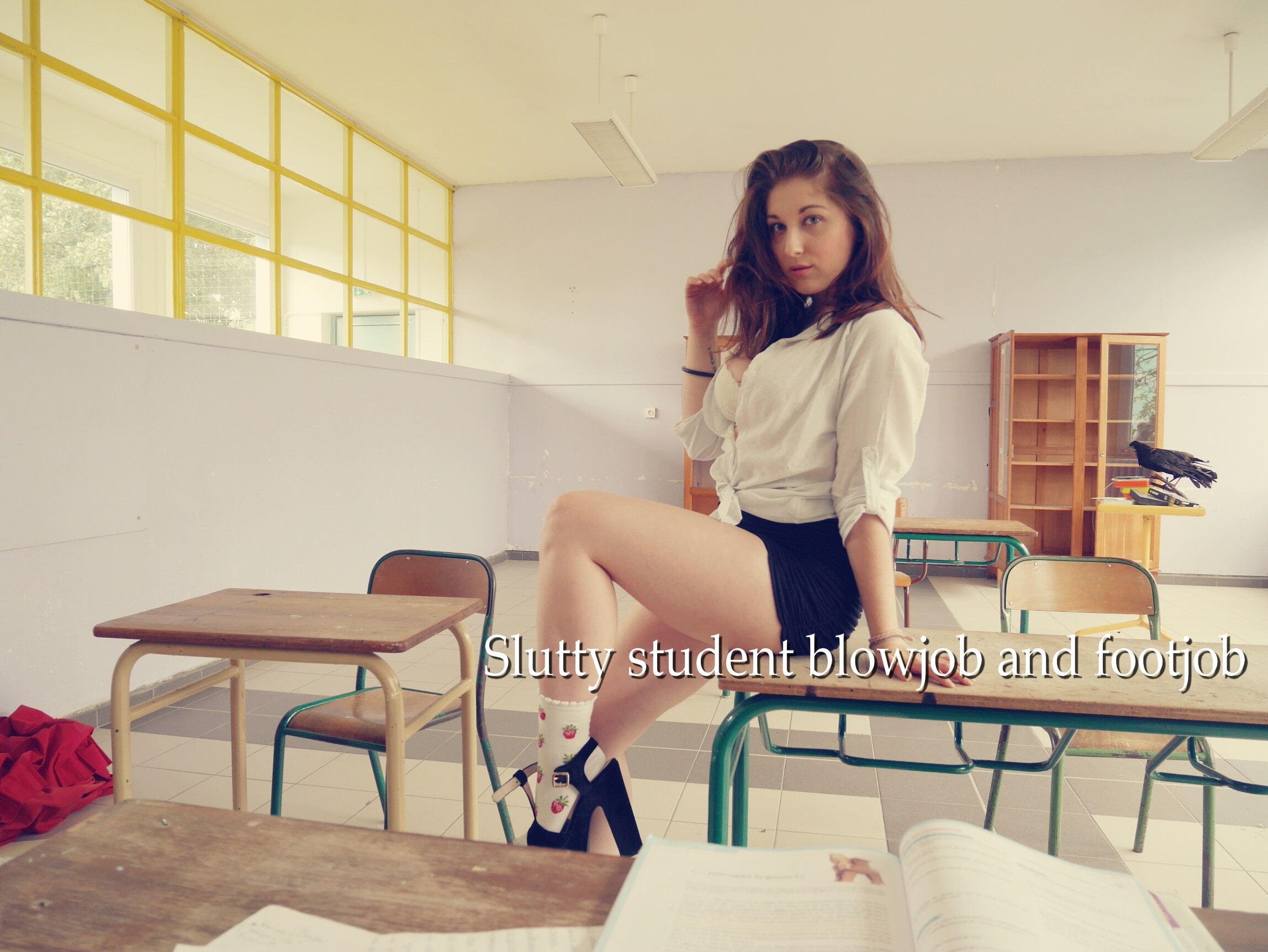 Slutty student blowjob and footjob.
I like being Miss Collins, but i like being a little student all the more ! It is actually one of my fantasy to be a pupil and get to fuck my hot teacher in class. So I guess I tried to turn this into some kind of "reality". Here I'm just a very quiet and polite pupil, dissatisfied with my mark, so I'm kindly asking you to round it so I can pass the year… you know desperate students would do anything to get their degree, and you know I can go from nice little cat to bitchy brat in no time. Yeah… you definitely can see where this is going… 😉
This video is around 4:30 blowjob, and 6:00 footjob, because I wanted to make it super kinky ! I'm very glad about how I've managed to make the POV good-looking – this vid was fun to make and really it's one of those I'm the most proud of. Hope you will like it. <3
– Trish.