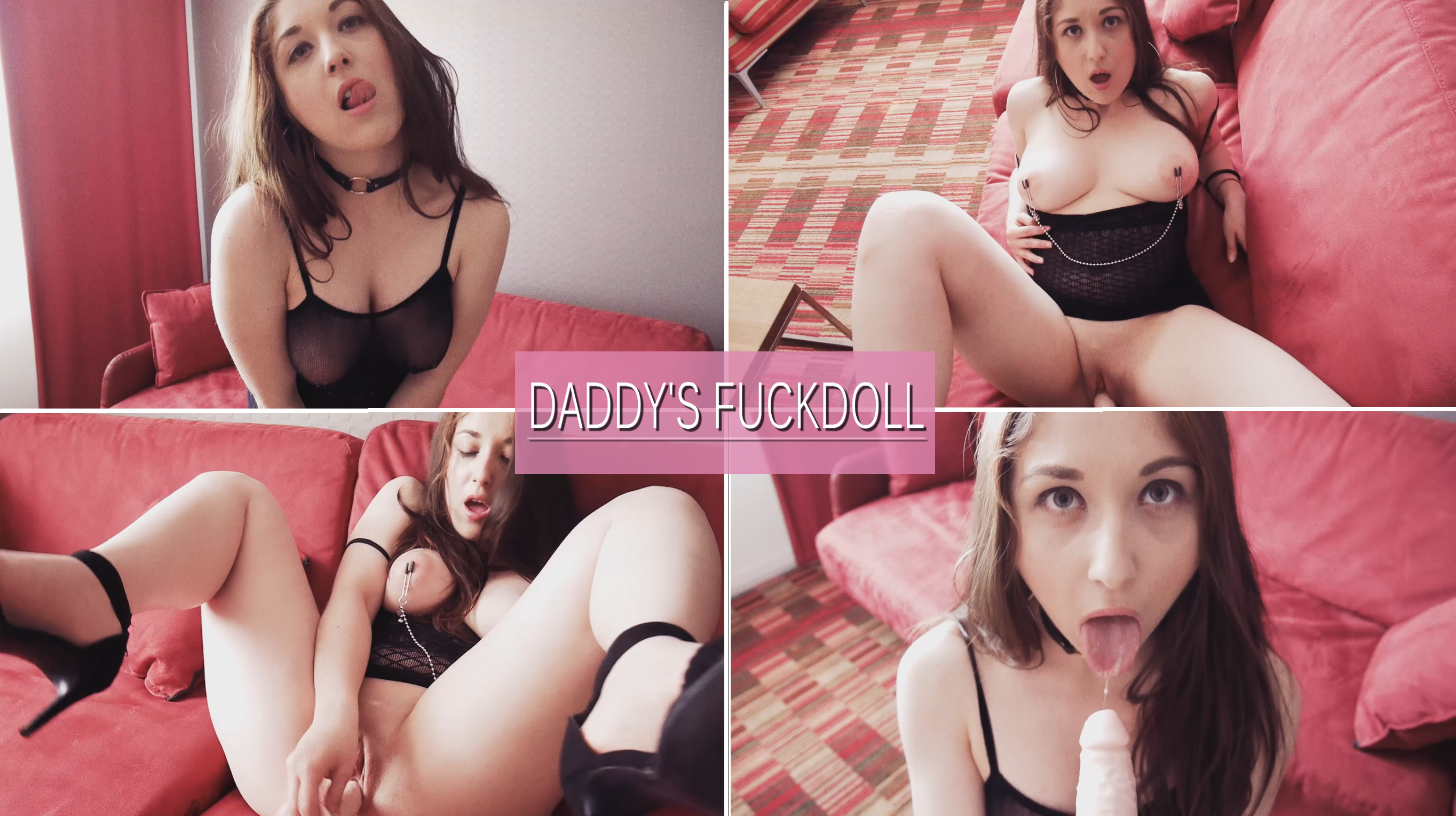 SOFT BDSM – Daddy's Fuckdoll.
Hey Daddy, I'm glad you're finally back home after a long day out ! I couldn't wait for you to cross the door and make me your little slut again. I've even put my fishnet dress, leather choker, and nipple clamps, just for you, because I know how much you love my submissive whore attire. Don't worry, I was nice while you were absent, and I still am ! Please, let me take care of your big cock – let me serve it until you cum. I'll give you a blowjob and beg you to fuck me good and mean. I'll ask you to choke me, spank me, spit on my face, and call me your fuckdoll. My only purpose is to make you feel good, and I'm thankful I get to enjoy a good ride with you every now and then. Being your dirty hungry whore is so much fun !
As you may have guessed, this video is a soft BDSM POV roleplay. The video includes dirty talk, blowjob, masturbation and all the likes, but keep in mind it's all pretty soft (this was my first attempt and it's always kinda complicated to go sub when you're alone and exhausted). I'm still satisfied with the result though, since I do love being a sub, and the set-up was beautiful. I also added grain to the vid because I wanted to give it a cinematographic aesthetic. I hope you guys will like it !
Trish.