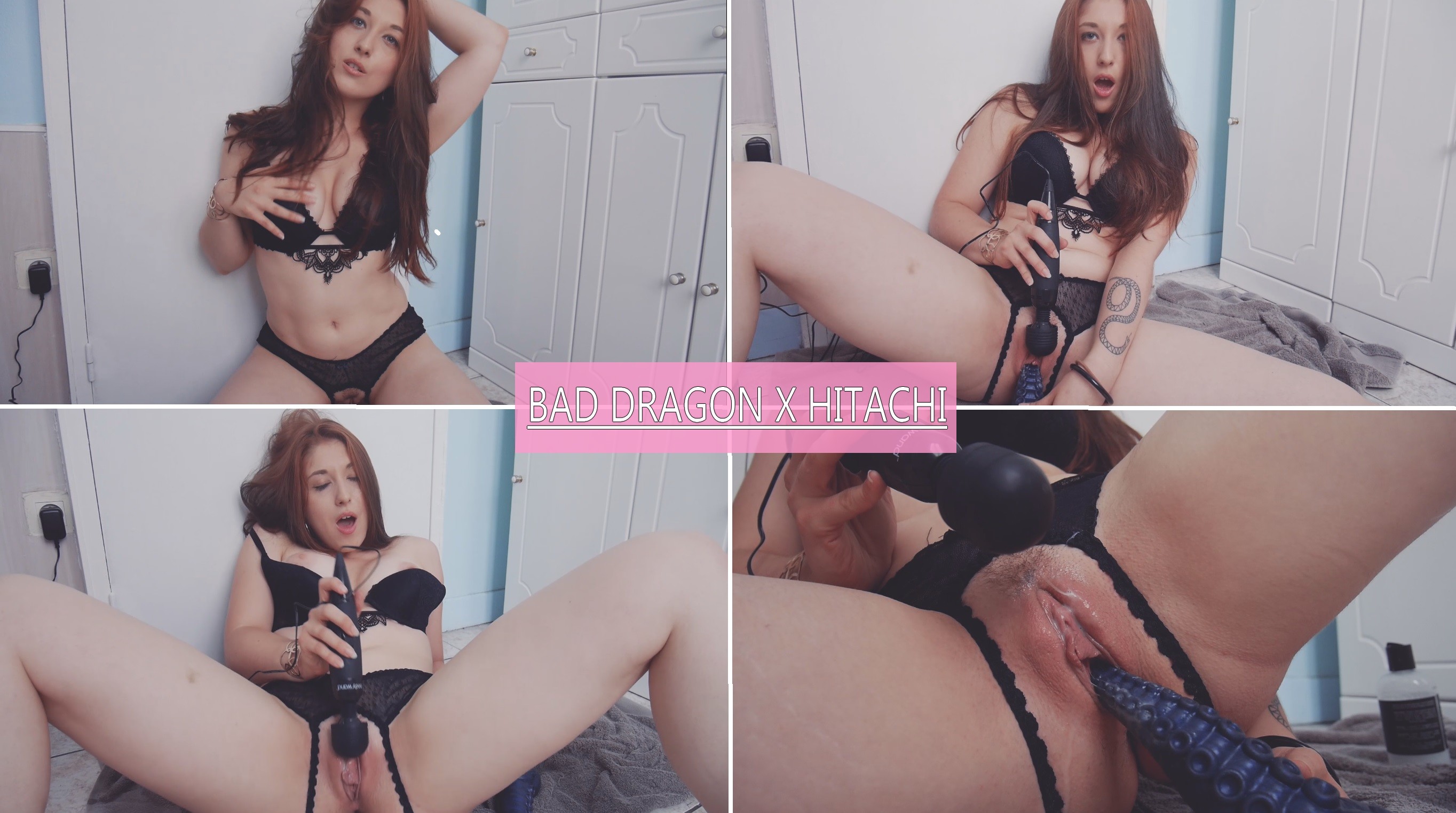 SOLO FEMALE – Bad Dragon X Hitachi.
I was told "Bad Dragon X Hitachi" sounds like the title of some random cold-war era movie, and really now I can't help imagining the skyscrapers and blue sea in the horizon as a theatre for the epic battle between a giant blue tentacle and a Japanese vibrating robot. Of course I've had a lot of fun making this video; there is no script and no talking, but I just wanted to genuinely enjoy myself so I figured out I would select my two favorite toy and let them fight to know which one would eventually earn my orgasm. I fell in love with my Hitachi the second I've tried it, and the Ika toy gives me awesome vaginal stimulation as well; I've had one of my most intense climax on camera, just for you and I hope you will like it as much as I did ! 
Have fun !
Get it on Pornhub ! Get it on Manyvids !