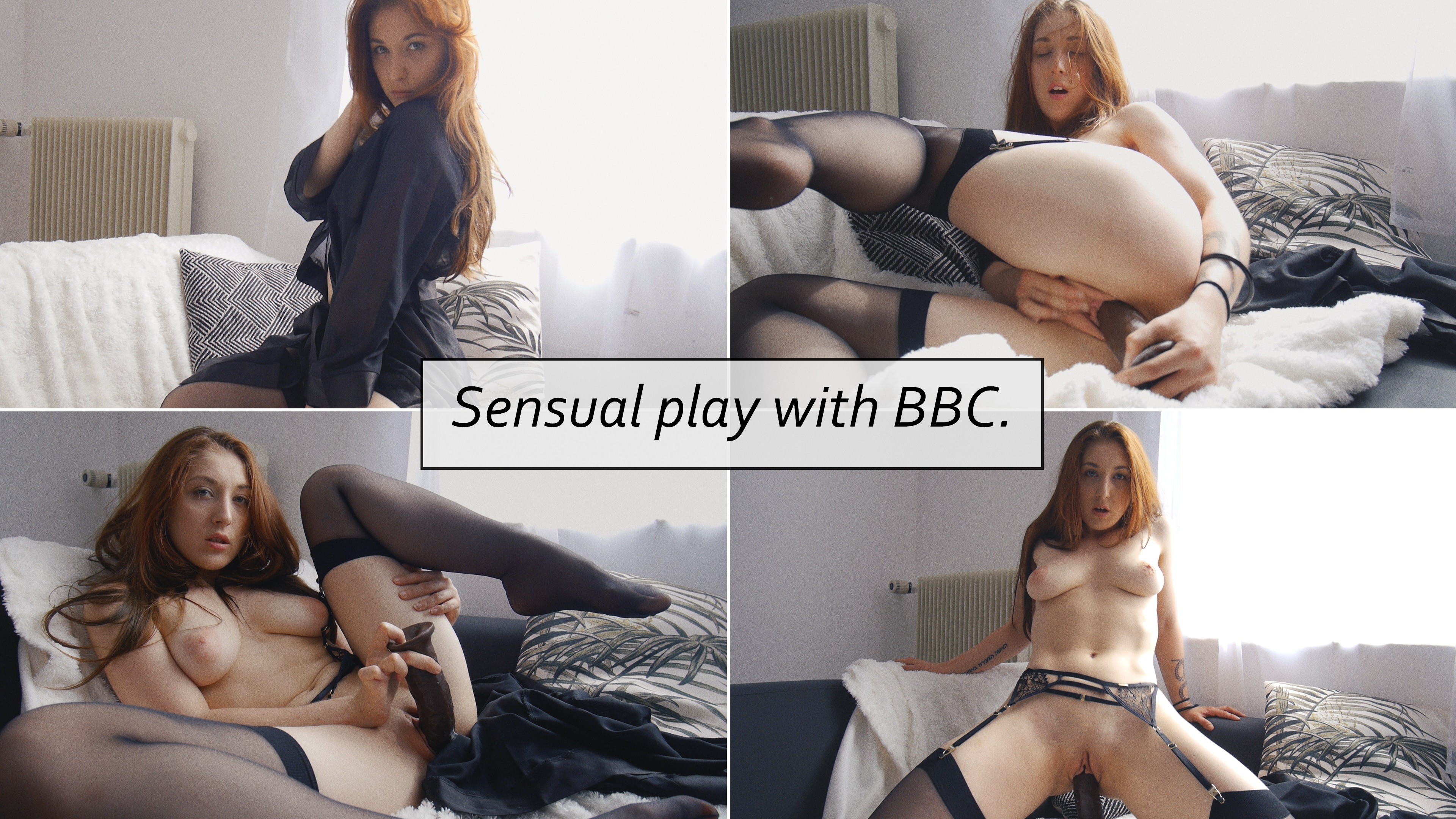 SOLO FEMALE – Sensual play with BBC.
There are few things i like more than putting on pretty lingerie, feeling beautiful and having fun all by myself. It was a sunny afternoon and for some reason I was feeling pretty horny. I got ready and grabbed my camera and big toy for you to enjoy this sexy moment.
I definitely enjoyed playing by the sunlight – watch me play and ride in front of my window, with the lights and shadows running on my fit body. I wanted it to be a slow and lascivious masturbating session, and I've had such a strong orgasm. Lots of different angles, some close-ups, a long strip-tease at the beginning, riding, and great dildo play. Made especially for the softcore and erotic solo-female lovers ! Have fun. ♥
(Note: you may hear my babygirl Kiki playing around in the vid, she interrupted a few times but it was still a fun ride)
Get it on Pornhub ! Get it on Manyvids ! Get it on IndieBill !