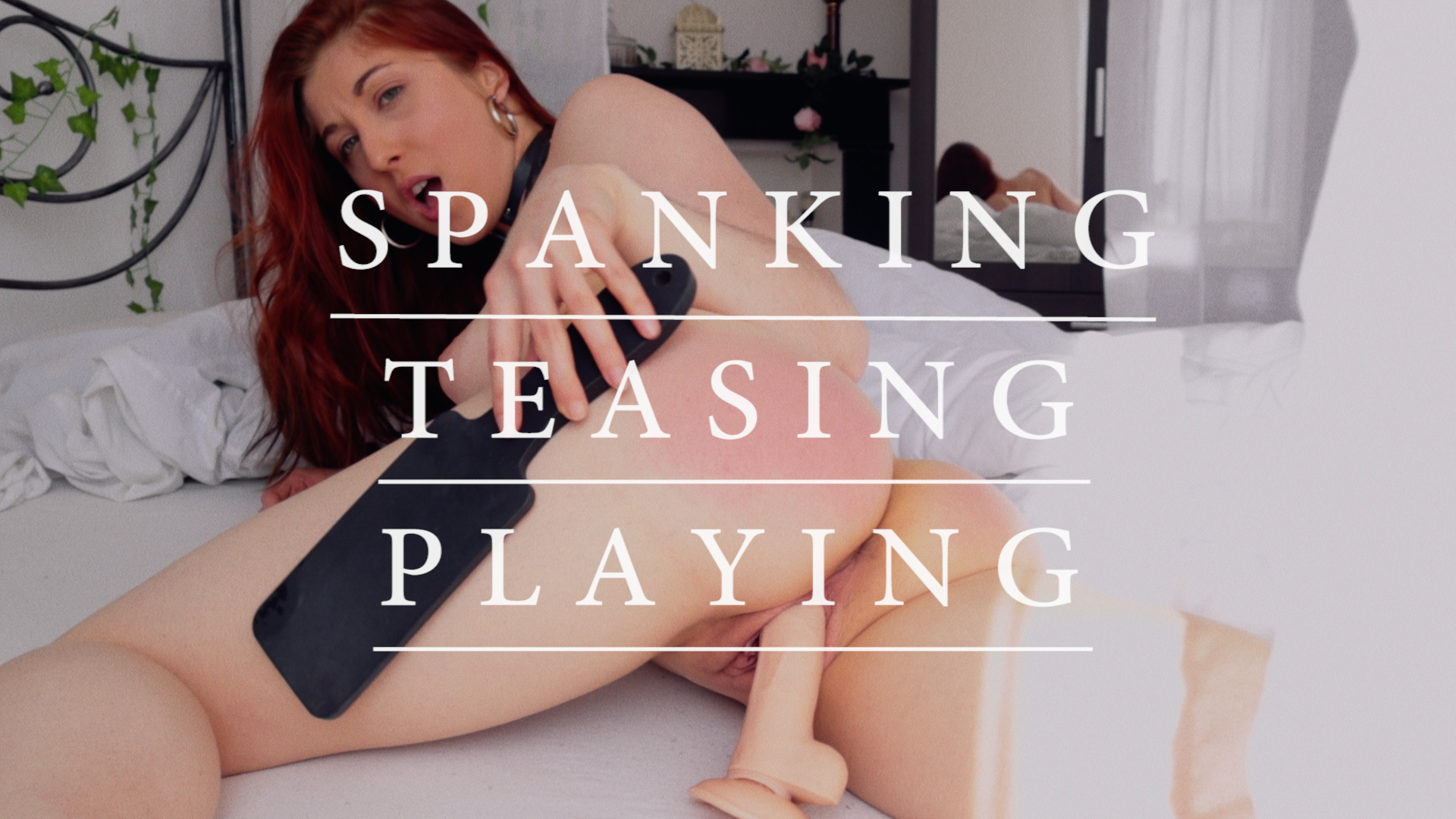 Spanking, teasing, playing.
It was such a sunny day and I was so horny for some reason. I decided to take advantage and shoot some content. I had no specific idea in mind, but I knew I didn't want the video to be scripted. I wanted it to feel natural, but also kind of wanted to work around a pretty aesthetic.
So babydoll me figured out it would be nice to tease herself and play in her princess bed with a harness on. This soft self BDSM is a nice compromise between pure fap material and what I consider to be pretty. The sunrays make my skin look so rosy and soft, and the spanking scenes I really hot imo.
Keep in mind you will be teased as much as I was teasing myself during this video. I climaxed twice because I couldn't hold my orgasm the first time – oops! The video contains a short body display at the beginning, paddle and toy licking/sucking, spanking, dildo reverse riding, close-ups, and a missionary scene for the second climax. Simple, but very efficient!
Hey, happy Easter by the way! I did not hide any chocolate eggs in your garden, but here's a surprise offer! Enjoy it while you can and please stay safe.