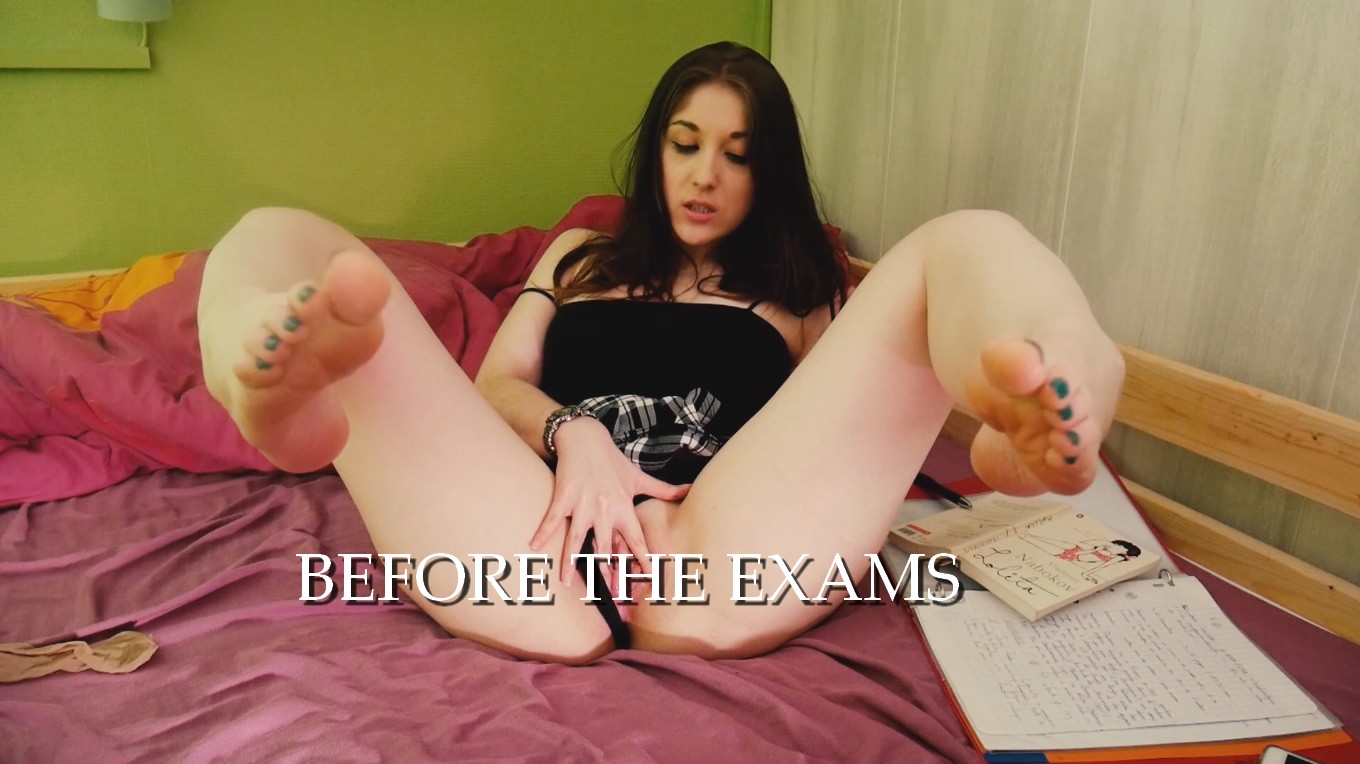 [STUDENT RP] Before the exams.
Let's be honest – i've never actually studied before my exams. I would usually read my notes once and go freestyle, because otherwise I would feel annoyed, or anxious, or both. I guess it's pretty much the same in that roleplay, since I had you to come over so you could "help me studying" – I mean you are so brilliant, so I thought it would be useful in a way or another; and surely it is ! I start with innocent foot display, than ask frankly for a foot massage, and one thing leading to another, you end up fucking me – first a short doggy style, and then with my legs up to your face. I guess I was just being pervy, huh.
It was quite a long time since my last interactive foot-fetish rp and I know how much you guys love them, so I thought I would give you another one. The kinkier the better, right ? So I made my best with my toy – I hope it doesn't make the immersion awkward, though. As for myself I think it's still pretty hot and good, I tried to make it look amateurish to keep that student vibe. I hope you will enjoy it as much as I liked making the vid (that was one intense orgasm tbh). If you like roleplay, foot worship, doggy-style, and watching a girl play with herself and having her feet / legs in sight, this is for you !
– Trish.