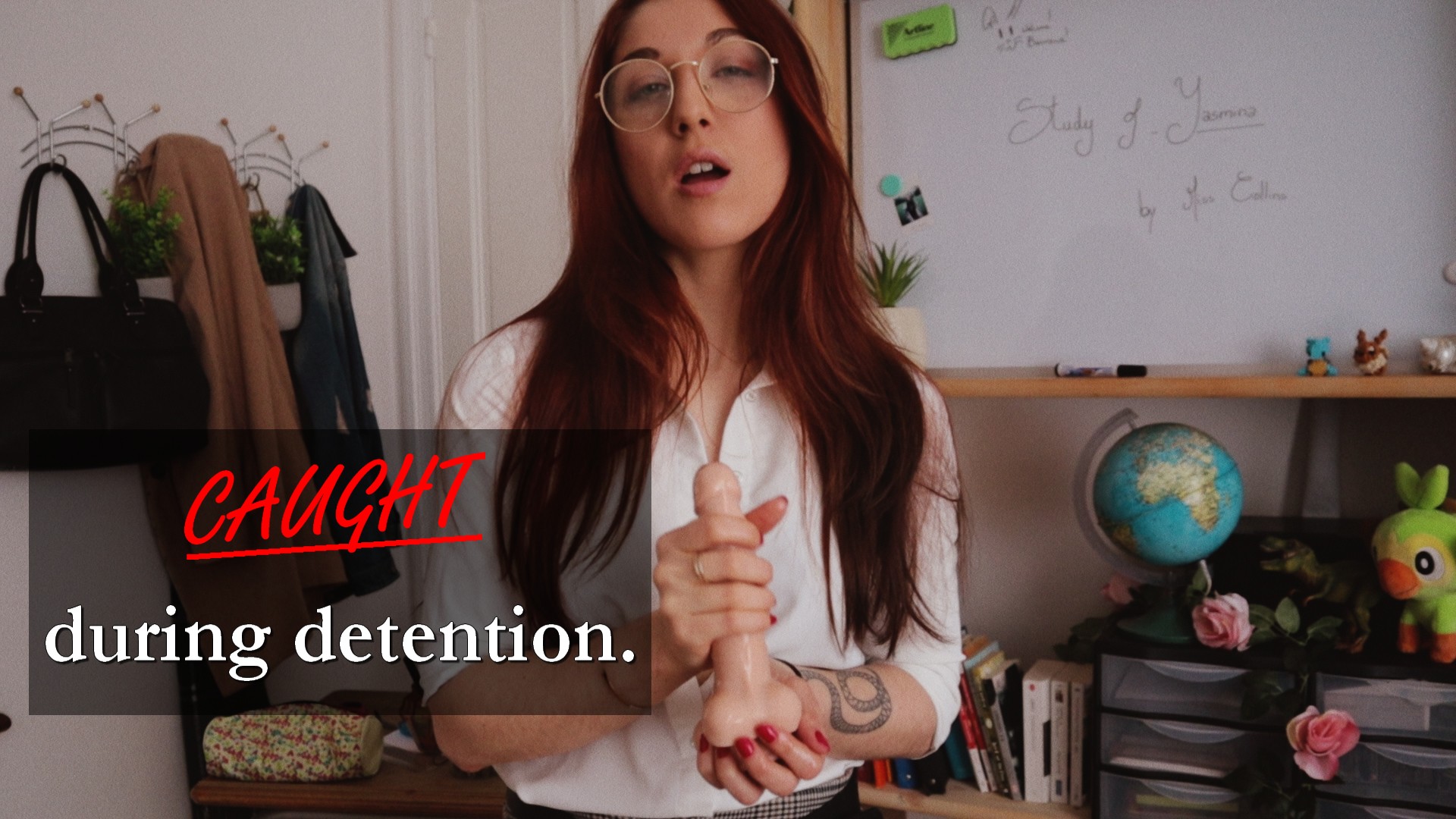 TEACHER JOI – Caught during detention.
You're stuck with your French teacher in detention – AGAIN. It's true, you're one of the toughest thug in this university (let's not question why college students would go to detention), you already beat up ill-intentioned teachers, bullies, and all types of jerks, smoked in the hallways, skipped numerous classes to drink, fuck, tag brickwalls…
Detention has become a daily late-afternoon habit for you. But let's face it; you enjoy it best when Miss Collins monitors you. You're not especially fond of French classes, but you do like your teacher – and she knows it. The way she plays with her cleavage, showing half of her breasts and embroidered lingerie has you masturbating under the table; eventually, she notices! She tries to be mad at first, but then proceeds to teach you "how to use it properly" before the 20 remaining minutes of detention are over – a lot can happen in 20min! Follow her instructions and see what happens before the bell rings…
I know how much you guys LOVE my teacher roleplays – I think it has to be your all-time favorite. Let's say this one is an upgraded version of the BACKTOSCHOOL2019 one. There are some close-ups, strip-tease, and a countdown in the end with fake lube for perfect immersion! If you like my JOIs and teacher roleplays, you need to see this video, trust me.
Your detention is almost over! Be quick before the school bell rings again – you won't regret grabbing my vid now.