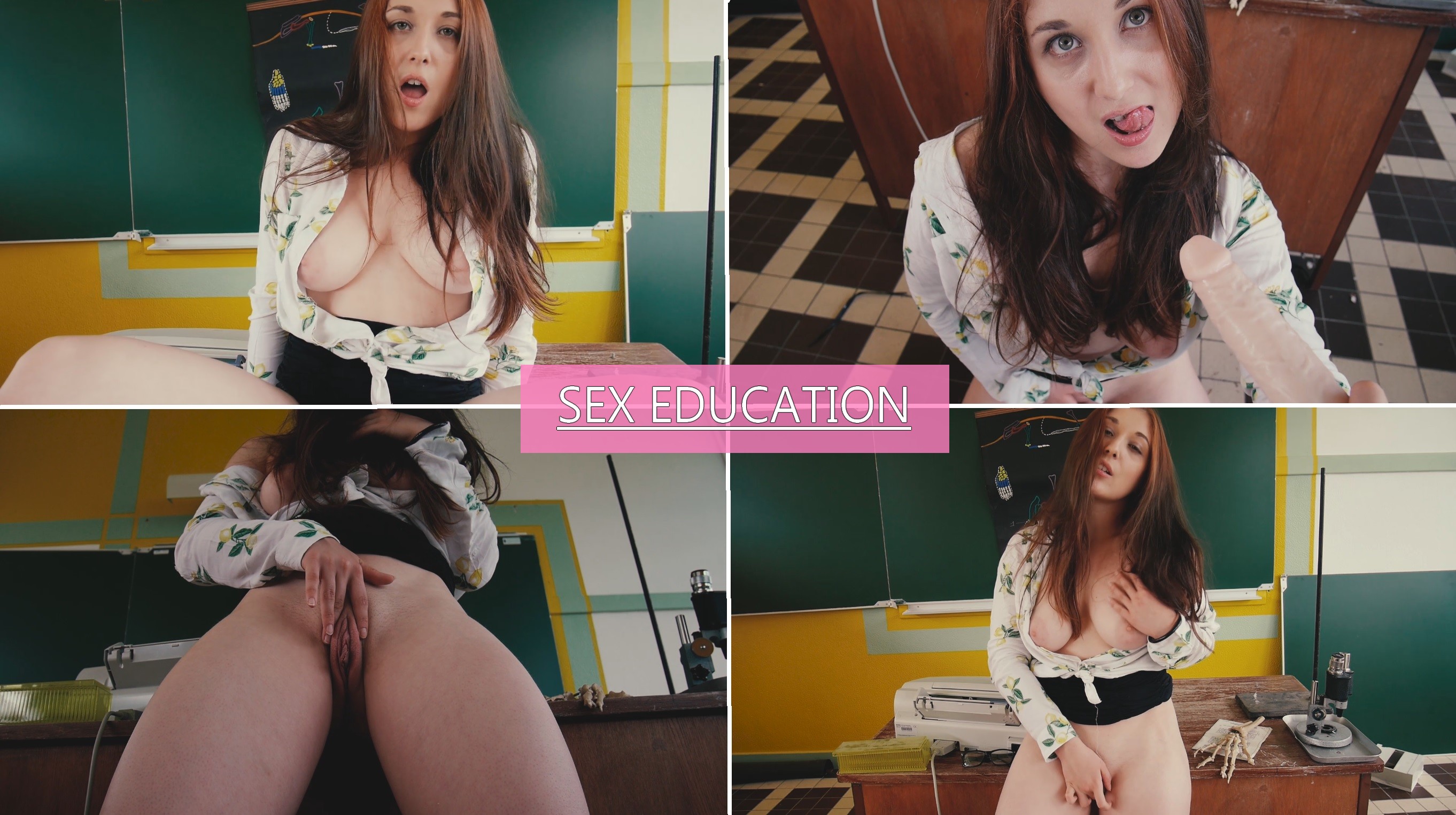 TEACHER JOI – Sex Education.
My teacher JOI from Pornhub is quite a success ! – I'm so glad you guys enjoyed it because I do love giving instructions while roleplaying, especially when the video is school-themed. Despite the risks I went back to my usual abandoned school last week and made a second JOI as Miss Collins, the lustful French teacher.
Today is sex education day ! Oddly enough, you're just one-on-one with that new teacher – the other students probably skipped classes for the afternoon, since sex ed is usually so boring and awkward. The teacher is obviously not informed on how to give a sex ed course, and looks very unlikely to analyze the pragmatic and informational aspects of the subject; she therefore decides to base her course on a technical and practical approach. Claiming that she will "teach you how to take pleasure", she gives you instructions on how to masturbate with great care and dedication, teasing you until she eventually gives you that awesome blowjob-n-fuck combo you've been craving for from the moment you've seen her.
This video is, in my opinion, one of my best JOIs: it is way more interactive than what I usually do, and falls into more categories than my other instructions videos (the virtual sex parts do help a lot). Miss Collins embodies a very caring and kind-hearted figure, even though she's basically a perv with authority. If you usually enjoy my instructions, I highly recommend that you take a close look at this one ! Have fun.
It's that time of the year ! Let's go back to school together.
Get it on Pornhub ! Get it on Manyvids !