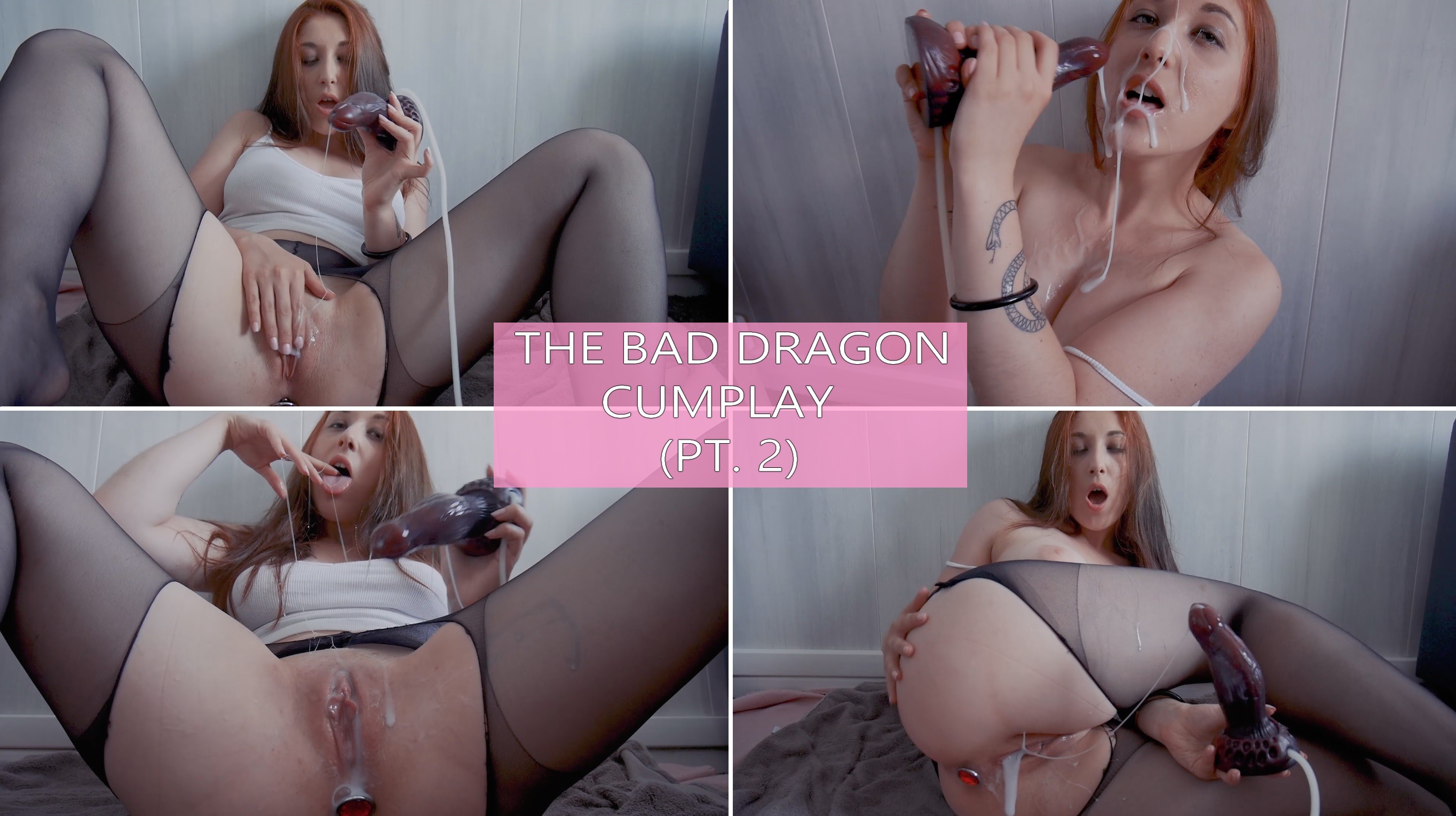 The Bad Dragon cumplay – part 2.
Since my first Bad Dragon cumplay video was quite a success, i thought uploading a second part would be a good idea. I need to confess I have a crushing cumlube fetish, and I can't help loving the feeling of that sticky stuff on and inside me; plus that Demogorgon toy really is handsome to me – that's combining the useful with the pleasant, amirite ?
There is no script and no talking, it's all very similar to my first cumplay vid; I play with my Bad Dragon toy and spill cumlube about everywhere on my body. Lots of creampies and cumshots, that is ! I tried to make this part a bit more sensual and slow since it lasts longer than the previous one. I really loved making that video, and I hope you will enjoy it too.
Fun fact: it was made during the world cup final – because soccer is important, but porn is IMPORTANTER.
Let's celebrate my 2nd Demogorgon video ! Get this vid for $9.97 instead of $19.94
Get it on Pornhub ! Get it on Manyvids !